EuroMillions Winner Blew Through £161M Fortune Before Death
Posted on: January 27, 2023, 10:44h.
Last updated on: January 27, 2023, 02:45h.
Colin Weir and his then-wife, Chris Weir, won one of the largest EuroMillions jackpots ever in 2011. It was a £161M life-changing fortune that would eventually result in him going on a years-long spending spree.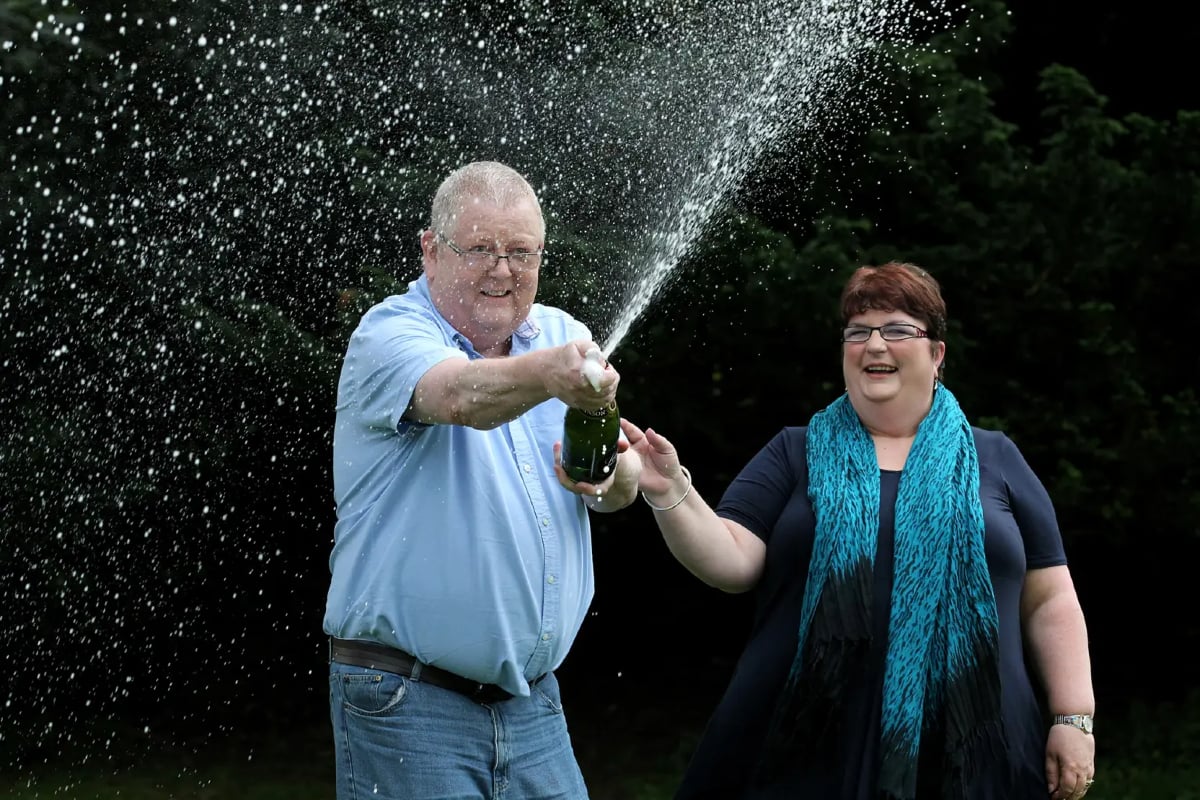 A camera operator for a local television station by trade, and a psychiatric nurse, the Weirs resided in North Ayrshire, Scotland. In July 2011, they won the EuroMillions jackpot for a prize of £161.65 million (about US$257.6 million at the time) before taxes.
The couple said they had purchased five Lucky Dips tickets after the jackpot continued to roll over. The win couldn't have come at a more opportune time, as both Colin and Chris had been battling health issues that had limited their ability to work.
The couple quit their day jobs and found a hobby in spending their riches. The Weirs purchased Frognal House, a historic mansion in Troon sitting on 16 acres, for £3.5 million. They bought another £1.1 million house in Ayr. Both homes were extensively renovated.
The Weirs also acquired numerous luxury cars, lavish jewelry, and expensive artwork. The marriage soured, however, and Colin and Chris decided to go their separate ways in 2018.
Spending Spree
After his divorce, Colin Weir's health deteriorated quickly. That's when he decided to spend nearly all of his remaining wealth, which was around £40 million at the time.
He bought numerous high-end automobiles, including a vintage Bentley and purchased three thoroughbred racehorses.
Weir's biggest spend was buying a 55% stake in the Partick Thistle Football Club. The professional soccer club plays out of Glasgow and competes in the Scottish Professional Football League. Weir built the team a new training ground and youth development academy.
Weir pledged to gift back his shares to the fans following his death to return Partick Thistle to a fan-owned franchise. Weir's Partick Thistle mission was fulfilled with his death in late 2019.
Late Discoveries
Sepsis and "acute kidney injury" were cited for his death. Sepsis is the body's extreme and life-threatening response to an infection.
Along with his lavish spending, Weir gave heavily to political causes, including the Scottish National Party and its failed efforts to establish independence.
After his death, Weir's heirs discovered that little money was left. There were, however, investment stakes in publicly traded companies, with holdings in Microsoft, Moet Hennessy Louis Vuitton (LVMH), Estee Lauder, Tesco, AG Barr, and bakery chain Greggs.
Those investments totaled only £102K. Weir's estate eventually concluded that he was spending about £100K a week during the final year of his life to fund his extravagant lifestyle.
EuroMillions Lottery Leader
In Europe, EuroMillions is the continent's Mega Millions and Powerball — the richest and one of the most popular lottery games.
The transnational lottery challenges players to pick the seven drawn numbers to claim the jackpot. Weir's winning numbers were 17, 19, 38, 42, and 45. The Lucky Stars were 9 and 10. The odds of winning the EuroMillions jackpot are one in nearly 140 million.
Unlike Powerball and Mega Millions, EuroMillions caps the jackpot at £230 million. If the jackpot isn't won by the time the prize climbs to that amount, the rollover money is allocated toward the next jackpot.