EA Games VP Compares 'Harmless' Loot Boxes to Confectionary Banned in US for Danger to Children
Posted on: June 21, 2019, 06:12h.
Last updated on: June 21, 2019, 06:12h.
Are loot boxes gambling? No, they are "ethical and fun." That's what Electronic Arts (EA Games) vice president Kerry Hopkins told the British parliament this week, as reported by the BBC.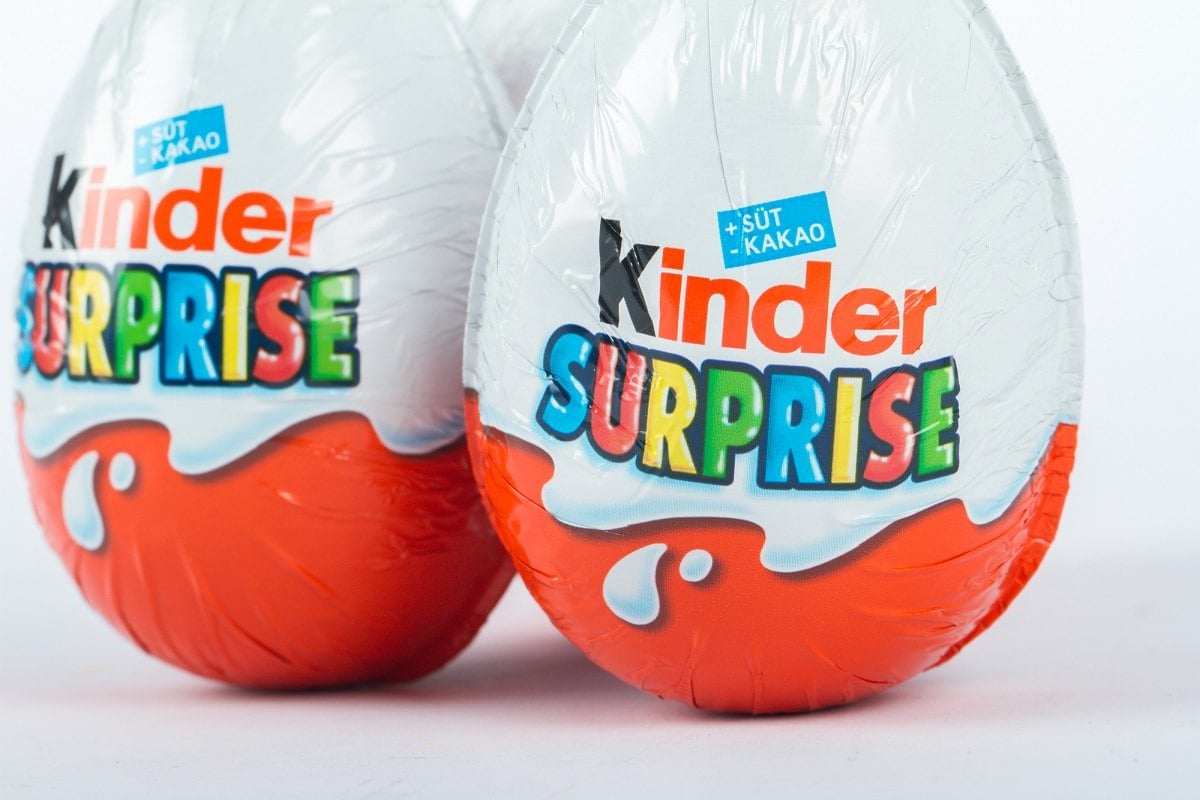 Far from aping the mechanics of gambling, as has been alleged, Hopkins told MPs that loot-boxes are more akin to buying a Kinder Surprise egg than hitting the slots.
Hopkins was addressing a parliamentary hearing into video gaming addiction, where she defended the use of loot boxes – the consumable in-game items that offer players randomized chances to win more virtual items or skills – that have become so prevalent in her company's widely popular FIFA series.
Kinder Stupid
In hindsight, the comparison wasn't the best one she could have chosen, although this may have been lost on the MPs in attendance.
Kinder Surprise are hollow chocolate eggs that contain small toys inside plastic capsules and have been widely popular among the kinder of Europe for decades. But they are banned in the US for their potential to be harmful to children, which is exactly what loot-box detractors say about some of EA's video games.
In 2017, a product called Kinder Joy was launched in the US market, in which the chocolate and the plastic toy are separated and therefore represent less of a choking hazard. Kinder Joy swerved the nationwide ban under the federal Food, Drug and Cosmetics Act (1938) on "the sale of any candy that has embedded in it a toy or trinket."
And while Kinder Surprise and their tiny plastic prizes are legal in the UK, there have been calls to ban them, just as there have been with loot boxes, which is what this parliamentary hearing was all about.
Harmless Fun?
The trend for microtransactions in video gaming is not just being criticized by politicians but by gamers as well. They resent that certain titles are almost incompletable without paying for loot boxes that will allow them the necessary skills or items to progress in the game.
In the absence of a real-world payout, the luck-based mechanisms of paid-for loot boxes may not constitute gambling by the legal definition of most jurisdictions, but questions are being asked about whether they at least expose children to a close simulation of gambling.
The Kinder-egg parallel may have been poorly judged, but Hopkins' point was that loot boxes are harmless fun.
"We do think the way that we have implemented these kinds of mechanics — and Fifa of course is our big one, our Fifa Ultimate Team and our packs — is actually quite ethical and quite fun, quite enjoyable to people," Kerry explained.
Banned in Belgium
But while Kinder Surprise may be legal in Belgium, loot boxes are not – at least not the type so prevalent in EA's most recent incarnations of the FIFA series.
Last year, the Belgian gambling regulator said the paid-for loot box system in FIFA 18 constituted "a game of chance in the sense of the Gaming and Betting Act" in that players would pay money for a shot at winning desirable in-game items, with the prize being determined by chance.
In January, bowing to pressure from the threat of prosecution, EA agreed to stop selling the in-game currency in its FIFA series to Belgian residents.
"While we are taking this action, we do not agree with Belgian authorities' interpretation of the law, and we will continue to seek more clarity on the matter as we go forward," EA said in an official statement at the time.