DraftKings Partners with Responsible Gaming Firm Gamres for Best Practices
Posted on: January 25, 2023, 03:16h.
Last updated on: January 26, 2023, 01:55h.
DraftKings is teaming up with a leading responsible gaming consultancy and research firm based in Ontario to develop better safeguards to further limit excessive play on its iGaming and online sportsbook platforms.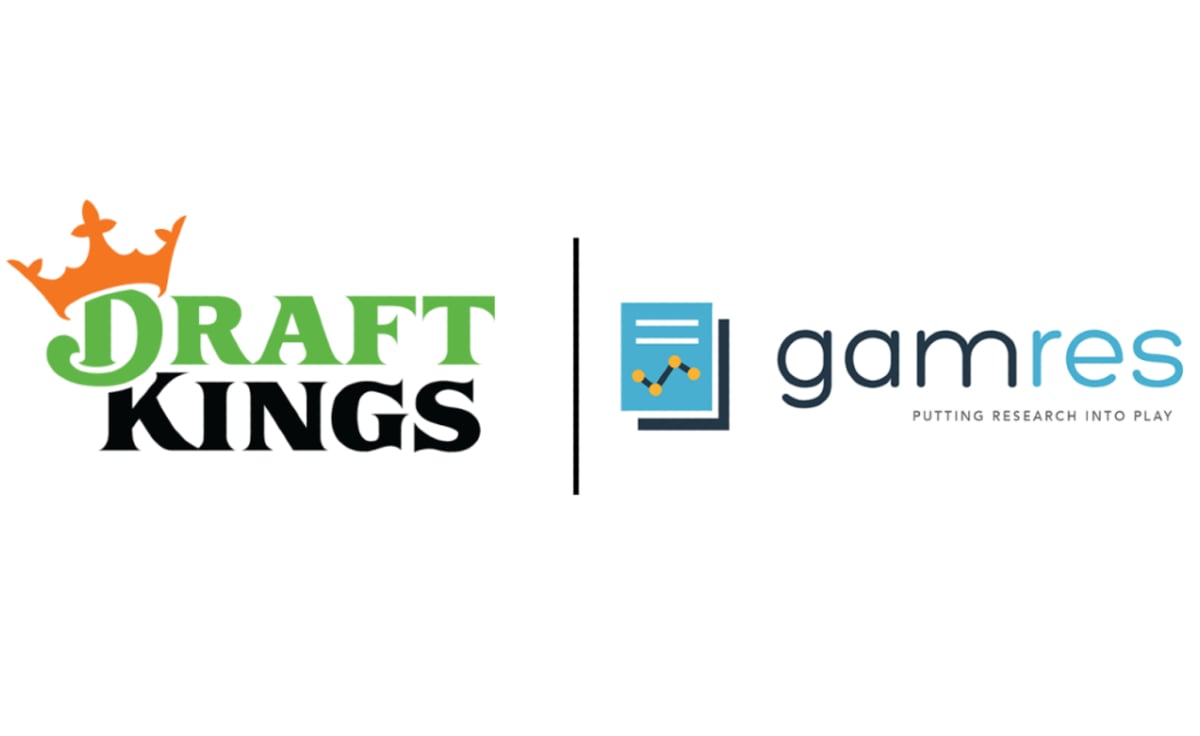 More than 70% of the legal sports betting market in the US is facilitated online. Morgan Stanley says DraftKings and rival FanDuel are the two dominant players, with those books accounting for about 60% of the US market.
The Boston-based sports betting and iGaming giant is expanding its commitment to responsible play by partnering with Gamres. The Ottawa-based firm says it's dedicated to optimizing responsible gaming strategies to promote better customer experiences.
DraftKings says it will survey selected customers to complete Gamres' "Positive Play Scale" survey. The online assessment will help DraftKings gauge the effectiveness of its current responsible gaming defenses and develop new protocols.
We're grateful for this opportunity to team up with Gamres, which is renowned for its strategic consulting and research around the world," said Chrissy Thurmond, DraftKings' senior director of responsible gaming. "We believe that DraftKings' responsible gaming program, which strives to be the industry gold standard, will be significantly enhanced with the addition of this scientific tool and will yield rich and actionable insights — helping us to us better understand and engage our players."
DraftKings is the first US-based iGaming/sportsbook operator to partner with Gamres. The responsible gaming strategist has contracts with many leading European gaming regulators and operators, including the UK Gambling Commission, Greece's Intralot, and Sweden's Svenska Spel.   
Player Insights
Developed in 2017 by a team led by Dr. Richard Wood, Dr. Michael Wohl, and Dr. Nassim Tabri, Gamres' Positive Play Scale seeks to better understand players' mindsets and behaviors when actively engaged in gambling.
The scale asks players about four key beliefs — personal responsibility, gaming literacy, honesty and control, and their commitment to betting sensibly. Gamres will prepare and administer the online survey on DraftKings' behalf.
Gamres explains that the goal is to identify differences in certain player groups and how DraftKings might refine its responsible gaming practices to advance positive play.
"We have found that some players have misperceptions about gaming that can either diminish their enjoyment or, in some cases, lead to them spending more than they intended," said Wood. "We believe that the Positive Play Scale will help to optimize DraftKings' RG strategy to identify those areas that would benefit from the most support. As such, we expect that the findings from this project will help DraftKings develop a proactive approach to responsible gaming that encourages all players to have healthy, positive playing experiences."
Responsible Gaming Efforts
DraftKings uniting with Gamres comes a few months after the iGaming/sportsbook giant debuted a series of responsible gaming commercials. The public service campaigns feature skateboard legend Tony Hawk and former reality television star turned WWE wrestler, The Miz.
In Hawk's commercial, the skater encourages bettors to "practice safe bets." The spot is a play on the 1980s and 90s "practice safe sex" PSA that ran amid the AIDS pandemic. The Miz, in his spot, tells viewers that it's "cool to cool off" from betting.
DraftKings offers its customers tools to limit the amount of money they deposit into their accounts. Players can also limit the amount of time spent on the app and how much they can wager in a certain period of time.
DraftKings additionally allows its customers to install BetBlocker on their mobile devices and computers. The free widget blocks access to nearly 15K gaming websites. Users can determine how long they wish to be prevented from accessing the iGaming platforms.