DraftKings to Live-Stream EuroLeague Basketball, Dreaming of the Big Leagues
Posted on: February 7, 2018, 06:00h.
Last updated on: February 7, 2018, 04:36h.
DraftKings will shortly begin offering live-streaming of EuroLeague basketball games for customers playing contests with buy-ins of $3 and upwards.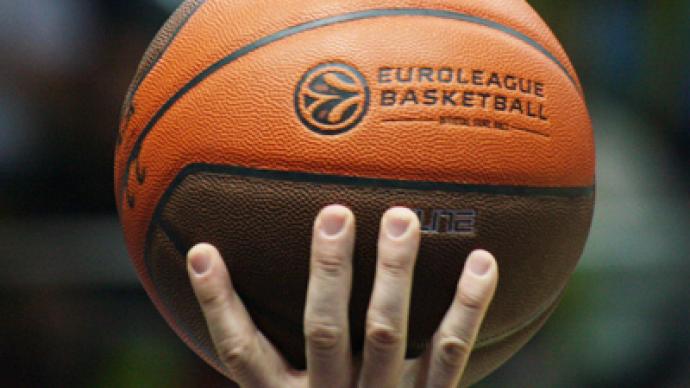 The company's co-founder and chief revenue officer Matt Kalish told the SportsTechie Podcast his week this was the first phase of a shift towards DraftKings' live-streaming transformation into a "one-stop shop," where sports fans will be able to watch all kinds of sports games while they play DFS.
"I think it's the sort of thing that sports fans really want," Kalish said. "They don't want to have to get eight different subscriptions to a bunch of different products and you're going off to NBA League Pass on one spot and NFL RedZone and all these different places. So, if we can really bring all that together for our players, it's something that increases the experience tremendously for them."
This could be a major move for Draftkings, as it looks to move into an even more lucrative business model centered around online sports broadcasting and live streaming events, as well as a future in legalized sports betting, potentially in the United States.
Gradual Transformation
DraftKings has commercial partnerships with several sports leagues, including NFL, MLB and NHL, as well as NASCAR and UFC, and so could be in well-positioned to iron out live streaming deals with its partners.
The company is also part-owned by Fox Sports, which bought roughly an 11 percent stake in 2015, for a reported investment of $150 million.
Kalish acknowledged that the transformation into a live-streaming sports hub is "not something that we solve overnight" but he believes that media rights holders can be convinced of its merits.
I think the leagues, teams, media companies see the value in providing a great experience at least for the fans and players. So, it's something that we're really working on actively and something that we're really passionate about trying to chip away at over time."
Monetizing Sports Betting
DraftKings proposal is reminiscent of sports betting platforms in Europe, like Bet365, which provide live streams of games to ramp up engagement in their live in-play betting offerings.
Should sports betting soon become legal in the US, as expected, the landscape will be completely reconfigured, and it could be a boon for DraftKings' plans.
While the leagues have for decades opposed regulated sports betting, the tide is turning, and soon they will be looking for a way to monetize it. Selling media streaming rights to online sports books and DFS sites could be one of many.
The NBA recently came out in support of sports betting but suggested the leagues should be awarded 1 percent of all bets placed on their games as recognition that "sports leagues provide the foundation for sports betting while bearing the risks that sports betting imposes."
Last week DraftKings' CEO Jason Robins confirmed that his company would "go after" sports betting should it become legal to do so and would offer it concurrently alongside DFS.