DraftKings and FanDuel 'Knowingly Misled Millions' Over Chances of Winning at DFS, Claims Lawsuit
Posted on: April 22, 2020, 03:25h.
Last updated on: April 22, 2020, 04:20h.
DraftKings and FanDuel should be held liable to reimburse customers who lost money playing daily fantasy sports contests because the two companies encouraged casual players to lose to profitable players. At least, that's according to a group of plaintiffs attempting to claw back money lost by family members on the sites.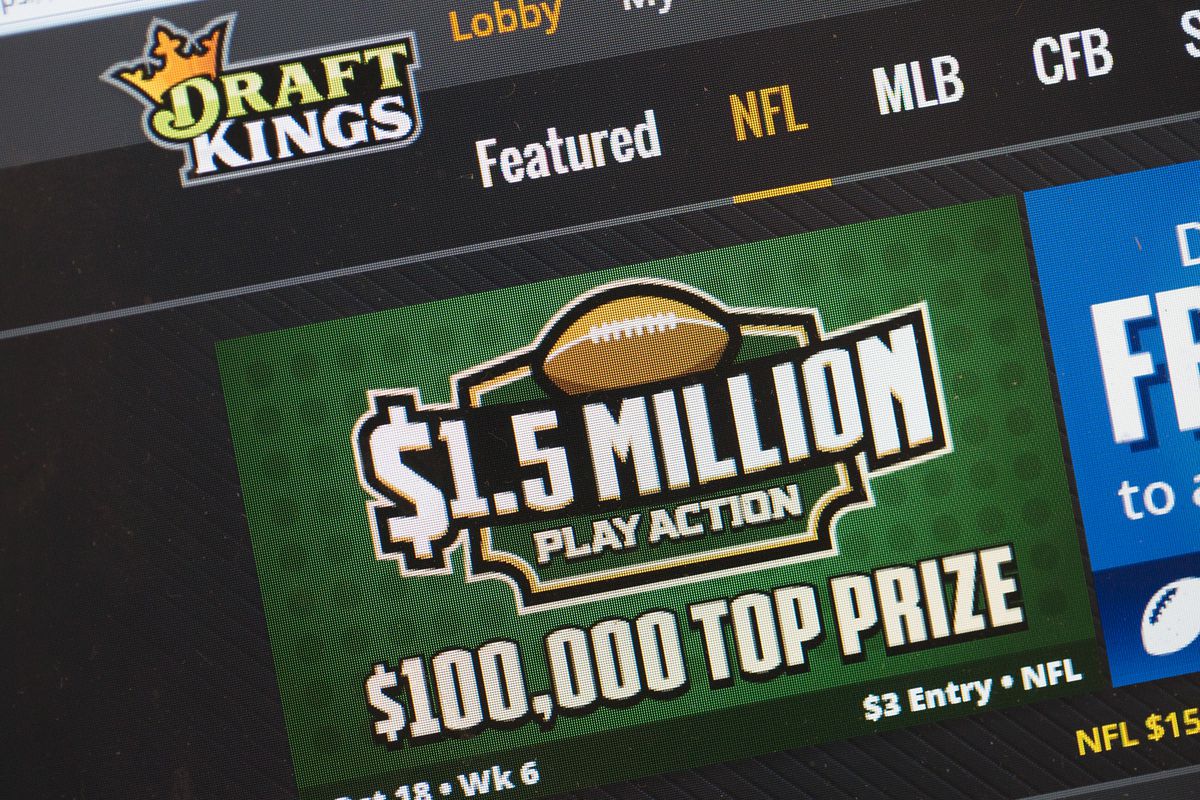 This is the latest chapter in a case that began in 2016, when several consumer claims against DraftKings and FanDuel were consolidated into a federal lawsuit before the US District Court for the District of Massachusetts.
That was a year in which DraftKings and FanDuel spent millions defending the legality of DFS contests on multiple fronts. The most notable case was in New York State, where then state AG Eric Schneiderman threatened the companies with $3 billion in fines.
Schneiderman accused them of operating illegal gambling and of committing "repeated and persistent fraudulent acts" in respect to their marketing, forcing them to shut down operations temporarily in New York.
Clawback Laws
In the Massachusetts class-action case, plaintiffs claimed that the defendants "knowingly misled millions of people" in the advertising of DFS products by claiming that anyone could win.
One study published in 2015 in Sports Business Journal suggested that in the long term, 1.3 percent of DFS players win 91 percent of the profits.
Defendants thus attracted innocent consumers by knowingly making these false promises and spent hundreds of millions of dollars to ensure it would reach as many consumers as possible," the lawsuit claims.
The plaintiffs — spouses or parents of those who lost money — are pursuing the DFS sites under the Family Gambling or Lost Recovery Acts (LRA) of their respective states, namely South Carolina, Georgia, Kentucky, New Mexico, and Tennessee.
While some elements of these antiquated statutes vary from state-to-state, they share a common origin and purpose: to prevent gamblers and their families from becoming destitute due to gambling losses, and to provide recourse for relatives to recover lost money from the winner.
DFS Sites Not 'Winners'
In a motion to dismiss the case filed last month, DraftKings and FanDuel argued the plaintiffs' claims had been improperly bought because the companies themselves were not the "winners" in the contests, but the organizers who took a small fee for their services.
But in their response, filed April 20, the plaintiffs argued that not all states with LRAs specify that recovery can only be had from the "winner."
They also allege that the defendants' "deceptive business practices" were intended to favor long-term winning players at the expense of recreational players. Controversially, the plaintiffs imply that DraftKings and FanDuel somehow colluded with winning players to profit "off the failing and losses of others."
The filing asserts that public policy considerations should "still necessitate that Defendants be held liable for their immoral and illegal misconduct."
"Snubbing their noses at this public policy, Defendants supported and encouraged this harmful vice, and profited off the failing and losses of others," it claims.
DraftKings and Fanduel are expected to respond to these assertions in due course.