DraftDay Gaming Group Announces Consumer Protection Safeguards
Posted on: December 9, 2015, 03:56h.
Last updated on: December 9, 2015, 03:56h.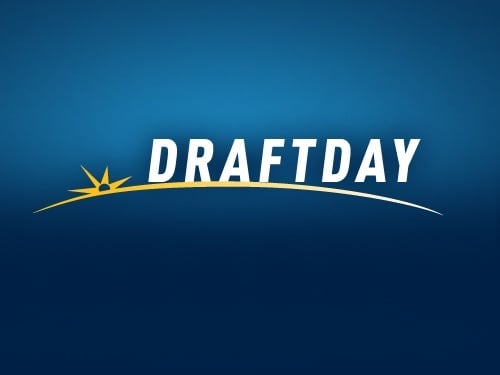 DraftDay Gaming Group, co-owned by Sportech and Viggle, announced plans this week to implement an "industry-defining consumer protection initiative" that will mimic the regulatory safeguards utilized by online gambling markets in the United States.
After consulting with the National Council on Problem Gambling (NCPG), DraftDay settled on a series of guidelines that will create a safer, more transparent daily fantasy sports (DFS) industry.
The business-to-business DFS supplier, which also operates its own standalone platform, has partnered with GeoComply, IDology, and Paysafe to showcase how daily fantasy contests can be properly controlled while at the same time protecting players.
"With calls for stricter consumer protection by many state governments, DraftDay, in conjunction with the NCPG, has created a set of skill-based daily fantasy sports consumer-oriented policies to address each state's increased demands for safety and accountability," DraftDay CEO Rich Roberts said in a press release.
The (Daily Fantasy) Sports Authority
The NCPG is one of the leading voices in the United States when it comes to discussing gambling expansion and controls, the agency is the primary advocate in fighting for those prone to and affected by problem gambling.
In October, the council added a resolution to its mission to include the emerging DFS market.
"Recent changes in fantasy sports contests have raised concerns about the addictive potential of fantasy sports," the NCPG said in its announcement. "Fantasy sports players who become preoccupied, unable to stick to limits of time and money and therefore suffer harm to their emotional or financial health may meet gambling addiction criteria."
"Cases of severe gambling problems stemming from daily fantasy participation have been reported… Few fantasy sports operators provide customers with appropriate consumer protection features."
DraftDay's teaming with the three aforementioned third-party companies directly address those concerns raised by the NCPG.
GeoComply has a 100 percent iGambling market share in the US and is the only "compliance grade" geo-location service in pinpointing where a potential gambler is trying to access an Internet casino.
IDology is a real-time service that identifies and validates a user's online authenticity and age before any transactions are allowed to proceed.
Paysafe is an online payment conglomerate that owns Neteller and Skrill, two of the leading e-commerce processors.
Welcome to Nevada
Daily fantasy is a decisive topic that has captivated onlookers across the country, numerous states deliberating on how to proceed.
The Silver State isn't one of them.
In October, the Nevada Gaming Control Board (GCB) declared DFS illegal and in violation of its current interactive gaming laws.
"In short, daily fantasy sports constitute sports pools and gambling games," the GCB said in a memorandum. "As a result, pay-to-play daily fantasy sports cannot be offered in Nevada without licensure."
Though the GCB didn't explicitly address the lack of DFS safeguards in its ruling, for an online gaming company to obtain a license in Nevada it must comply with a series of stipulations including certain game play requirements and security measures.
By self-imposing regulations on its products, DraftDay could be aligning itself for an entry into Nevada and possibly other states.
Caesars, the only meaningful online poker operator remaining in Nevada, could swiftly enter the DFS market and take a monopoly should it opt to partner with DraftDay.
Most Read