Department of Interior Blocked Approval of Connecticut Satellite Casino, Documents Suggest
Posted on: April 23, 2018, 12:00h.
Last updated on: April 23, 2018, 12:59h.
The Department of the Interior obstructed the approval of Connecticut's "satellite" casino in East Windsor, despite recommendations of approval by the Bureau of Indian Affairs (BIA), according to heavily redacted documents seen by Politico.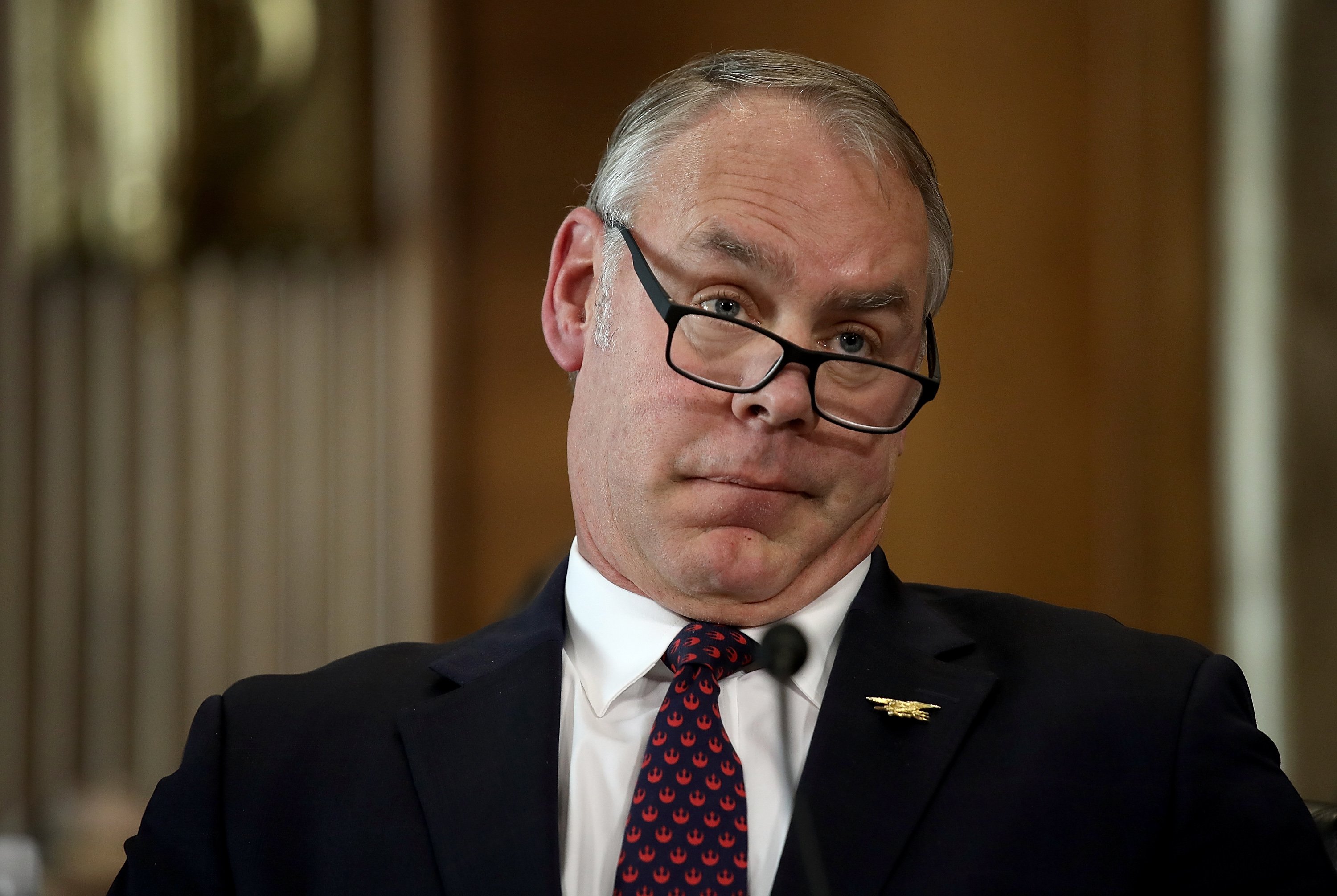 The revelation raises questions of whether the DOI had been unduly influenced by MGM Resorts International, which is building its own casino 12 miles from East Windsor across the state border in Massachusetts.
MGM is so determined to block the Connecticut casino that it even tried, unsuccessfully, to get an amendment tagged onto a defense bill in Congress that would have made it illegal.
According to Politico, the BIA was circulating "draft approval letters" two days before high-level DOI officials apparently chose not to offer decision on the application at all, leaving the tribes in limbo.
The Mashantucket Pequots and Mohegans, known collectively as MMCT, have accused Secretary of the Interior Ryan Zinke of filibustering on behalf of MGM and are suing the DOI for illegal inaction.
Inspector General Investigating
The tribes need a federal rubber stamp for the project because, as an off-reservation casino, it requires an amendment to their compact with Connecticut. Under federal law, the DOI is required to issue a verdict on compacts within 45 days and may only refuse a proposal because it violates the Indian Gaming Regulatory Act (IGRA).
But according to the BIA, the MMCT project doesn't violate IGRA, and meanwhile the DOI has been sitting on the application for more than a year.
A DOI spokeswoman told POLITICO that the department's inspector general is investigating its handling of the application at the behest of Connecticut lawmakers.
"We are grateful there's an IG investigation into this issue because since last fall, none of the department's actions have passed the smell test," Andrew Doba, a spokesman for MMCT told POLITICO.
"Something clearly happened to pollute the process, which should be problematic for an administration that promised to drain the swamp," said Doba.
MGM Spent Millions Lobbying  
Politico said in February that while channels of communication had remained largely closed to MMCT, Zinke and other DOI officials had held "held numerous meetings and phone calls with MGM lobbyists and the company's Republican supporters in Congress," according to a review of Zinke's schedule.
In February, it was revealed that MGM had spent $3.8 million lobbying against the satellite casino in Connecticut alone throughout 2017.
The casino giant has consistently argued that the state's decision to award a commercial casino license by direct legislative act rather than by a competitive process is unconstitutional and protectionist.
Similar Guides On This Topic