Daily Fantasy Sports Merger Expedites Push for Sports Betting Legalization, AGA Says
Posted on: November 21, 2016, 06:00h.
Last updated on: November 21, 2016, 03:12h.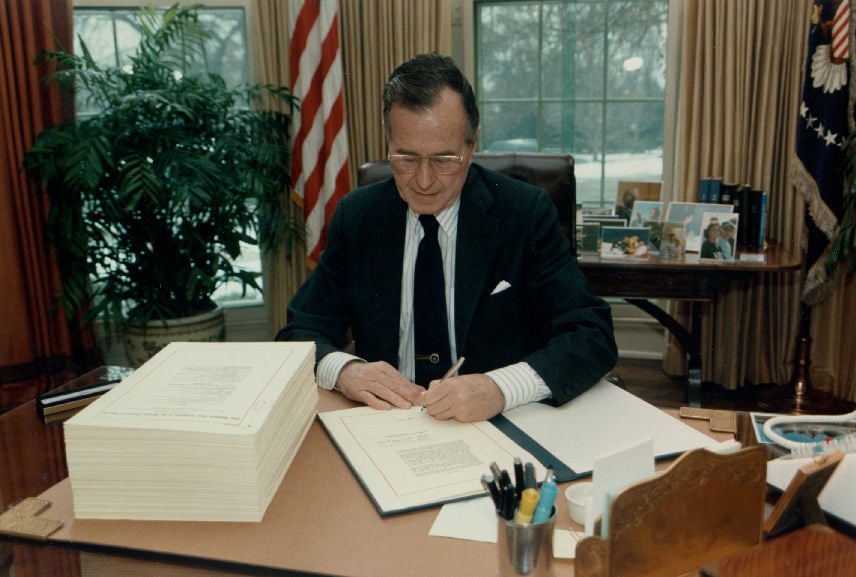 The daily fantasy sports (DFS) merger between DraftKings and FanDuel is added reason to legalize sports betting and repeal the Professional and Amateur Sports Protection Act of 1992 (PASPA). That's according to the American Gaming Association (AGA), the Washington-DC based lobbying firm that believes regulated sports betting would provide safeguards for consumers who are already participating through offshore networks.
Last week, DraftKings and FanDuel confirmed they were adjoining their market-leading companies.
"DraftKings and FanDuel have sped up the debate on legalizing sports betting by demonstrating its popularity and mainstream nature," AGA Senior VP of Public Affairs Sara Rayme said in a statement. "We're building on the momentum created by DFS to remove the federal ban on sports betting."
However, ending sports betting prohibition on the federal level might not necessarily be the goal of those involved in DFS. With sports gambling banned in the vast majority of the country, fans who would like to add a financial incentive to watching their favorite teams and players are limited to DFS.
Comparing DFS & Sports Betting
Daily fantasy contests and traditional sports betting moneylines and point spreads are vastly different formats.
In DFS, the bettor assembles his or her own team of professional athletes to take on another player-assembled DFS squad. In sports betting, the bettor simply picks between two teams based on a spread, or total points scored in a game.
PASPA made it illegal to gamble on sports with the exception of four states being grandfathered in. Today, only Nevada utilizes its PASPA immunity.
Since oddsmakers in Nevada are experts at setting lines, deciding on which team to pick is predominantly seen as gambling. But in the case of DFS, proponents of the online format claim skill is more heavily involved than chance.
The AGA would like everyone to believe DFS and sports betting go hand-in-hand. DFS has legal standing in a dozen states with legislation proposed in more than a dozen more, but sports betting remains confined to Nevada.
It's hard to argue that skill isn't involved in DFS when statistics on who's winning the contests are taken into consideration. McKinsey & Company, a consulting firm in New York with over 11,000 employees, found that 91 percent of DFS winnings were won by just 1.3 percent of players, aka the highly skilled pros entering numerous daily contests.
Trumping PASPA
Sports betting legalization, though nowhere near the top of President-elect Donald Trump's lengthy to-do list, is becoming a widely discussed issue in America. Five states are now aligned with New Jersey in seeking the US Supreme Court to overturn PASPA and bestow states the right to decide their own sports gambling positions.
With a former casino owner soon taking the Oval Office, and the Republicans controlling both chambers of Congress, some believe now is the time to act on repealing PASPA.
"As President-elect Donald Trump has acknowledged, illegal sports betting is a thriving industry," AGA President Geoff Freeman said following Trump's election victory. "The 24-year-old federal ban, which is breathing life into a $150 billion illegal sports betting market, threatens the integrity of games, and presents fundamental questions about states' sovereignty to define their own laws."
The 1992 statute was authored by former Senator Dennis DeConcini (D-Arizona) and passed by the Democratic-controlled Senate and House. The legislation was signed into law by then-President George H.W. Bush (R).