CSGO Lounge Shuts Down Skin Betting operations
Posted on: August 18, 2016, 02:00h.
Last updated on: October 12, 2016, 08:41h.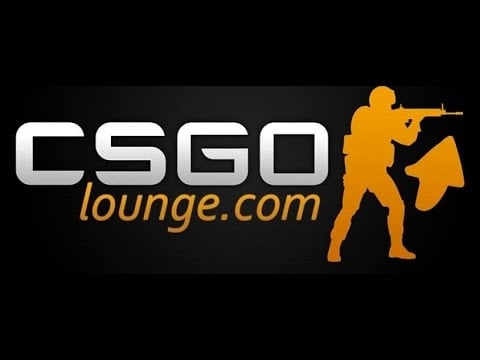 CSGO Lounge, the internet's biggest skin betting site, has pulled the plug on its virtual-item gambling operations.
Around a month after Valve, the creator of Counter-Strike: Global Offensive, moved to close down the betting industry that had grown up around its hit video game, esportsbettingreport.com (EBR) noted Friday that around half of all sites contacted by Valve had complied with its order to cease and desist.
EBR reported that, of the 42 sites targeted by Valve, 20 sites had shut themselves down, while another nine claimed they were closed temporarily or had restricted skin-betting functionalities in some way.
Nine sites continued to flout the ban, while four non-compliant sites were experiencing service disruptions. Many sites had reported that their trade bots, programs that automatically enable the buying and selling of skins, had been disrupted.
Skinned Alive
It is also presumed that Valve has carried out its threat to delete the accounts of non-compliant sites from its own Steam trading platform, thereby severely limiting the free movement of skins to third-party sites.
The demise of CSGO Lounge, however, is a real nail in the coffin of the industry. The site is the "PokerStars" of skin-betting; EBR has estimated that it processed over 90 million skins in the first half of 2016 alone, each with an average monetary value of $9.75.
Last week CSGO Lounge announced its intention to acquire a gaming license that would permit it to operate in countries where esports betting is legal and introduced new terms of service which restricted its use to only those over 18.
But on Tuesday it informed its customers that the ability to bet using virtual items was being dropped permanently and that it would "continue as an esports entertainment and information platform."
What are skins and what the hell is skin-betting?
Skins are virtual in-game items introduced into the first-person shooter video game Counter-Strike: Global Offensive by the game's creator, Valve. They are essentially collectable designer weapons, whose varying degree of rarity has made them highly desirable to players. Valve was interested in the idea of introducing a virtual economy to the game, and as such permitted them to be traded on its Steam online gaming platform.
But it was also possible to transfer skins to third-party websites, which spurred the evolution of the skin-betting industry, where skins and similar digital items could be used as virtual casino chips. These sites essentially offered unregulated gambling, with no age verification checks.
Accused of encouraging and facilitating underage, illegal gambling, Valve has resolved to shut down the multi-billion-dollar industry that it inadvertently created.