Crown Resorts to Pay Another $13M for Tax Evasion
Posted on: June 16, 2023, 07:38h.
Last updated on: June 16, 2023, 11:30h.
Australian casino operator Crown Resorts can't shake the bad luck that's been following it since state-led inquiries found it unsuitable to hold a casino license. Its long-running participation in money-laundering schemes and data manipulation has led to continued issues, and it's now facing a new fine for tax evasion.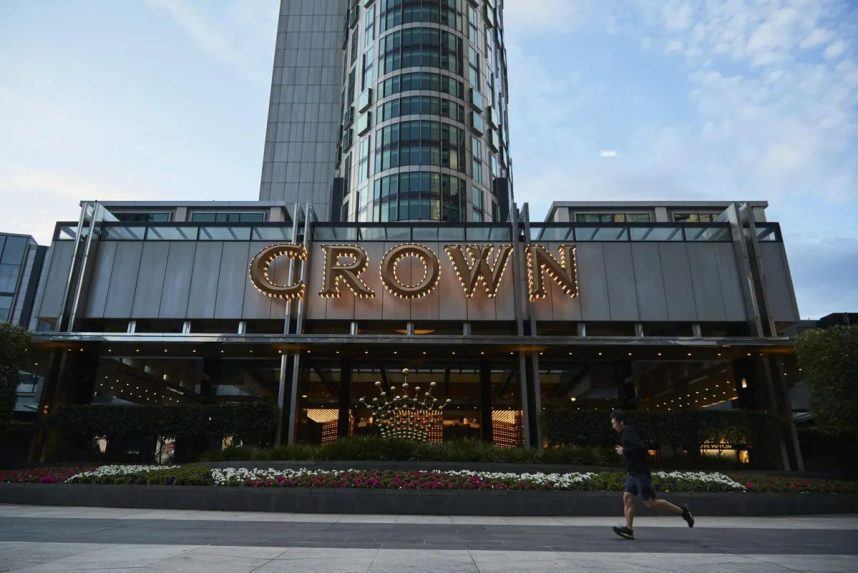 As a result of its willingness to break the law and gaming regulations, Crown had to respond to official inquiries in New South Wales, Victoria, and other states. The accompanying investigation has already found Crown guilty of a number of violations, and has also revealed that the casino operator intentionally tried to manipulate its tax returns.
Specifically, according to the Australian Associated Press (AAP), the Crown Melbourne property in Victoria is at the center of the latest dilemma. While other states may also look into Crown's tax history, Victoria has already determined it wants Crown to pay an AU$20 million (US$13 million) fine.
Willful Deception
The Victorian Gambling and Casino Control Commission (VGCCC) hit Crown with the latest fine on Friday after a thorough review of Crown Melbourne's tax filings. The company had to submit them in connection with its willful deception of established regulations and laws.
The regulator discovered that the casino routinely and falsely claimed deductions. It did so by listing different marketing promotions as winnings it paid out to its customers, which reduced its tax liability.
The practice started years ago, and even Crown's own legal teams raised concerns over the practice. Crown's executives shrugged off the concerns and pushed the filings through.
It soon became a standard practice that continued even after Victoria launched its state-led inquiry. Crown also knowingly tried to cover up its activity.
During the royal commission inquiry, Crown acknowledged its deceit, but promised that it was part of the "old" Crown regime. The new Crown regime wouldn't allow it to happen.
Crown had already paid AU$61.5 million (US$42.28 million) once Victoria figured out how much it actually owed. About two-thirds of that was to correct the tax filing, with the remainder covering a penalty.
The VGCCC issued the new fine as a means to drive home its demand that gaming operators play by the rules at all times. The commission pointed out that it could have issued a fine of AU$28 million (US$19.25 million), the maximum allowed, but that Crown has shown "remorse" for its actions.
Victorian Legislative Assemblyman Danny O'Brien isn't convinced Crown is remorseful or that it deserves to keep its license. He told the AAP, "One wonders when the dramas with Crown will ever end."
Setting a Record
Crown will be remembered for a number of reasons, many of which aren't good. One of the biggest could be for setting a record for the largest amount in fines a casino operator has ever paid.
Victoria has issued AU$250 million (US$171.87 million) in fines to the company since the debacle began. It has a little more than six months to pay the new penalty, and hasn't indicated if it will try to appeal.
The latest fine comes in addition to the AU$450 million (US$309.37 million) Crown might have to pay the Australian Transaction Reports and Analysis Centre. A federal judge will decide next month if the financial watchdog's fine deserves to be upheld.
That adds up to AU$700 million (US$481.25 million), a significant amount of the US$6.6 billion Blackstone paid to acquire the company last year.