Crown Resorts Shares Plunge 20 Percent in Three Months, Packer Takes $824 Million Hit
Posted on: November 19, 2018, 06:42h.
Last updated on: November 19, 2018, 07:19h.
Poor VIP turnout at Crown Resorts properties has shaken investor faith in the Australian casino giant, with share prices nosediving almost 20 percent since mid-August.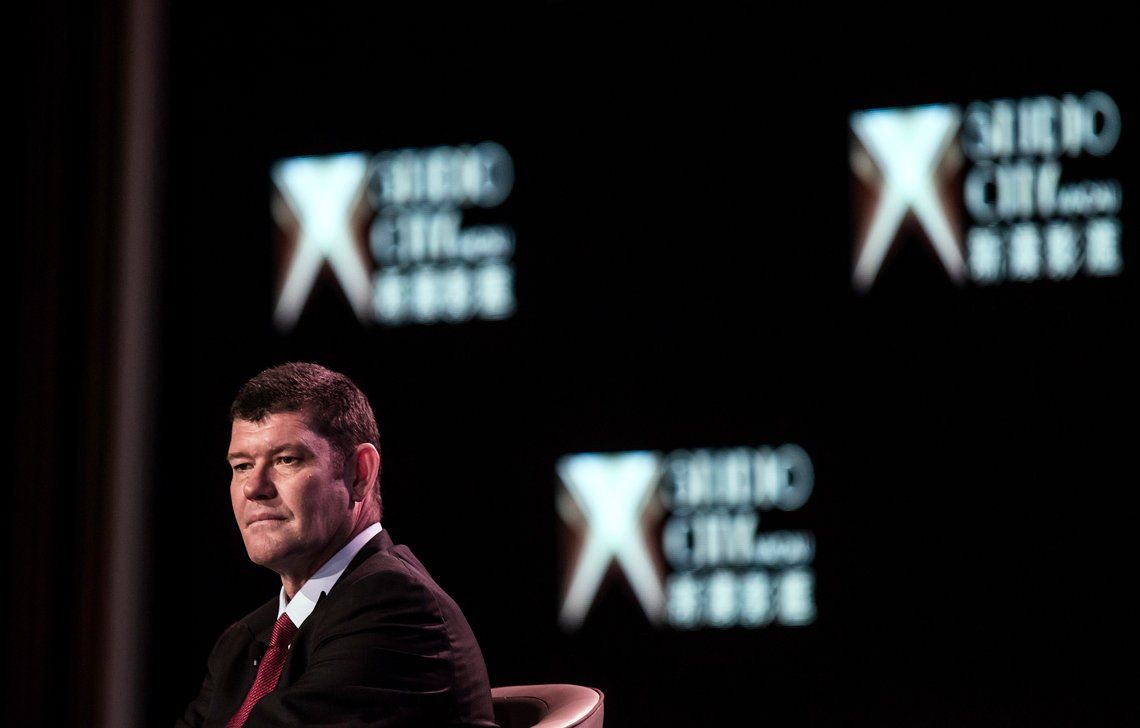 According to The Australian Financial Review, the plunge has wiped over $824 million off the net worth of one of Australia's richest men, James Packer. Packer owns a 46 percent stake in Crown through his company Consolidated Press Holdings.
It's not just Crown Resorts that's feeling the pinch — shares in domestic rivals Star Entertainment have fallen 21 percent since September, as a slowing Chinese economy and possible side-effects of the US-China trade war have interrupted the flow of high-rolling Asian gamblers.
Meanwhile, growth has slowed in Macau, and baccarat revenues — that ultimate measure of Asian high-roller activity — have dipped on the Las Vegas Strip.
This Time It's Different
Last time the high-rollers dried up in Macau, the Australian casino industry was a beneficiary. In 2014, Chinese President Xi Jinping's "corruption crackdown" focused its sights on the Asian gambling hub and set about stemming the flow of dirty money into its casino sector.
The high-rollers were unnerved and avoided Macau, which sent its revenues spiraling downwards for over two years. Macau's loss was the Australian operators' gain as they stepped up their marketing activities on the Chinese mainland.
But October 2015, 18 Crown employees were arrested in China and eventually tried and imprisoned for "gambling crimes." Crown was severely embarrassed and forced to curb its marketing to China and withdraw from projects in Macau, the Philippines, and Las Vegas, as a hugely lucrative segment suddenly dried up.
The difference this time around is that it's not about authorities curbing the activity of the VIP segment, it's about the segment restricting itself.
What we've seen more recently is murky," said Wynn Resorts CEO Maddox in an earnings call last week of the apparent softening of the Macau market. "Since Golden Week [early May], we've noticed that during the mid-week it's been quite choppy and the weekends have been sporadic."
Packer Recuperating
Packer resigned from the Crown board last March, citing "mental health reasons," and is understood to be in Los Angeles recuperating from depression and anxiety.
In a recent authorized biography, the casino mogul admitted "feeling manic and paranoid" after Crown Resorts received a $362 million tax bill in Australia, related to an aborted attempt to enter the Las Vegas casino market.
His stock market fortunes — and the softness of the casino market in Australia and abroad — over the past few months are unlikely to have improved his mood.