COVID-19 Now Keeps Cardinals Off the Field Through Thursday as Casino Trip Confirmed
Posted on: August 3, 2020, 08:01h.
Last updated on: August 4, 2020, 09:46h.
After seeing its weekend series against Milwaukee get postponed because of a COVID-19, the St. Louis Cardinals found out Monday that they'll be sitting out at least four more games as the virus has spread among the team.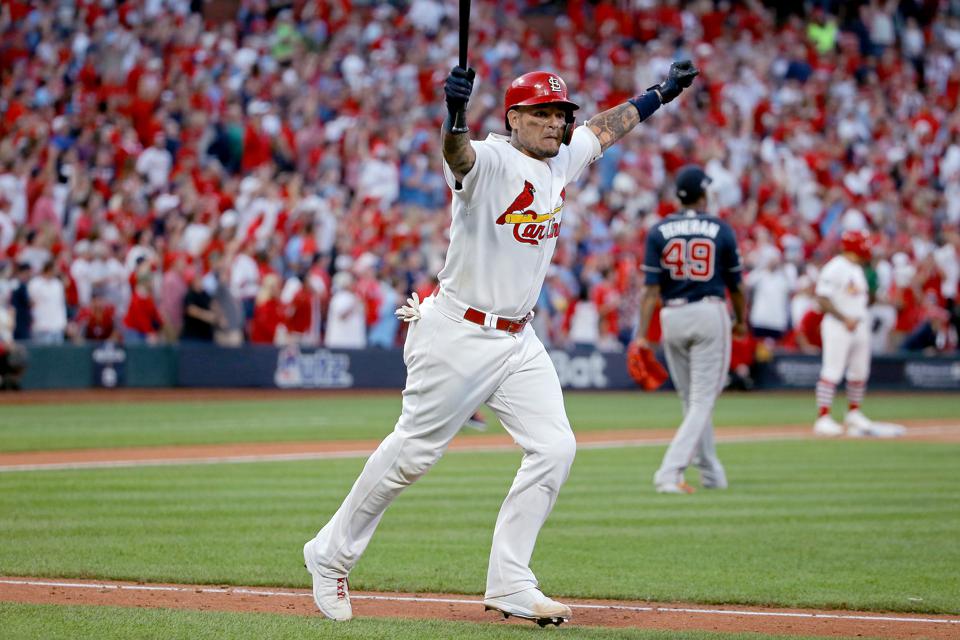 As many as seven players and 13 people overall with the team have now tested positive, according to ESPN baseball reporter Jeff Passan. That means the Cardinals four games with Detroit that was supposed to start Monday have been scrubbed for now.
As news of the Cardinals' COVID-19 outbreak first hit on Saturday, former major leaguer and current analyst Jerry Hairston Jr., tweeted he was told a couple of St. Louis players went to a casino prior to the outbreak.
Cardinals general manager John Mozeliak addressed the casino rumors, Passan reported.
"I have no factual reason to believe that is true, and I have not seen any proof of that. If they were at a casino, though, that would be disappointing," Mozeliak said.
The MLB season is not even two weeks old, and already COVID-19 outbreaks among the Cardinals and the Miami Marlins have led to the postponement of 21 games affecting nine teams, according to CBS Sports.
The season started on July 23, nearly four months after it should have, because of the COVID-19 pandemic. Instead of a 162-game schedule, teams are playing 60 games.
"Please Get This Out Here"
Also on Monday, Jon Heyman, another baseball reporter, said he confirmed Hairston's reporting that Cardinals players did go to a casino. He also noted that MLB has since changed rules about teams leaving hotels. To start the season, the league highly recommended players and staff do not leave the hotel. Now, it's no longer an option.
On Heyman's Big Time Baseball podcast Monday, he brought on Hairston to discuss how he learned of the Cardinals casino trip and why he decided to report on it. The former big league utility player said a couple of his sources urged him to make the story public.
Please get this out here. Please get this out here… because they're going to shut us down," said Hairston, alluding to the comments he received.
Reports of the outbreaks have led some to wonder if MLB should suspend play or even consider ending the season completely. For now, MLB Commissioner Rob Manfred has said he has no intention of taking such action.
Hairston said he wasn't trying to out anyone. Rather, he was trying to support the teams that have taken the necessary precautions to keep their players and staffers safe.
Casinos Working to Control Virus
Just because players reportedly went to a casino, that does not mean they contracted the virus there. Casinos across the country, including commercial ones near Busch Stadium in St. Louis and the tribal ones in Minnesota where the Cardinals last played a game are requiring patrons to don a mask. In some places, however, the casino allows people to remove it if they are eating or drinking.
Casinos also have been taking other precautions as well to mitigate the spread of the virus. That includes taking guests' temperatures before permitting entry, spacing slot machines and table games farther apart to comply with social distancing guidelines, and increasing the number of sanitizing stations.