Court Ruling Could Lay Foundation for Las Vegas Massacre Victim Claims Against MGM
Posted on: May 1, 2018, 01:00h.
Last updated on: May 2, 2018, 01:20h.
The Nevada Supreme Court has rejected a petition by MGM Resorts International to overturn a September 2017 decision that broadens the responsibility of casino operators and venue owners for the safety of their patrons.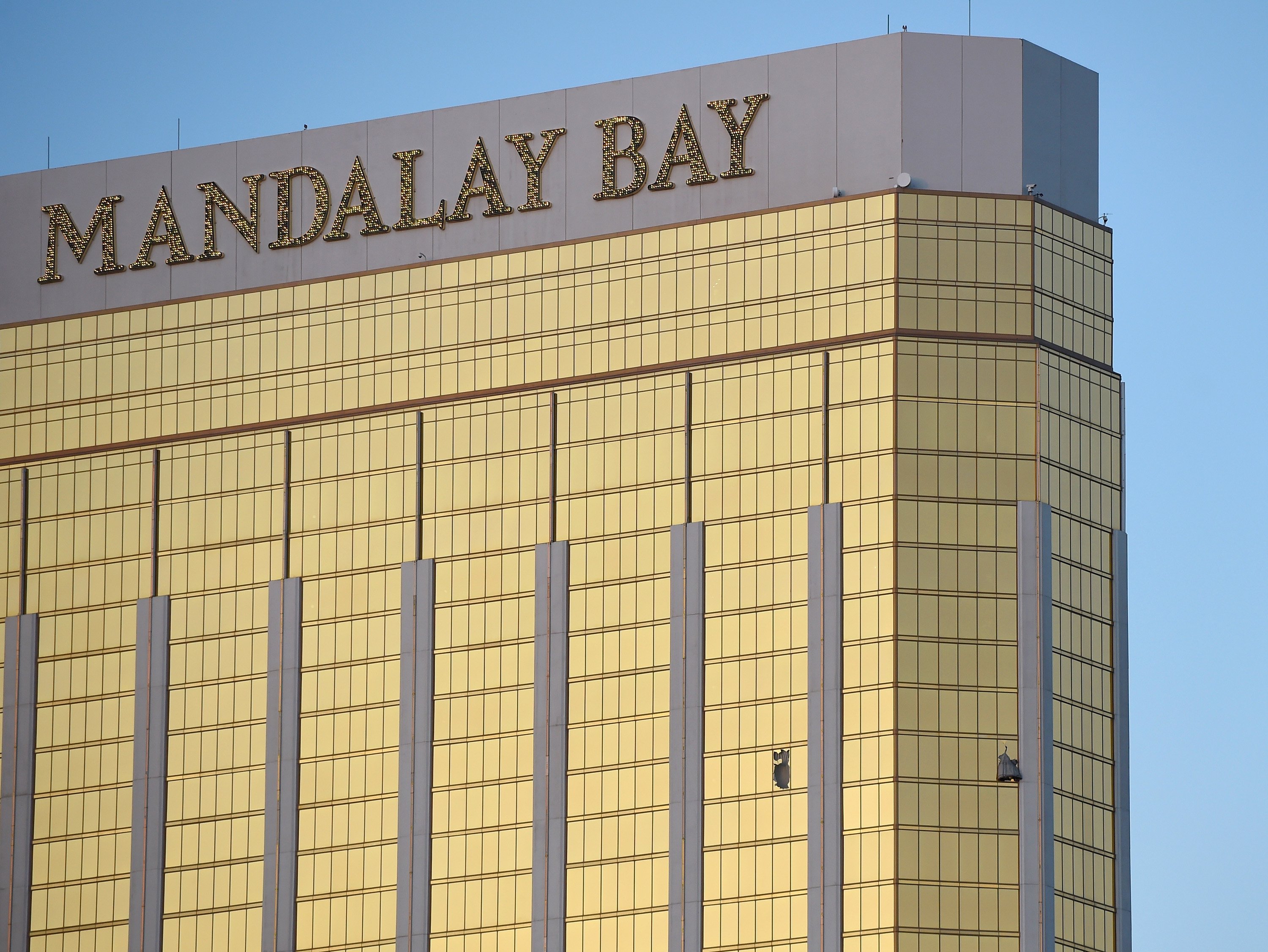 It's a decision that could be used by lawyers for victims of the Mandalay Bay shooting against the casino giant.
The case arose from an assault on a California couple at MGM's New York-New York by another patron. Carey Humphries and Lorenzo Rocha were left with serious injuries after the attack by Erick Ferrel in 2010.
The couple attempted to hold MGM liable, since it had not performed a security audit to determine whether the number of guards staffed at any given time was sufficient to cover the approximately 85,000 square foot casino floor.
A lower court dismissed their claim on the grounds that MGM could not have known the attack was about to occur. The couple appealed to the Supreme Court and the ruling was overturned, just days before the Mandalay Bay shooting.
Should Have Seen It Coming
A panel of three Supreme Court judges decided the attack was, in fact, foreseeable since there was evidence that assaults and fights were occurring at the casino around three times a week.
The ruling effectively extended the scope of liability for "innkeepers," as they are referred to in Nevada law, as well as what can be defined as a "foreseeable event," from which they are required to protect their patrons.
MGM's lawyers had asked the entire seven-judge panel to reexamine the decision because, they argued, it placed a "a near strict liability for owners and operators of this state's largest industry for the criminal misconduct of others," but the Supreme Court rejected the petition on Friday by 6-1.
MGM Defiant
Attorney Robert Eglet, who is representing some of the surviving victims of the Las Vegas shooting, told the Las Vegas Review-Journal that the decision will make it easier to argue that MGM had insufficient security measures to protect guests at the Mandalay Bay and the Las Vegas Village, which MGM also owns.
It will be much more difficult for MGM and Mandalay Bay to resolve these cases without going to trial or settling," Eglet said. "We can show through the totality of the events at MGM properties around world that this is something that could happen and was reasonably foreseeable, and they had a duty to provide adequate security and didn't."
But MGM Resorts spokeswoman Debra DeShong was dismissive of this suggestion in a statement to LVRJ.
"The attack that took place on October 1 was a terrible tragedy perpetrated by one evil man," she said. "We plan to defend ourselves against lawsuits resulting from October 1st and will give our responses through the appropriate legal channels. We do not believe the decision today in the Humphries case will impact our ability to defend ourselves."
Similar Guides On This Topic