Connecticut Foxwoods and Mohegan Sun Casinos Start 2018 Sluggishly
Posted on: February 16, 2018, 11:00h.
Last updated on: February 16, 2018, 11:15h.
Tribal Connecticut casinos Foxwoods and Mohegan Sun kicked off January with a less-than-amazing month, as slot revenue was down at both properties.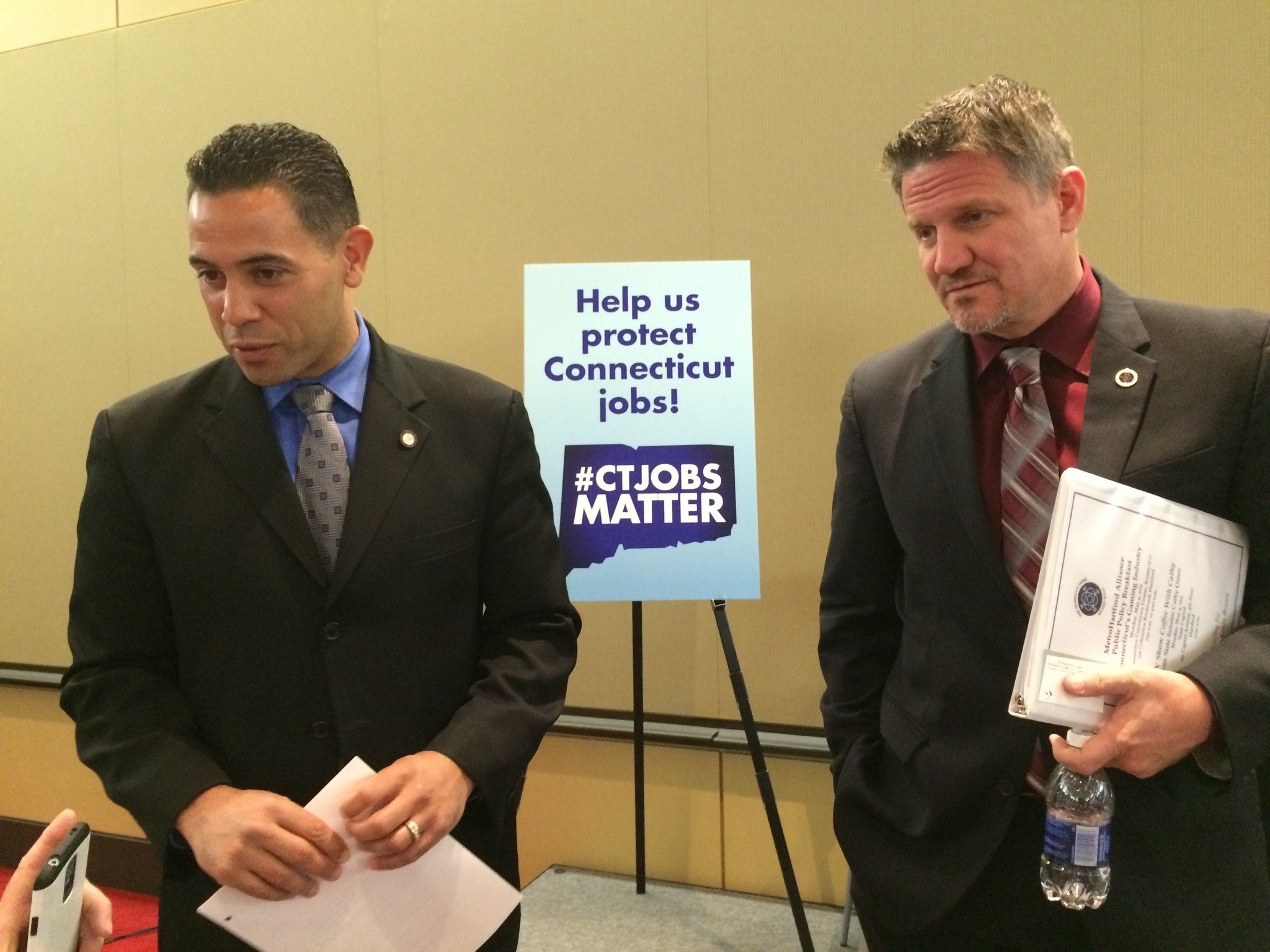 After paying out winnings, Foxwoods kept $33.9 million from the gaming terminals, a 2.5 percent decrease compared to the same month in 2017. Mohegan Sun won $44.9 million, which equates to 5.3 percent fewer dollars for the casino year-over-year.
A major snowstorm the first week of the year likely played a role in the revenue drop. The same blizzard was credited for Atlantic City's weak January, where land-based GGR fell nearly 13 percent.
Slot revenue, which remains the driving income force for the two properties, continues to decline year by year.
For the 2016/17 fiscal year, Mohegan Sun won $602.3 million on slots, while Foxwoods kept $457.5 million. A decade ago, those respective numbers were $916.3 million and $805.5 million, meaning the drops have been dramatic.
Stalemate Impact
The Mashantucket Pequot and Mohegan Sun tribes are pushing to jointly build a satellite gaming venue in East Windsor, with the goal of stopping further gaming dollars from fleeing the state. MGM Resorts will open its $960 million hotel and casino in Springfield later this year.
Located just 13 miles south of MGM Springfield, the East Windsor satellite casino, being built on non-sovereign land, was approved last year by Connecticut lawmakers to offer alternatives to residents from traveling north across the state line to gamble.
But the Department of the Interior (DOI) has yet to fully endorse the state's gaming compact amendments with the two tribes, which has stymied construction at the East Windsor site.
Connecticut lawmakers, along with the tribal councils, had hoped to have the satellite venue up and running before MGM Springfield opens this fall. But that's now looking unlikely, as a shuttered movie theater still stands where the proposed $300 million casino is to be built.
Mashantucket Pequot and Mohegan Sun tribal leaders said recently they believe they have enough brand loyalty to retain their customers even with new competition close by. But as gaming options have expanded in neighboring states over the years, Connecticut's casinos financial trajectory downward suggests otherwise.
The slot revenue declines have led to fewer tax dollars through its 25 percent sharing compact agreement.
During its best year, which came in 2006, the tribes collectively paid the state $433 million. In 2017, that figure totaled $269 million, a loss of nearly 38 percent from that high of 11 years earlier.
Jobs at Stake
After signing the casino expansion bill last June, Connecticut Gov. Dannel Malloy (D) stated that the measure was about securing jobs. Without the East Windsor casino, Foxwoods and Mohegan Sun said some 9,000 jobs would likely be lost, and the state would further lose $100 million in annual tax revenue.
MGM Resorts has sued the State of Connecticut on grounds that it failed to hold a competitive bidding process and essentially legalized commercial gambling without the required will of its voters. MGM subsequently proposed a $675 million casino resort in Bridgeport, with a promise of creating more than 2,000 permanent jobs.
Earlier this month, State Rep. Chris Rosario (D-Bridgeport) introduced legislation that would revoke the tribes' East Windsor satellite casino license, and instead initiate a competitive bidding process. The bill has been referred to the General Assembly's Joint Committee on Public Safety and Security.
Similar Guides On This Topic