Connecticut Commercial vs. Tribal Gaming: Battle Continues in State General Assembly with New Bill
Posted on: February 23, 2018, 10:15h.
Last updated on: February 23, 2018, 10:22h.
The Connecticut General Assembly has voted in favor of a public hearing to discuss a competitive bidding process bill that could lead to casino expansion.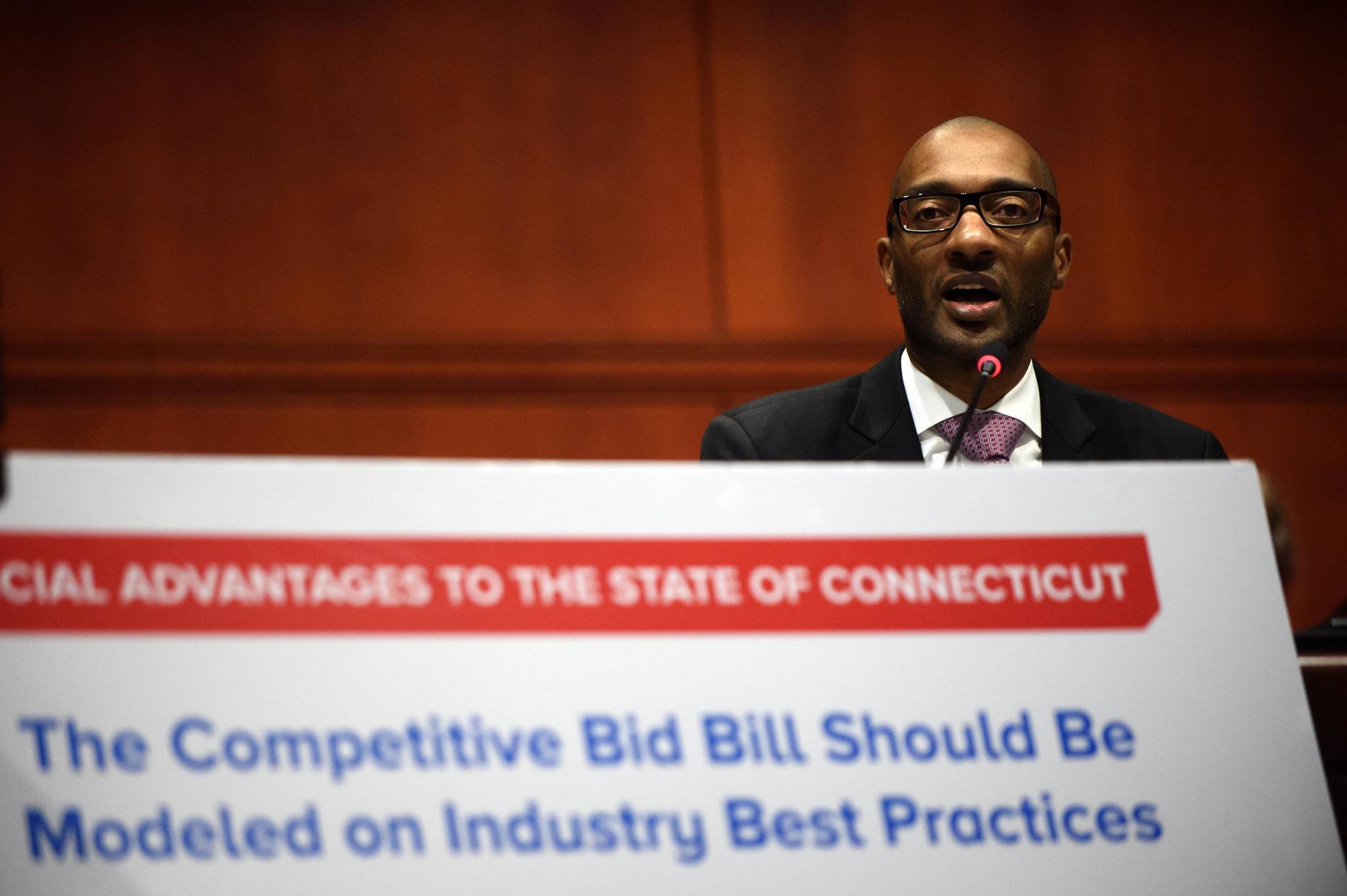 On Thursday, the General Assembly's Public Safety and Security Committee voted 18-6 to hold the event in the coming weeks. The legislation to be discussed would allow commercial operators to submit proposals to the state for gambling project developments.
The shell bill, introduced by Rep. Chris Rosario (D-Bridgeport), would strip the state's two tribes of their operating permit for East Windsor, and instead allow proposals from not only the Native American operators, but also outside casino companies like MGM Resorts.
Last year, the state passed a bill allowing the Mashantucket Pequot and Mohegan Sun Indians to jointly construct a satellite casino on non-sovereign land, just 13 miles south of MGM's $960 million integrated resort in Springfield, Massachusetts. The approved gaming expansion is to keep gaming dollars in state, and protects jobs at the tribe's two casinos, Foxwoods and Mohegan Sun.
Lawmakers Divided
MGM Resorts, hoping to secure the largest gaming radius monopoly around its Springfield investment, has spent millions of dollars lobbying Connecticut lawmakers to reconsider the East Windsor satellite authorization. The Las Vegas-based company sued the state on grounds that it failed to hold a competitive bidding process and violated its own constitution by essentially allowing commercial gambling when it is not technically legal.
MGM CEO Jim Murren recently told investors its development cycle was concluding with the Massachusetts casino, and that no further "from the ground up" properties would be built, unless welcomed in Japan. But regardless of the chief executive's public declaration, MGM Resorts wooed some Connecticut lawmakers with plans for a $675 million casino in Bridgeport.
Proponents of allowing the tribes to proceed in East Windsor say MGM's Bridgeport scheme is nothing more than a bluff.
Sen. Tim Larson (D-East Hartford), whose district includes East Windsor and who is co-chair of the Public Safety and Security Committee said Thursday, "Somebody can come in … and promise everyone the moon and the fence around it, but I just don't trust it. And when you come after my district specifically, I get a little offended."
But Rep. Jeffrey Berger (D-Waterbury) disagrees. "The process here is important. Many members … are very concerned about having an open, public discussion on a proposal for commercial gaming."
MGM Ahead of the Game
The longer Connecticut's casino expansion drama plays out, the more time MGM Springfield has to establish its customer base in both Massachusetts and Connecticut.
The tribes had hoped to quickly build and open their proposed $300 million East Windsor casino before MGM's scheduled debut later this year. But the chances of that happening are long gone.
The cards will presumably be stacked against the smaller gambling venue when/if it does open.
MGM Springfield will have not only 3,000 slot machines and 100 table games, but also retail shopping, numerous restaurants, entertainment venues, residencies, and parks. The East Windsor satellite, on the other hand, is set to have few amenities other than gaming.
Similar Guides On This Topic