Jerry Lewis' Vegas Home Sells in Foreclosure for $2M
Posted on: November 6, 2023, 10:32h.
Last updated on: November 7, 2023, 11:20h.
The longtime Las Vegas home of beloved comedian Jerry Lewis sold in a September foreclosure sale for approximately $2 million. That's according to Clark County property records obtained by the Las Vegas Review-Journal, which broke the story Monday.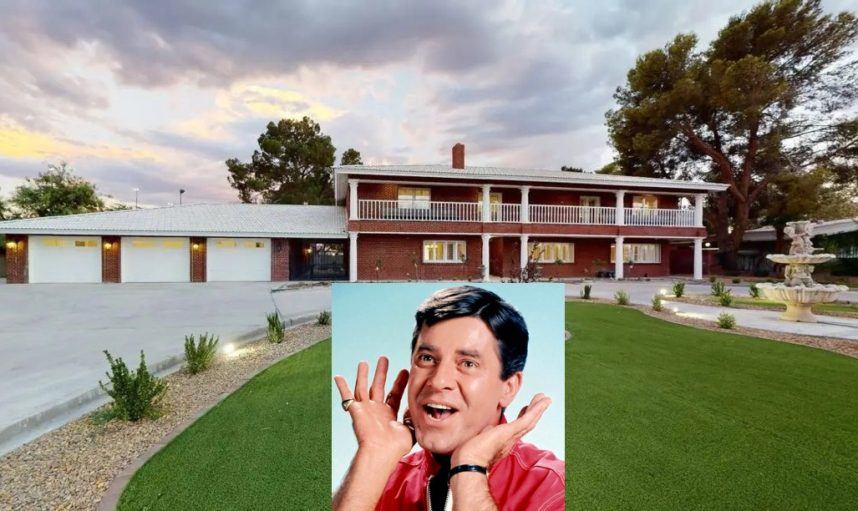 Lewis and his wife, SanDee "Sam" Lewis, lived in the 7,230 square-foot residence at 1701 Waldman Ave., which has five bedrooms and five bathrooms, for 35 years.
Lewis died there of cardiac disease in 2017 at age 91.
Lewis, born Joseph Levitch in Newark, N.J., began his career in 1946 alongside singer Dean Martin in the comedy duo of Martin and Lewis. They split up in 1956, after which Lewis starred in comedy films such as The Nutty Professor and The Bell Boy before becoming primarily known for hosting the annual Muscular Dystrophy Association's annual Labor Day telethons from 1966 through 2009.
The Nutty Assessor
Lewis' house was built in 1964 on three-quarters of an acre in Vegas' historic Scotch 80s neighborhood, so named because Las Vegas' first mayor, Peter Buol, bought 80 acres of land there in 1911, using funds from Scottish investors.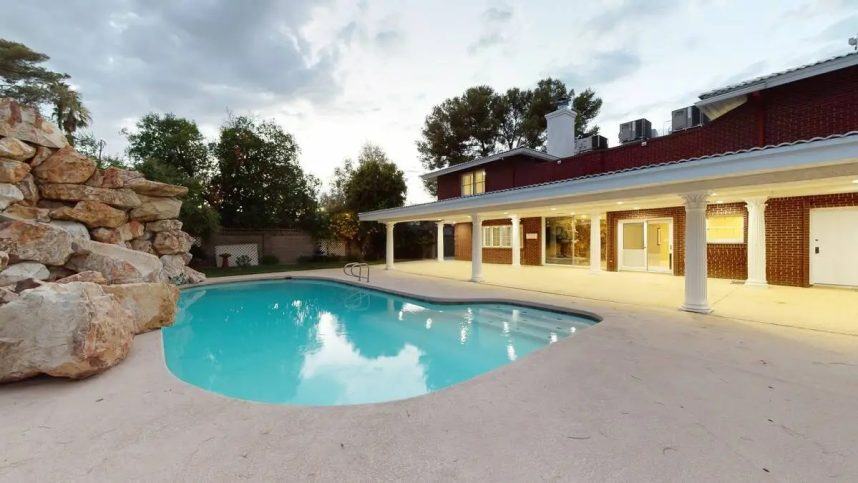 Two years after Lewis' death, his widow sold the house to local real-estate investor Jane Popple for $1.2M. Popple held an auction of the books and photos left behind, then sold the house for $1.4M in 2021 to Blooming Desert LLC, according to the Nevada Secretary of State's office.
Blooming Desert, run by real-estate agents Ido Gavish and Todd Butwinick, updated the home with some modern features, but kept original touches, including a crystal chandelier in the entryway, which Lewis had imported from France, a petrified wood fireplace, and a wooden bar/lounge built in the 1960s.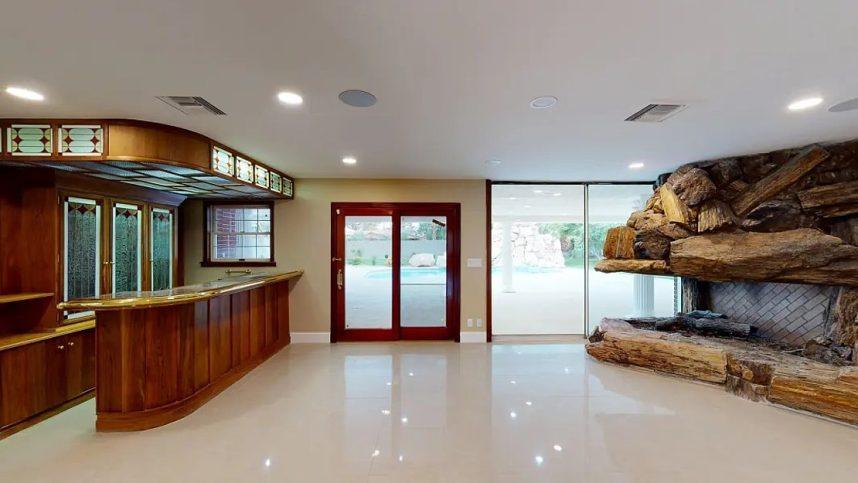 Foreclosure & Sales
In 2022, the house was listed through Century 21 Gavish Real Estate for $2.7M, but didn't sell. According to the R-J, Blooming Desert defaulted on mortgage payments in April 2023 and the foreclosure sale paperwork was filed with Clark County in September.
That same month, Nevada Trust Deed Services sold the house to a private lending company, Brumbles Capital.
According to real estate agents quoted by the newspaper, the house is expected to undergo more renovations and then get relisted for $2.5M.