CNBC Stock Guru Jim Cramer Bullish on MGM Resorts
Posted on: May 5, 2018, 02:00h.
Last updated on: May 4, 2018, 07:19h.
MGM Resorts is a "buy" according to CNBC's Jim Cramer.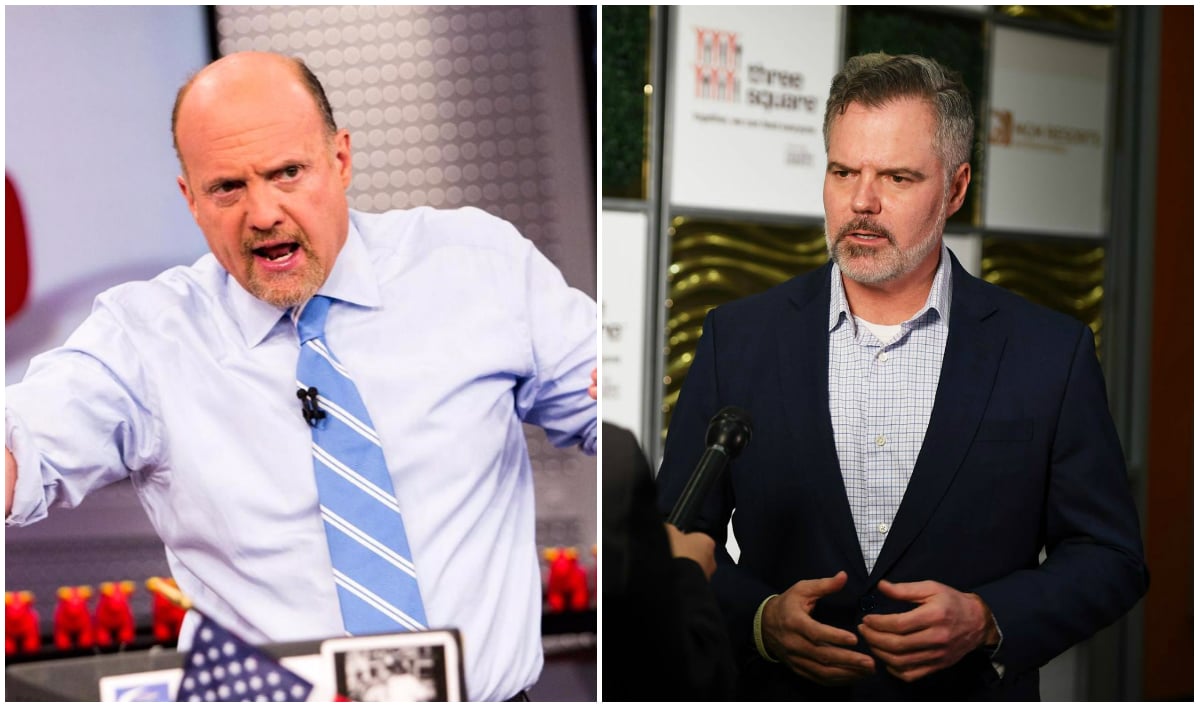 The "Mad Money" host declared during Thursday's show that the recent selloff of the casino stock has been "hideous," and the pullback presents a buying opportunity.
"The selling here has been extreme," Cramer stated. "Whenever we see this kind of action, we need to ask ourselves, are we looking at a broken company, which means sell, sell, sell, or is it merely a broken stock?"
Cramer believes MGM Resorts isn't a broken company, but a stock that has a "compelling long-term story."
"I don't blame anyone who wants to take profits here after MGM's monster multi-year run, but long term, I say you've got to buy this one," Cramer explained. "That's what you do with the broken stocks of very good companies."
Stock Ups and Downs
Like so many US companies, MGM Resorts stock plummeted during the recession.
In early 2009, shares were trading less than $4 a piece. As the economy recovered and tourism returned to Las Vegas, MGM's price soared over the past decade to a high of $37.
But in the wake of the October 1 shooting at its Mandalay Bay property and the company reducing full-year earnings guidance by $75 million, many shareholders have been divesting their stakes. MGM Resorts lost about $1.7 billion in valuation after shares dropped 10 percent last week on the financial news.
Jim Cramer feels the reaction is emotional, and MGM possess plenty of long-term potential. While MGM has been on a tear over the last nine years, the stock is still trading far below its pre-recession level when shares were going for more than $90.
In its quarterly report, MGM CEO Jim Murren admitted that the recovery from the shooting is taking longer than expected at Mandalay Bay. The southern Strip property continues to struggle filling rooms, and the resort's overall revenue declined more than six percent in Q1 to $245 million.
Mandalay Bay reported an occupancy rate of 85 percent January through March, far below the Strip average of 90 percent in the first three months of 2018.
Earnings Potential
MGM Resorts has long been Cramer's preferred casino stock due to its US focus. Concerned over Wynn Resorts and Las Vegas Sands' strong dependence in China's Macau, the CNBC financial pro preferred MGM.
But after three years of annual gross gaming revenue declines in Macau, earnings are soaring after the People's Republic eased its anti-corruption campaign on VIP junket groups. Casinos there are also benefiting from switching its focus from the high roller to the mass market.
Late to the game in Cotai, MGM finally opened its $3.45 billion integrated casino resort on Macau's main strip in February.
With the August 2018 opening of MGM Springfield, a $960 million integrated resort in Massachusetts, Murren says the company's development cycle will conclude. The two new properties, plus the 2016 opening of MGM National Harbor outside DC, "should accelerate further de-levering and free cash flow."