ClubsNSW Boss Out Over Poor Choice of Words Directed at NSW's Premier Dominic Perrottet
Posted on: January 31, 2023, 10:11h.
Last updated on: January 31, 2023, 12:59h.
Josh Landis picked a bad time to launch a perceived anti-Catholic verbal attack against New South Wales (NSW) Premier Dominic Perrottet. The now-former head of ClubsNSW, which represents gambling properties across the Australian state, may have damaged the group's efforts to counter far-reaching gaming reforms with a few simple words.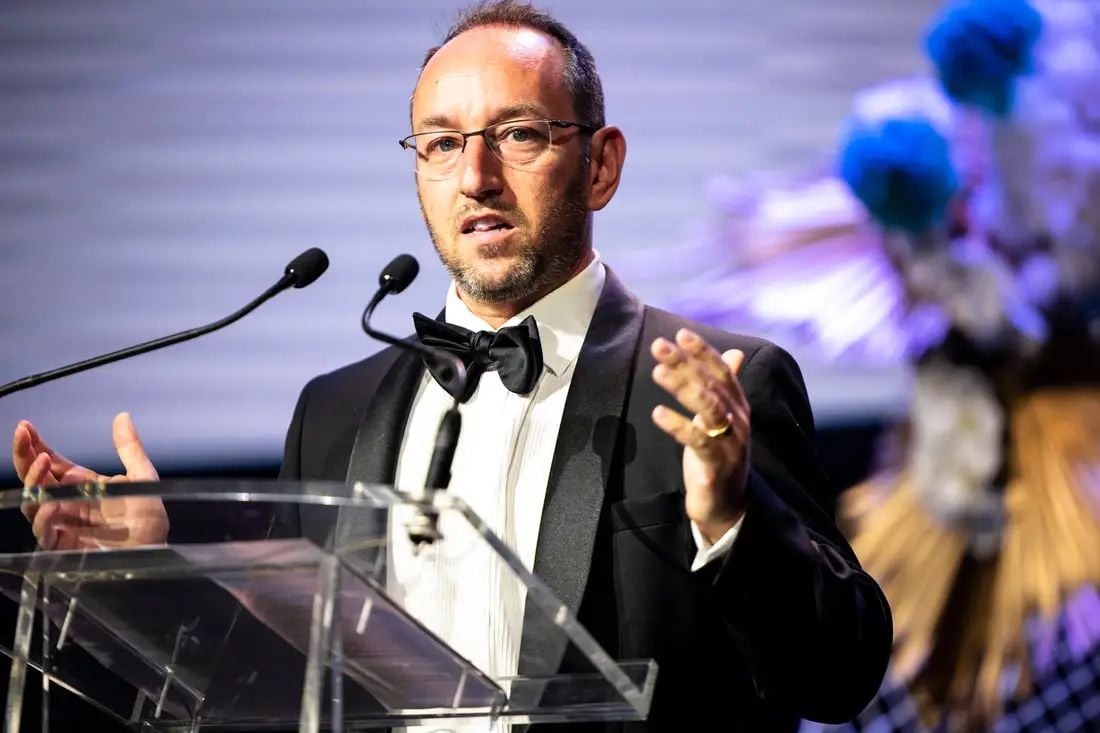 ClubsNSW and the NSW government are in the middle of a battle over the state's gambling activity outside of casinos. The government is promising extreme measures to address responsible gambling, and the organization is trying to keep those measures away.
Just after ClubsNSW announced self-governance initiatives it said would help address some of the government's concerns, Landis damaged the group's reputation and efforts. With NSW elections less than two months away, ClubsNSW now has a public relations nightmare to deal with.
Opinions Don't Always Have to Be Shared
One of the biggest questions surrounding slot machines in NSW clubs and bars is responsible gambling. There have been claims that the slots are overrun with thieves laundering money, although there has never been any corroborating evidence to verify the assertion.
Coupled with what some say is wasteful spending on the part of consumers, this has led to a push for cashless gaming. It's one of Perrottet's primary goals, and pilot programs are emerging to understand their potential.
Landis unilaterally decided that he needed to speak up against Perrottet and his mission. In an interview with The Sydney Morning Herald on Monday, he accused the government leader of following his "conservative Catholic gut," according to the media outlet, in pursuing cashless gaming.
It's rarely a smart idea to attack someone's religion. Attacking the head of a political party over his or her religious preferences is even dumber.
Landis tried to save himself after the fact, asserting that he "misspoke" and that he "should not have referred to the premier's faith." However, it was too late.
As they went into damage control mode, the six members of ClubsNSW's board got together to determine how to respond. Their answer was swift and to the point – Landis is out, effective immediately.
No Turning Back
Landis' comment will cause several problems for ClubsNSW. Any chance of trying to project a squeaky-clean image just fell out the window. In addition, it gave the state's various political parties a reason to band together. They can now go on the offensive against the organization and its members.
NSW Labor leader Chris Minns condemned the comments, as did NSW Ministers Rob Stokes and Victor Dominello. Three members of parliament, Helen Dalton, Joe McGirr, and Alex Greenwich, also voiced their disgust.
Even the NSW Jewish Board of Deputies and the Australian Jewish Association called Landis out for blasting Perrottet's faith. All of that was in the first 24 hours after the comments – the next almost two months will likely see more.
ClubsNSW now has no boss at possibly the worst time to be without a leader. The board is searching for a replacement as it tries to pick up the pieces ahead of March's elections.