Cleveland Indians Get Behind Legalized DFS in Ohio
Posted on: September 29, 2017, 06:00h.
Last updated on: September 29, 2017, 07:21h.
Ohio's fantasy sports bill has the backing of its major sports teams. This week, Cleveland Indians chairman and CEO Paul Dolan wrote to the Ohio Senate Finance Committee, which is examining the bill, in support of legal and regulated DFS.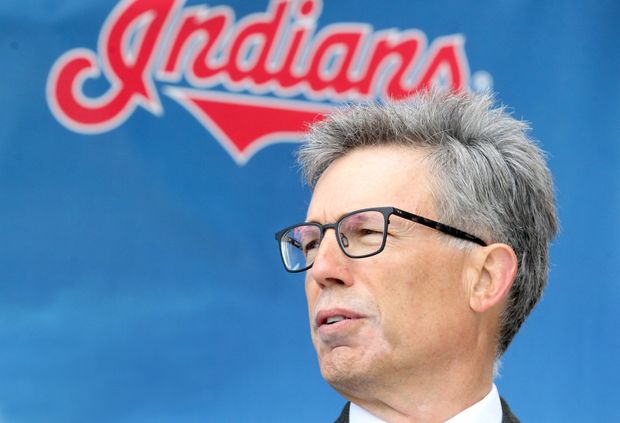 His letter joins others submitted to the committee last week by executives from the Columbus Crew and the Cincinnati Reds.
The bill was passed emphatically by the House on May 24 and its supporters hope it can garner similar support in the Senate to pass this fall.
"The future of fantasy sports is important to the Cleveland Indians," wrote Dolan, whose team has had a marketing partnership with DraftKings 2015.
"Senate Bill 153 will ensure that the millions of Ohioans who enjoy fantasy sports can continue to participate in the popular and accepted form of entertainment with confidence that the state has adopted a regulatory structure to better protect consumers," Dolan wrote.
Big Ten
Ohio is one of the "big ten" states, which DFS operators see as integral to having on their side, due to its sizeable population (it's the eighth most populous US state, with 11.6 million people).
Population size has always been a determining factor for DFS operators in deciding whether to launch legal challenges against states that have declared their games illegal. DraftKings and FanDuel went to court in New York, and DraftKings in Texas, for example, but have let things slide in smaller states, where legal costs may outweigh the benefits.
But regulation in Ohio, where DraftKings and FanDuel have a combined 400,000 customers, would be a key victory for the operators, and the populace appears to be largely enthusiastic about the prospect.
A 2016 poll found 65 percent of Ohioans aged 18 or older said they supported regulation.
Competitive Pricing
Under the terms of the bill, a three-year license would cost up to $30,000 for the biggest operators, which would make Ohio an operator-friendly jurisdiction. Delaware and Virginia, for example, have set their licensing fees at $50,000, despite their much smaller populations.
In a written testimony this week Steve Brubaker, executive director of the Small Businesses of Fantasy Sports Trade Association, urged the Senate to act for the good of consumers.
"These contests are conducted over the internet," he wrote. "Players are sending their hard-earned money into cyberspace and trusting that the folks on the receiving end are reputable companies that will actually pay out the winnings.
"Licensing by the Commission, actually knowing who these companies are, provides a sense of comfort for players, that we believe will grow our player base over time," he added.