Casino Tax Amendment in the Keystone State Pipeline
Posted on: November 2, 2016, 06:00h.
Last updated on: November 2, 2016, 09:22h.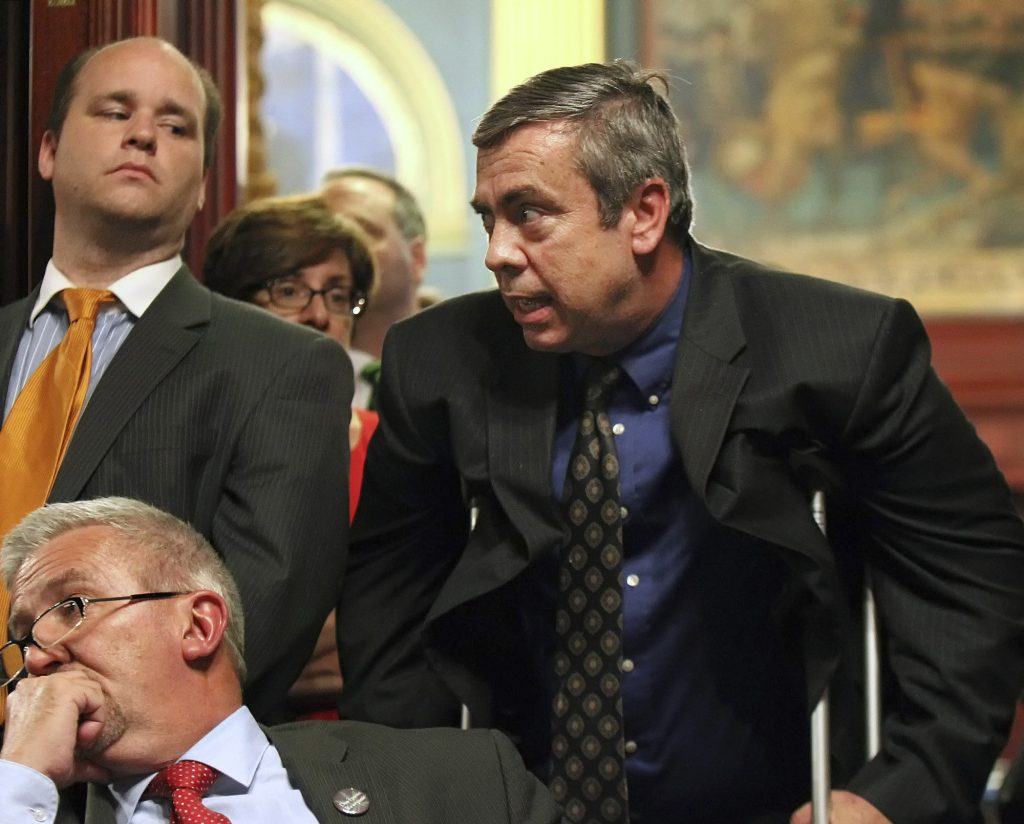 The $142 million in tax money that is heavily relied on by counties across Pennsylvania that host casinos won't be disappearing, but state lawmakers say they also don't have time to amend the gaming revenue law that was deemed unconstitutional before next year.
In September, the Pennsylvania Supreme Court ruled the gaming law that mandates casinos to pay two percent of their total slot revenue, or $10 million, whichever is greater, violates the state's "Uniformity Law." Since no casino has ever grossed $500 million in slots in a given year, casinos pay varying amounts to their local counties to make up the $10 million requirement.
The Supreme Court stayed its decision for 120 days to give the state legislature time to amend the law and make sure counties relying on the casino payments don't bust. The high court's extension expires on January 26.
Pennsylvania's General Assembly has only two scheduled session dates remaining. The House will reconvene for a final time on November 14, and the Senate will end 2016 on November 16.
State Senator Pat Browne (R-District 16) says towns need not worry about the casino tax law.
"Any municipality preparing their budget can book the casino number they were expecting because it's probable revenue," Browne told The Morning Call, the leading newspaper in the Lehigh Valley region. "We may not have a deal before the court deadline, but we'll have it settled before they miss a check."
Dauphin County Takes Action
In Dauphin County, which encircles the Harrisburg capital region, government officials aren't waiting on their state senators and representatives.
This week, the county reached an agreement with Penn National Gaming, the parent company to Hollywood Casino at Penn National Race Course, to continue to collect casino host taxes.
Penn National will continue to make payments on Dauphin County's $6.5 million, the county's share of the casino's $10 million local tax disbursement, through he first half of 2017 regardless of what happens in Harrisburg.
"Hollywood Casino's generosity is giving our communities breathing room, but it's imperative that lawmakers work together for a permanent solution," Dauphin County Commission Chairman Jeff Haste said in a press release. "These funds are used to address needs in our communities, needs that otherwise would go unmet or be paid for through increased local property taxes."
Penn National is the oldest gaming operator in the state. With its roots dating back to 1972 with its horse racing track in Grantville, the gaming company has emerged over the last decade into one of the more powerful casino operators in the US.
Internet Gambling Uncertain
The Pennsylvania House tried to remedy the local share tax decision by adding an amendment onto a gaming expansion bill that would legalize internet gaming and daily fantasy sports.
The legislature was expected to pass the gaming bill this fall, as revenue for the 2016-2017 budget signed by Governor Tom Wolf (D) assumes $100 million in new money from online casinos.
But while finding a way to keep county's whole with the casino tax has rampant support, internet gaming isn't quite so popular. Freeing the local share tax from the online gambling bill might make most sense for quick passage in January.
"We told the House before, don't have consensus on iGaming, yet they chose to load it into the host fee bill," State Sen. Jake Corman (R-District 34) said. "That basically killed it for this session."
Most Read