Casino Stocks Stable, But Miss Out on Bullish Wall Street After Las Vegas Shooting
Posted on: October 11, 2017, 05:00h.
Last updated on: October 11, 2017, 11:35h.
Publicly traded casino stocks associated with Las Vegas seem to be missing out on a wildly bullish phase for Wall Street. While shares haven't dropped as much as some analysts predicted in the week following the Oct. 1 Mandalay Bay shooting that left 59 dead (including perpetrator Stephan Paddock), the companies aren't gaining value either, despite major indexes reaching new highs.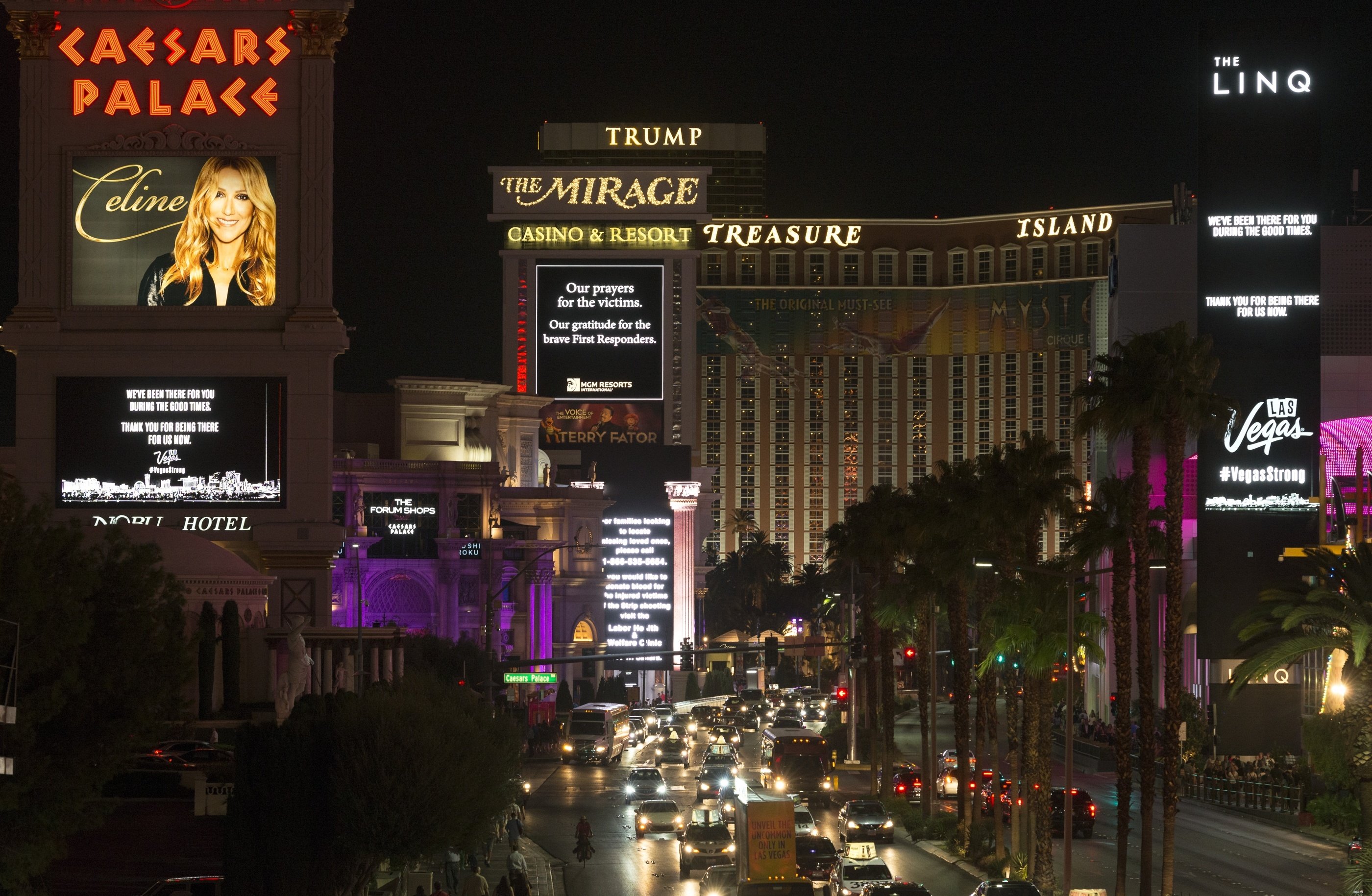 The Dow Jones Industrial Average is up almost two percent between Sept. 29 and the end of trading on Oct. 10. The NASDAQ Composite Index is up 1.4 percent during the same period, and the S&P 500 has increased 1.3 percent. All three reached all-time highs at some point during the week.
But MGM Resorts, Las Vegas Sands, Wynn Resorts, and Caesars Entertainment are down an average of five percent during those seven days of public trading. Mandalay Bay owner MGM has dropped 6.6 percent, from $32.59 to $30.44, since the shooting.
Caesars has performed even worse, with shares losing 7.5 percent of their value (going from $13.35 to $12.35) despite the company's official emergence from bankruptcy on Friday.
Wynn Resorts hasn't fared much better, with investors seeing their holdings lose 4.3 percent, as the stock price sank from $148.92 to $142.54.
Las Vegas Sands has seemed to dodge some of the bigger losses but hasn't been immune to the city-wide hit, shedding 1.25 percent in the first week since the mass shooting.
Firearm manufacturers initially jumped in value after the Las Vegas shooting, but they too have since dropped, as the gun control conversation heats up.
Financial Obstacles Ahead
Tourism experts say Las Vegas will be just fine in the weeks and months following the deadly attack. The World Travel and Tourism Council said in a recent note that "visitors are resilient" when it comes to an isolated incident, and most travelers do not relate such an event to the specific locale where it occurred.
"We believe that travel and tourism to Las Vegas will hold up," the Council concluded. Indeed, Mandalay Bay confirmed last week that three conventions slated for the resort this month will go on as scheduled, as organizers remain committed to hosting the expos there.
But while tourism and conventions might get back to business as usual, that doesn't mean casino stocks aren't a financial risk. As details continue to emerge about events that took place at the hands of a casino high roller holed up on the 32nd floor of Mandalay Bay, allegations that MGM security could've been better equipped to notify law enforcement, and potential future litigation place a dark cloud over gaming businesses in Nevada desert.
Local Casino Stocks Hold Strong
The lone bright stop as it relates to gambling stocks over the past week came from casinos largely engaged in the so-called locals market.
Boyd Gaming, which owns three casinos in downtown Las Vegas and multiple off-Strip venues on the outskirts of Las Vegas, saw its stock climb 5.6 percent over the past week, from $26.05 to $27.50.
Red Rock Resorts, the publicly traded arm of the Fertitta brothers' Station Casinos, has also gained value, with shares ticking up 2.4 percent, from $23.16 to $23.71.
Similar Guides On This Topic