Cambodian Authorities Threaten to Bulldoze Unlicensed Chinese Casino Pumping Raw Sewage onto Island Paradise
Posted on: May 23, 2019, 04:09h.
Last updated on: May 23, 2019, 04:09h.
Authorities in Cambodia's Sihanoukville province are threatening to level a Chinese casino that has ignored an order to close for operating without a license and polluting an adjacent beach, Radio Free Asia reports.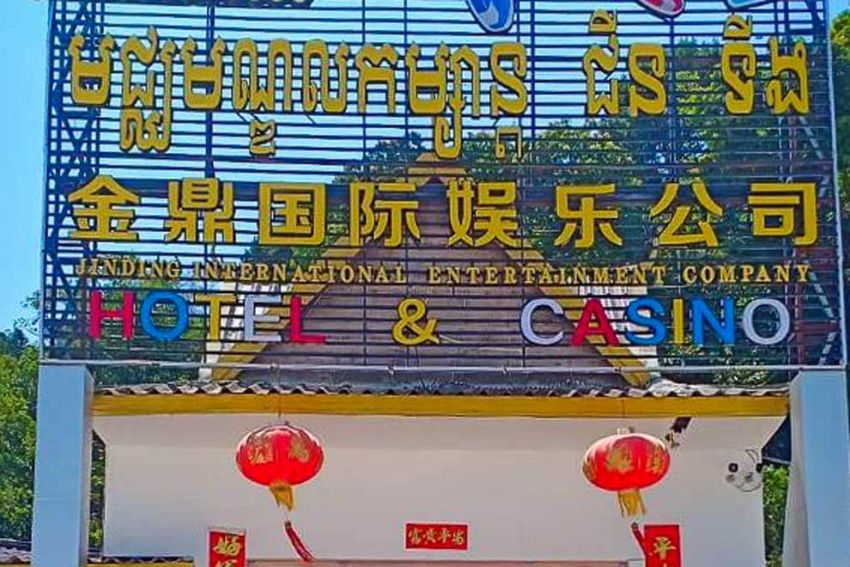 The Jinding casino opened earlier this year on the paradise island of Koh Rong Samloem — or at least it was a paradise island until the Jinding allegedly started pumping untreated sewage into the sea.
Provincial officials ordered the casino to shut after locals became increasingly concerned about the environmental damage to the island and possible negative impact on tourism, on which they rely for their livelihoods.
Islanders also complained about the casino blaring loud music onto the beach and operating online gambling illegally, all, apparently, without any kind of license whatsoever.
Sihanoukville, Macau of Southeast 
The island lies off the coast of the port town of Sihanoukville which is in the process of being transformed into "the Macau of the Southeast." As investment pours in from China, casinos are springing up at a rate that has dismayed the locals, with operators attracted by barely existent regulations and lax AML controls.
A spokesman for Sihanoukville city hall told RFA that the owner, Zhou Jianhua, has been informed of the enforced shutdown through official notices but has refused to comply.
We will forcefully demolish the casino and file a complaint to the court," said Kheang Phyrum. "The casino has operated without a license and there are no permits from local authorities. Those two reasons are enough."
However, Kheang Phyrum added that authorities were unable to take immediate action because of the difficulty of transporting the heavy equipment to the island that would be used to destroy the building.
But local environmentalist Meng Heng told RFA he believed authorities were deliberately avoiding action because they were in the casino's pocket.
"The casino is operating illegally," said Meng Heng. "Why aren't authorities taking any action?"
Waves of Development
There are now around 70 casino in Sihanoukville alone, most of which have appeared with in the past two years. Locals in what was until fairly recently a sleepy backpacker town, complain they have been overwhelmed by the sudden waves of development, tourism, and immigration.
Cambodians are largely excluded from the gambling industry. By law, they are barred from gambling in casinos in the country, and while the new developments have brought jobs, few go to non-Mandarin speakers.
Chinese workers staffing the casinos now account for around 20 percent of Sihanoukville's population and, according to reports, they generally make little effort to integrate or learn the Khmer language.
"With most development projects run by Chinese, social dialogue usually does not happen," Meas Ny, a political analyst in Cambodia, told Voa Cambodia recently. "They don't care to ask about local concerns until huge impacts take place — and they solve it later."
Local authorities complain of increased crime levels since the arrival of the new casinos, which have attracted triad gangs, eager to explore opportunities in this new Wild West casino town.
Cambodia's authoritarian government has talked about toughening up casino regulations, but is largely just happy to see the money roll in.
Similar Guides On This Topic