California Committee Approves Key Daily Fantasy Sports Legislation
Posted on: January 7, 2016, 11:23h.
Last updated on: January 7, 2016, 11:49h.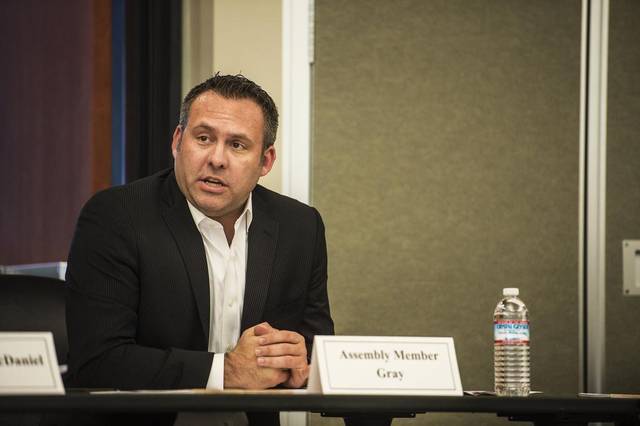 The California Assembly Committee on Governmental Organization (GO) is taking the lead in moving the state towards welcoming a regulated and structured market for daily fantasy sports (DFS).
The Internet Fantasy Sports Games Protection Act (AB 1437), authored by Assemblyman and GO Committee Chairman Adam Gray (D-District 21), would require DFS operators to apply for and receive a fantasy contests license from the state's Department of Justice (DOJ) prior to accepting entry fees from Californians.
"Millions of our constituents in California are participating in this activity right now, today, unprotected," Gray said during the hearing on Wednesday. "We have an obligation to move forward … We have an opportunity to lead the way."
AB 1437 was approved by the GO Committee 18-1, with Assemblyman Marc Levine (D-District 10) the lone opponent. Levine has been an outspoken critic of DFS and has called on California Attorney General Kamala Harris to shut down daily fantasy websites.
411 on 1437
In addition to obtaining a permit to offer daily fantasy contests, Gray's legislation would require sites like DraftKings and FanDuel to pay an annual fee based on their total gross sales.
The monies collected from DFS operators would be used to provide consumer protection, regulation, problem gambling programs, and to police those operators not abiding by the rules.
All licensed purveyors would additionally pay a one-time licensing fee into the California General Fund. That cost will be determined by the state's DOJ at a later date.
Operators won't be the only ones held accountable with this bill, though. California residents will also need to take steps to assure their participation in DFS contests is with legal and regulated entities only. Gray's law mandates that each customer sign-up with only licensed operators or they too could face financial penalties, or even prosecution.
The proposition contains comments of support, including a statement from the Los Angeles Clippers. "AB 1437 is an important positive step towards protecting Californians who enjoy fantasy sports, and as such, we support your initiative," the team said in an issued statement.
Far From Over
AB 1437 will now move from committee to the Assembly floor for continued consideration, but the conversation will quickly change from how to regulate daily fantasy sports to debating whether the games are legal in the first place.
The most important aspect of the DFS contest is its legality, with the skill versus gambling back-and-forth expected to endure throughout much of 2016.
"Let's not fool ourselves. An entry fee is a wager, cash prizes are gambling winnings," opponent Levine said. "This is gambling."
And New York Attorney General Eric Schneiderman agrees with Levine. The Empire State's legal authority not only has issued cease-and-desist orders, but is also trying to impose millions of dollars in fines on DraftKings and FanDuel.
Anti-DFS proponents argue that the games constitute gambling, though some concede that more experienced and educated players have higher odds of winning.
Daily fantasy operators are expected to generate more than $3.5 billion in entry fees over the next 12 months and earn $370 million in revenues. Gray believes California accounts for 15 percent of the DFS market, with the state being home to about 12 percent of the country's population.