Caesars Slapped with $9.5M Fine for Anti-Money Laundering Regulation Snafus
Posted on: September 10, 2015, 11:03h.
Last updated on: September 10, 2015, 11:12h.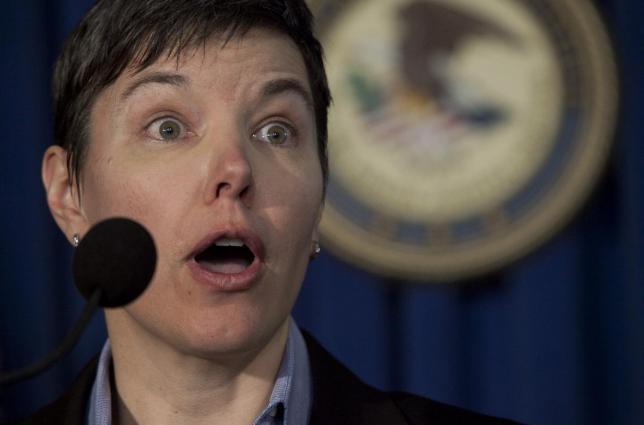 Caesars Entertainment, currently embroiled in protracted bankruptcy proceedings, probably doesn't need any more financial woes. But you don't want to mess with the feds, and now the gaming company has agreed to pay $9.5 million in fines for violating federal money laundering laws.
The penalties come as the result of a 2012 investigation by the Financial Crimes Enforcement Network (FinCEN), which found that flagship property Caesars Palace "openly allowed wealthy patrons to gamble anonymously," in breach of its money-laundering compliance program.
FinCEN said that the company, which is currently engaged in a messy bankruptcy as it attempts to restructure some of its multibillion-dollar debt, was guilty of numerous violations of the Bank Secrecy Act (BSA), as it lured wealthy customers from overseas, "willfully" allowing them to gamble in its VIP gaming salons with no records of the players' transactions.
"Caesars knew its customers well enough to entice them to cross the world to gamble and to cater to their every need," said FinCEN Director Jennifer Shasky Calvery. "But, when it came to watching out for illicit activity, it allowed a blind spot in its compliance program.
"Every business wants to impress its customers, but that cannot come at the risk of introducing illicit money into the US financial system," she added.
Increased Pressure on Casinos
Since the passage of BSA in 1970, and then the Money Laundering Control Act in 1986, it has been a requirement for all US financial institutions to file a Currency Transaction Report to FinCEN for any transaction over $10,000, as a measure to combat money laundering.
BSA essentially eliminated the "right to financial privacy" by declaring that a financial institution would no longer be held liable for declaring suspicious financial transactions to the authorities.
While banks have abided by these regulations for many years, casinos have until recently enjoyed a necessarily more discreet relationship with their high-end clients. Now FinCEN wants to bring them up to speed, disrupting these traditional VIP relationships.
In 2013. the Las Vegas Sands Corp. settled with federal authorities for $47.4 million, following its lack of due diligence in the case of one of its customers, Chinese-Mexican businessman Zhenli Ye Gon.
Ye Gon wagered $84 million at the Venetian before he was arrested for alleged international drug trafficking.
"Committed to Compliance"
Caesars, meanwhile, will pay an $8 million civil penalty to the federal government, plus $1.5 million to the state for its multiple violations of the BSA. According to FinCEN, the company has also agreed to surrender itself to increased external audits and will report to FinCEN on mandated improvements.
It has also promised to adopt a rigorous training regime for its staff and a more stringent internal analysis procedure to help uncover suspicious transactions retrospectively.
"Since the time of the examination, Caesars Palace has made substantial improvements to every aspect of its Bank Secrecy Act/anti-money laundering compliance program and continues to enhance the program," assured th company in a statement.
"The entire Caesars organization is committed to full compliance with the requirements applicable to casinos and to taking effective risk-based measures to prevent and detect money laundering," it added.