Caesars Rio Las Vegas Sale Fuels Speculation for Off-Strip Property Future
Posted on: September 24, 2019, 09:54h.
Last updated on: September 24, 2019, 10:36h.
The Rio Las Vegas sale by Caesars Entertainment to New York-based real estate firm Imperial Companies has fueled plenty of speculation as to what the future holds for the off-Strip casino resort.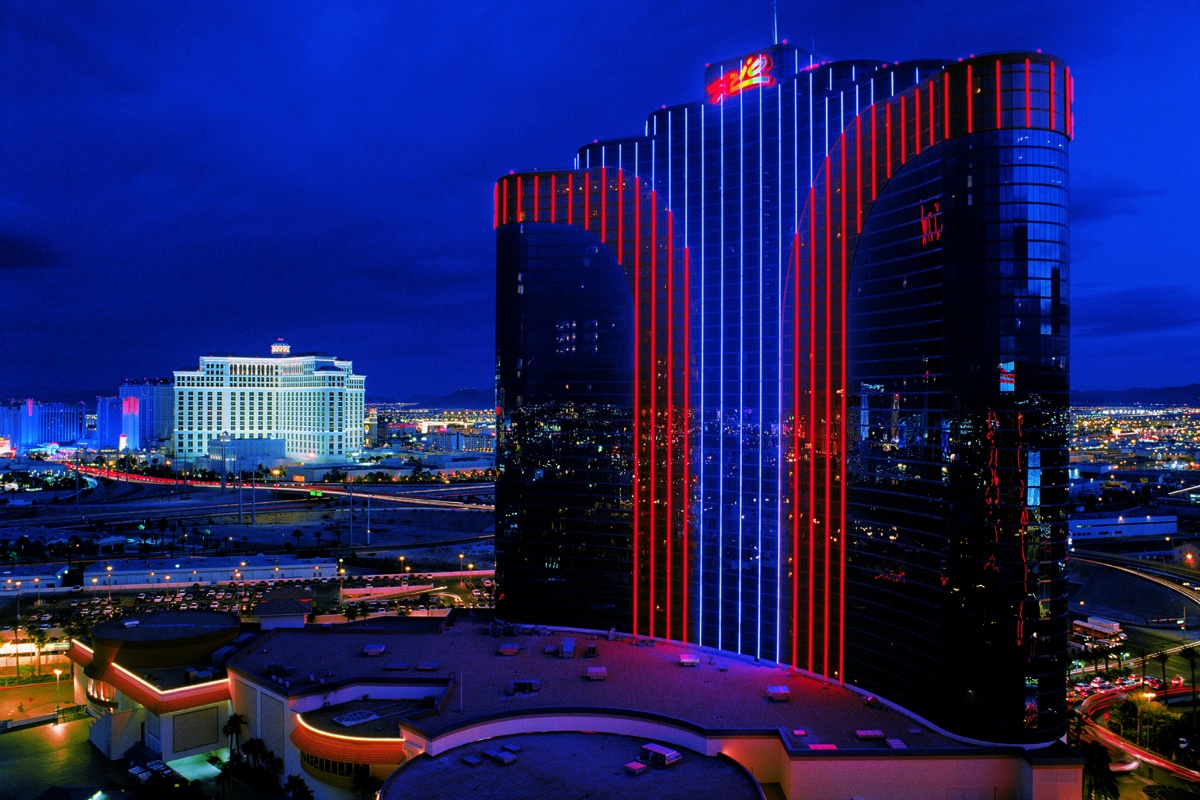 The two parties announced a deal Monday for Imperial to acquire the 2,500-room, all-suite hotel and casino for $516.3 million. Under the contract, Caesars will continue operating the resort for two years, and pay Imperial $90 million in rent during the term.
Following the two-year leaseback, Imperial will have the option to pay Caesars $7 million to lease the resort for a third year, if both sides remain interested. Caesars is in the process of being acquired by Eldorado Resorts for $17.3 billion, but the combined entity will retain the Caesars name.
Imperial Companies doesn't have a history in the gaming industry, prompting speculation that the Rio's days as a casino are numbered.
Analyst Predictions
When it comes to Rio Las Vegas, make up a rumor and it will likely stick.
In recent years, the property has been the subject of gossip that it would be demolished to make room for a Major League Baseball (MLB) ballpark, or perhaps become home to a National Basketball Assn. (NBA_ team. Imperial co-founder Michael Fascitelli is a part-owner of the NBA's Milwaukee Bucks.
"We would expect Imperial to re-imagine the property and its land bank, potentially with a wider non-gaming focus and/or the use of third-party partners," SunTrust Bank gaming analyst Barry Jonas said in a note.
As for the two-year gaming lease deal, Jonas says he imagines it was reached "to allow more time for the buyer to pursue strategic redevelopment options."
This could be a number of things, but we would expect a focus on non-gaming amenities, a potential residential component, and perhaps partnerships with hotel and hospitality brands. We don't expect a full tear-down, but could see meaningful capital expenditures," Jonas added.
Opened in 1990, the Brazilian-themed property was once a jewel of Las Vegas, the first all-suite hotel that came with floor-to-ceiling glass windows in each guestroom. But over the years and during its Chapter 11 bankruptcy, Caesars paid little attention, nor provided renovation investment money to the aging resort.
Rio has a 4.1/5 rating on Google from 24,000 reviews. While that's classified as "very good," it's far lower than Strip luxury properties, including The Venetian (4.7), Wynn (4.7), Bellagio (4.6), and Caesars Palace (4.6).
Las Vegas Shopping Spree
Following Eldorado Resorts' announcement that it would buy Caesars, CEO Tom Reeg told investors the company would look to reduce its Strip exposure. There are plenty of interested parties, including billionaires Tilman Fertitta and Phil Ruffin, respectively the owners of Golden Nugget and Treasure Island.
Ruffin is reportedly in the final stages of buying Circus Circus from MGM Resorts. As for Caesars, it's largely thought Planet Hollywood and The Cromwell are up for consideration. MGM is additionally open to offers on the Bellagio, MGM Grand, and Mirage.
The ownership landscape of Las Vegas will presumably be much different in 2020.
Most Read