Caesars Entertainment Investing $400M in Atlantic City Casinos Revitalization Attempt
Posted on: August 6, 2020, 08:57h.
Last updated on: August 6, 2020, 12:53h.
Caesars Entertainment is required to invest at least $400 million into its three Atlantic City casinos over the next three years, according to a mandate from the New Jersey Casino Control Commission (CCC) that is designed to revitalize the beachfront gaming town.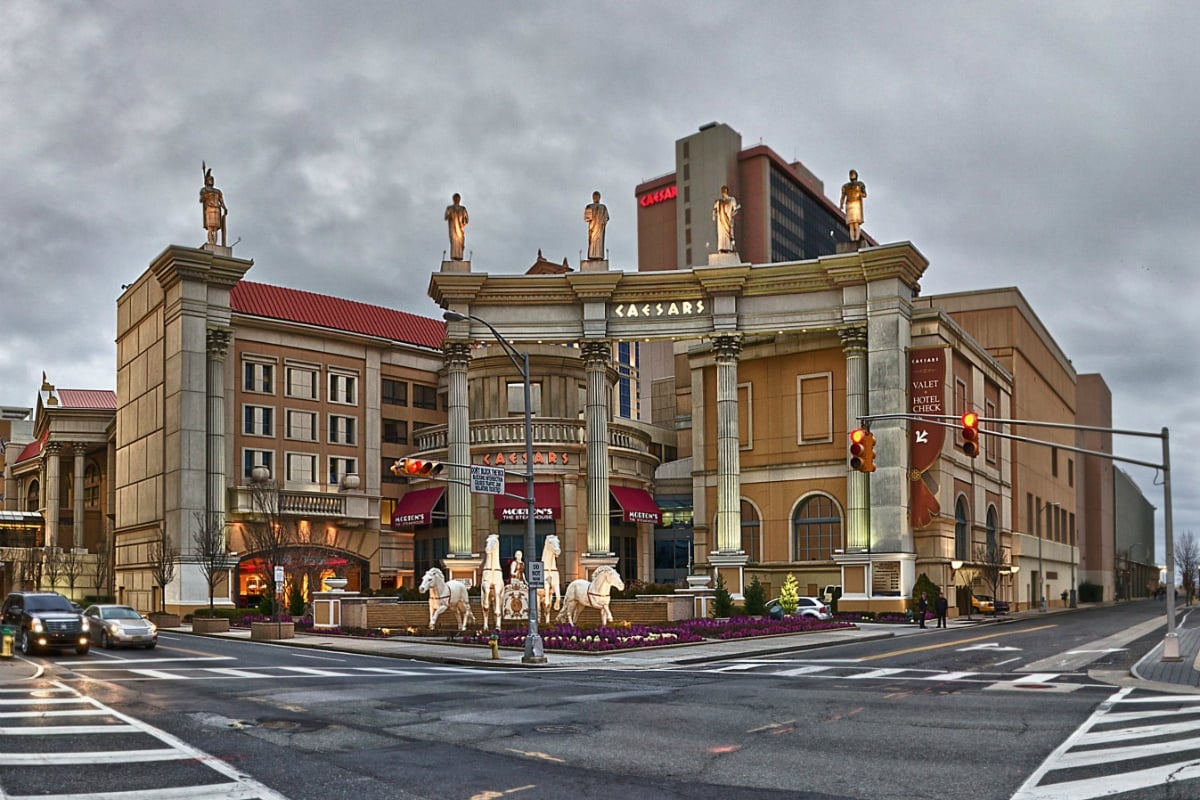 Last month, the state gaming regulator allowed Eldorado Resorts and Caesars Entertainment to merge. The $17.3 billion unification — the combined group retaining the Caesars Entertainment name — created the largest casino company in the United States.
New Jersey gaming commissioners raised numerous financial concerns before granting approval — concerns that were only heightened by the coronavirus pandemic. They ultimately gave their blessing, but mandated that the new Caesars show its commitment to Atlantic City by requiring major upgrades to its resorts.
No Longer Shunned
During the former Caesars Entertainment's fiscal difficulties, which led to its bankruptcy in 2015, the company invested little in Atlantic City, and instead focused on Las Vegas. Bally's — required to be sold in part of the CCC's approval — became a dated, run-down Boardwalk eyesore.
Bally's fetched just $25 million, with Twin River Worldwide Holdings as the buyer.
The old Caesars went through a very tough period where they had a hard time investing in, honestly, all of their assets," Caesars Entertainment CFO Bret Yunker explained to the Press of Atlantic City. "Once they got out of bankruptcy, they really were focused on Vegas and a handful of targeted regional markets. Atlantic City got the short end of the stick."
The state is making sure that doesn't happen again. Caesars told the New Jersey Division of Gaming Enforcement that it will spend $160 million on room renovations, $31 million for new gaming equipment, $16 million on restaurant upgrades, and $5 million on pool enhancements. The company says additional investments will be announced to reach the $400 million threshold.
"We know that Atlantic City and New Jersey have had some difficulties with a lack of investment from Caesars, and we understand why the conditions are there. We are absolutely committed to agreeing to the requirement," declared Caesars Entertainment CEO Tom Reeg.
Assuming the Bally's sale goes through, the new Caesars will operate three casinos: Caesars, Harrah's, and Tropicana.
Energizing Atlantic City
Caesars has 36 months to spend $400 million in Atlantic City. The capital improvements, one analyst says, will play a key role in the town's post-coronavirus recovery.
"Investment in the property definitely leads to customers wanting to come visit the property to see what's new," Jane Bokunewicz, coordinator of the Lloyd D. Levenson Institute of Gaming, Hospitality & Tourism at Stockton University, told The Press. "Depending on how creative they get with their investments, it could be something spectacular that would attract people to the market."
Compared with 2019, Atlantic City's nine casinos have won $767 million fewer gaming dollars this year through June. The properties were closed on state orders from mid-March until early July.
Similar Guides On This Topic