Bwin.party Fined by DGE Over Party Poker Founders Share Divestiture Violation
Posted on: October 21, 2015, 12:58h.
Last updated on: October 21, 2015, 12:58h.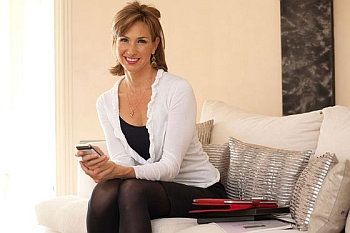 The New Jersey Division of Gaming Enforcement (DGE) announced this week it has issued a financial penalty to bwin.party, along with three land-based casinos, for a violation of its rules.
Bwin.party was issued a $10,000 fine for "violating the terms of a Divestiture Agreement" it had made with New Jersey when it applied for a license in 2013.
As a condition of licensing, the DGE requested that two major shareholders of bwin.party, Ruth Parasol DeLeon and James Russell DeLeon, should be divested of their ownership of the company.
The husband and wife, who were at the time in the process of divorcing, were two of the founders of Party Poker, and the agreement was designed to sever all links to Party Poker, which offered online poker to Americans before UIGEA in 2006.
Each held a 7.16 percent stake in bwin.party.
The couple's shares were placed into separate trusts to be divested over a period of 36 months beginning on the day bwin.party received its license from the DGE.
Violation of Terms
But in June of this year, the remaining 50 million of the shares in trust were sold off early at the discounted price of 93p a share, with the pair collecting $46 million for their collective 6 percent stake in the company.
"The division filed a complaint against Bwin alleging a violation of the terms of the Divestiture Agreement for failing to provide notification to the division, which could increase the duration of the disposal period and have the unintended consequences of affecting the independence of the trustees in the performance of their duties," wrote DGE Director David Rebuck.
Bwin.party is not the first online gambling company to be penalized by the DGE.
In November 2014 Caesars Interactive Entertainment was fined $10,000 after it emerged that the company had inadvertently sent promotional material to gamblers who had self-excluded from its games.
Caesars claimed this had been due to a glitch in its system and self-reported the incident to the DGE.
Borgata, Taj and Resorts Reprimanded
Meanwhile, bwin.party's land-based affiliate in New Jersey, the Borgata, was also censured this week.
The casino was told it must forfeit over $3,700 it confiscated from gamblers who were unable to prove that they were at least 21-years-old.
The fine represents sums that were withheld from 55 gamblers, during a period between 2012 and 2013, who could not provide adequate identification.
The Trump Taj Mahal was ordered to forfeit over $16,000 seized from three gamblers who had self-excluded, while Resorts was fined $3,000 for cashier protocol violations.
The penalties and forfeitures will go into a state fund for programs to assist senior citizens and the disabled.