Powerball Jackpot Climbs to US Lottery Record of $1.9B, Players Crash Site
Posted on: November 6, 2022, 10:22h.
Last updated on: November 9, 2022, 02:49h.
Powerball has done it again. For the 40th drawing in a row, no ticket matched the five white balls and lone red Powerball to win the jackpot. The $1.6 billion jackpot rolls over for the interstate lottery game's drawing on Monday, November 7, where the estimated 30-year annuitized jackpot will be a record $1.9 billion.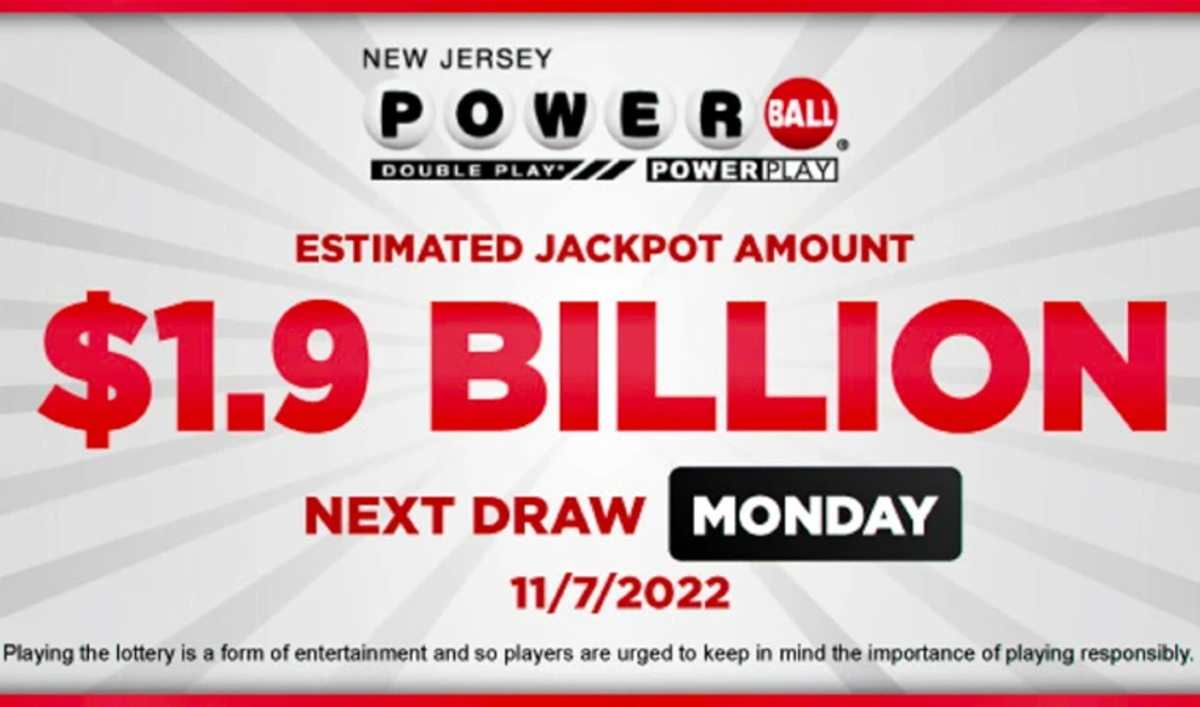 The largest lottery prize ever won in US history came by way of Powerball in January 2016, with a $1.586 billion pool. Three lucky winners split the pot. US history's largest single lottery win occurred in October 2018, when a Mega Millions player in South Carolina claimed a $1.537 billion jackpot.
Tomorrow's drawing will be the first time in the history of the United States that a lottery offers a prize north of $1.6 billion. And with Powerball hysteria in full effect, lottery officials expect heightened sales to push the Monday jackpot to approximately $1.9 billion.
The $1.9 billion jackpot is the full value of the cash pool, should it be allowed to accumulate interest through Treasury bonds over the life of the 30-year annuity. The current Powerball jackpot is worth about $929.1 million cash.
Though no one won the jackpot last night, 14 tickets matched the five white balls, but not the Powerball, to win the game's second-best prize of $1 million each. One of those tickets purchased the $1 add-on Power Play to double their prize to $2 million.
Another 227 tickets matched four white balls and the red Powerball for $50,000 each. Of those tickets, 51 had the Power Play to triple their prize to $150,000 each.
The Power Play multiplier last night was 3x. But the $1 million prize is limited to being doubled through the Power Play. Last night's winning numbers were 28-45-53-56-69 and red Powerball 20.
Someone Has to Win
Forty consecutive drawings with hundreds of millions of tickets sold, but not a single ticket has matched the six winning numbers for the jackpot. And while the likelihood of the Powerball jackpot tomorrow night being won are a bit better than previous drawings because higher sales should equate to more unique number combinations being covered for the draw, each ticket's odds remain constant at just one in 292.2 million.
But, at some point, someone will overcome the seemingly insurmountable odds to win the historic jackpot. But if it doesn't happen tomorrow, the game will move past the $2 billion mark to mark another first.
The $1.9 billion jackpot's one-time cash option of $929.1 million is before federal and possibly state taxes. The Powerball winner would be subject to a federal tax of 37%. Most states also tax lottery wins as personal income.
The average rate in the 36 states that do tax lottery wins is 5.8%. The other 14 states do not tax lottery wins.
Website Down
The Powerball website has been overloaded in recent days with increased traffic. The website remained offline this morning, with only an informational landing page displaying last night's winning numbers.
Players living in one of the eight states that allow Powerball sales online must go through their state lottery's website to purchase their tickets. Players in Illinois, Michigan, Georgia, Kentucky, Pennsylvania, North Dakota, North Carolina, and New Hampshire are afforded the convenience of buying a Powerball ticket online.
Latest Casino Stocks:
Retrieving stocks data...
Retrieving stocks data...
Retrieving stocks data...
Retrieving stocks data...
Retrieving stocks data...