Bloomberry Resorts Up 50 Percent from Philippines Chinese Tourism Boom, Visitors Undeterred by Manila Casino Tragedy
Posted on: August 11, 2017, 10:16h.
Last updated on: August 11, 2017, 11:11h.
In Manila, Enrique Razon Jr.'s Bloomberry Resorts has reported record profits in the first half of the year, thanks in large part to a Chinese tourism boom in the Philippines.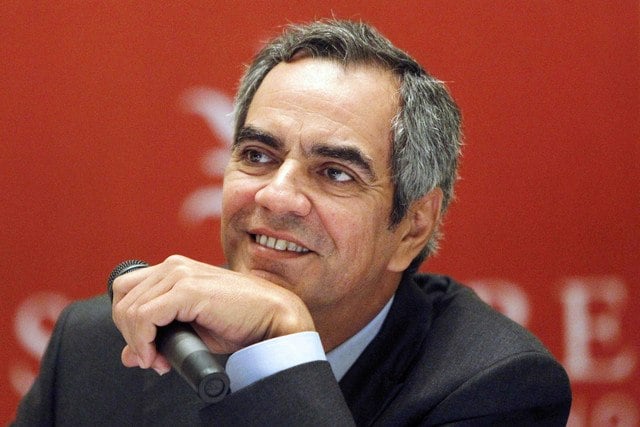 The company, which owns the Solaire Resort in Entertainment City, Metro Manila, saw net income rocket by 47 percent to $38.62 million in Q2 alone. In a filing to the Philippine Stock Exchange, Bloomberry said Solaire had attained an all-time high in slots and electronic gaming revenues, as well as a record yield for VIP and mass table segments. Consolidated gross gaming revenue (GGR) rose by 14 percent to $240 million in Q2, also a new high.
The Philippine gaming sector is in robust health, although new, stricter anti-money laundering directives, brought in following the wake of the Fed Bank heist, are likely to have some effect on its VIP revenues moving forward. Nevertheless, Razon, Bloomberry's CEO and chairman, was upbeat this week.
"We are gratified to see the continuing results of our efforts to level up Solaire's game. There will be no let-up in these efforts. We are on track, and we will continue to focus on surpassing our previous achievements," Razon said.
Resorts World Rampage
Bloomberry's performance came despite potentially adverse conditions, such as increased competition from the Okada Manila, which opened in December 2016, and the massacre at Resorts World Manila earlier in the summer, which could have impacted tourism dramatically.
On June 2, gunman Jesse Carlos entered Resorts World brandishing an M-4 rifle and carrying three liters of gasoline, which he poured on gaming tables. The deranged man proceeded set fire to the tables, and the ensuing toxic fumes from smoke caused the death of 38 people, who were trapped inside. Carlos later shot himself in nearby Maxim's hotel, after setting fire to the room.
Korean Tensions
But the tourists kept coming. At the heart of the boom are Philippine President Rodrigo Duterte's efforts to mend his country's previously strained relationship with Beijing. As US diplomatic relations soured following Duterte's rise to power, he's sought to put aside differences with China over disputed territories in the South China Sea and cozy up to the regional superpower.
Tourism from the Chinese mainland rose 25 percent in the first two months of 2017 and their visitors now account for around 14 percent of all travellers to the country.
Simultaneously, however, simmering geopolitical tensions emanating from China over the deployment of a US anti-missile system in South Korean territories have resulted fewer Chinese tourists to Jeju Island and Bloomberry's second major property, Jeju Sun.
But Bloombery execs noted that, despite the decline in tourism to the resort island, losses from the new project were also lessened.
Bloomberry hosted the initial phase opening of Jeju Sun in April and will continue development of the resort next year.