Biggest European and UK Crimes of 2015
Posted on: January 1, 2016, 01:00h.
Last updated on: December 16, 2015, 02:44h.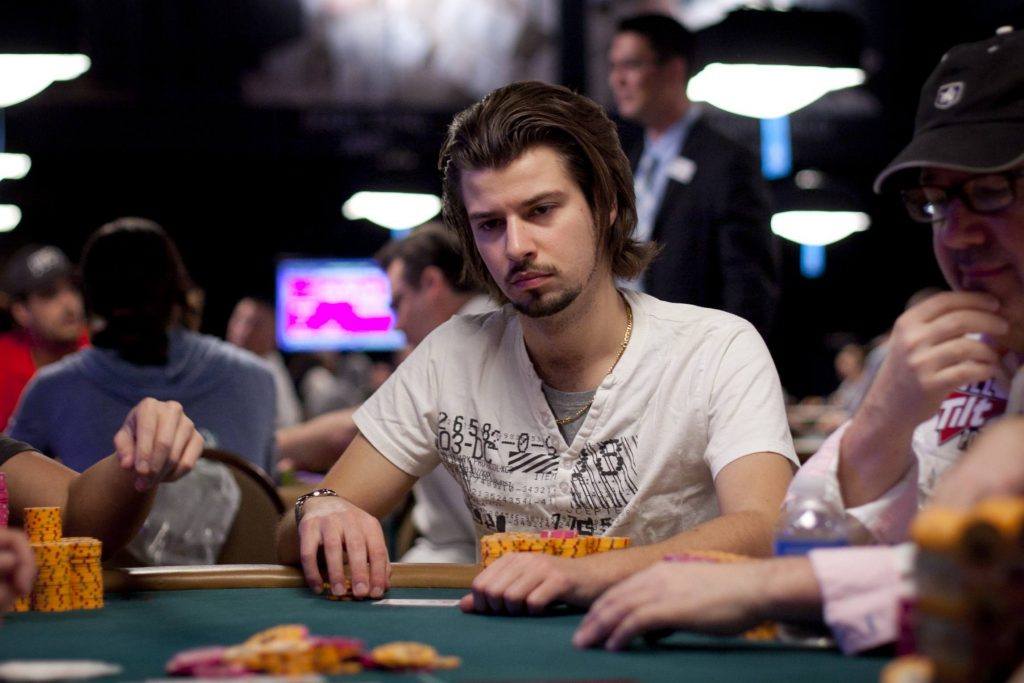 From French playboys to teenage bedroom cyber-attackers, and from online poker cheats to the Ndrangheta Mafia, here's a whirlwind tour of the gambling world's seedy underbelly.
"Dooshy" Behavior
One-time poster boy for 888poker Darren Woods received the dubious honor this year of being the first person to be prosecuted in the UK for cheating at poker.
WSOP bracelet winner Woods was handed a 15-month prison sentence for fraud, having cheated a number of high-stakes PLO players out of hundreds of thousands of dollars and claimed bogus affiliate commission from his former sponsors, 888poker.
Woods was outed on the twoplustwo forums by players who suspected him of colluding against them, using the name "Dooshcom," with another account, "Benaremail." It seems likely that Woods was also behind the Benaremail account, as the court heard that he regularly used other people's identities in order to play as several people at a time.
Woods was ordered to repay £1 million to those he had defrauded or face an additional six years in prison.
Going to the Dogs
Another first in the field of UK criminal law occurred when Wimbledon greyhound trainer Chris Mosdall was successfully prosecuted for race-fixing by the UK Gambling Commission.
Mosdall had been secretly taped by undercover BBC journalists bragging that he regularly drugged greyhounds in order to fix matches and that he was "the biggest crook in Wimbledon."
Mosdall, who admitted having employed his despicable tactics for the last ten years, was imprisoned for four and a half months.
It's a legal groundbreaker because it's the first time that such as case has been brought by the Gambling Commission, and it's believed that this will widen the scope of criminal proceedings against race and match-fixers.
Teenage Kicks
The online gambling industry has fallen prey to distributed denial of service (DDoS) attackers since the early days of its existence; however, reports throughout 2015 suggested they are on the rise.
These cyberattacks flood the bandwidth of an internet site with thousands of simultaneous requests, overloading the servers and rendering it inoperative. They often come with a ransom note demanding payment to restore normal service.
So, when one such attacker stood in the dock in a court in Nottingham, UK, this year, we were surprised to witness not a member of the Russian Mafia or a shadowy Asian gambling syndicate, but a 19-year-old boy who lived with his mother and wept as the judge scolded him that he should "get out more."
Max Whitehouse, who was charged with causing £18,000 to an online gambling website, was spared prison by the judge who accused him of showing "staggering naivety" by his actions and suggested he "take up rugby or something."       
Diplomatic Stink
Meanwhile, there was scandal in France when it emerged that Thomas Fabius, the enfant terrible son of French foreign minister Laurent Fabius, was wanted in Vegas for passing $3.5 million in bad checks.
Fabius, who has a history of bad behavior, is accused of writing the checks at three casinos on the Vegas Strip in 2011, in order to feed a high stakes and highly unsuccessful gambling spree, although the news only came to light in November this year.
The young playboy is becoming an increasing embarrassment to his serious, statesmanlike father and the news that Fabius Jr. would be arrested and charged with fraud if he revisited the US prompted calls for Fabius Senoir's resignation.
Embarrassment for Malta
Malta, Europe's online gaming hub, was severely embarrassed in July when it was forced to suspend the licenses of several operators following the break-up of an organized crime gambling syndicate by Italian police.
Police arrested over 50 people following a massive investigation that targeted 1,500 betting shops and 82 online gambling sites, demolishing a vast gambling empire that was allegedly being run by the 'Ndrangheta Calabrian organized crime syndicate. Assets worth €2 billion ($2.2 billion) were seized during the operation.
Six Malta-based companies were targeted and accused of laundering large sums of dirty money for the syndicate.
Malta, which is considered one of the most respected online gambling jurisdictions in the world, was forced to answer some awkward questions about the apparent lack of due diligence of its licensing regime.