Bally's Previous Rhode Island iGaming Revenue Forecast Could Fall $50M Short
Posted on: June 6, 2023, 02:34h.
Last updated on: June 6, 2023, 02:55h.
A recent Rhode Island Department of Revenue report shows that revenue from legalized iGaming could be $50M less than previously expected, according to a new financial report.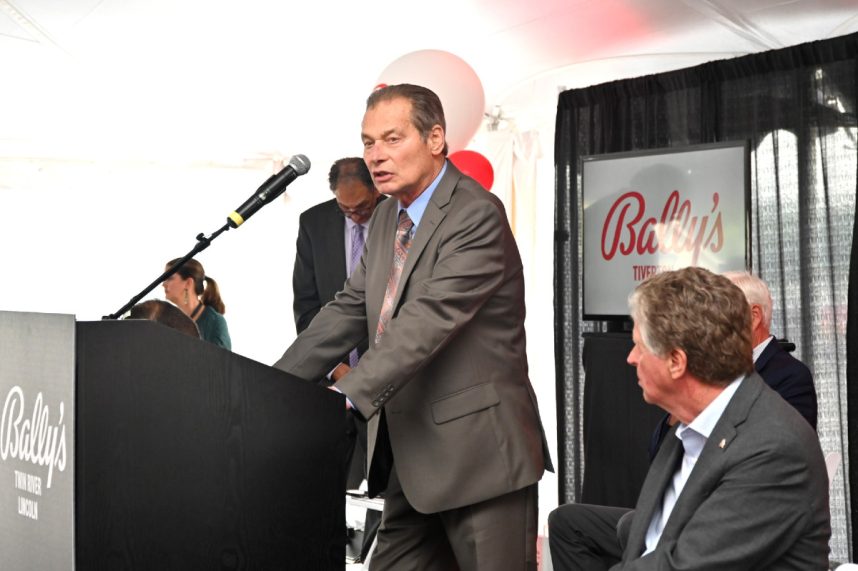 The estimate is the latest from consulting firm Christiansen Capital Advisors, LLC. The firm complied 12 months of gross iGaming revenue and compared data from the six states where iGaming is currently live. The firm estimates that Rhode Island could earn $162.6 million in the first five years of operations.
That figure is short of the $210 million Bally's says iGaming would bring to the state. Bally's is the casino pushing the legislation and would operate online games through the International Game Technology (IGT) platform regulated by the Rhode Island Lottery if the legislation is approved.
Connecticut, Delaware, Michigan, New Jersey, Pennsylvania, and West Virginia generated $5.6 billion for the year ended March 31, 2023, according to the report.
Proposed iGaming Bill
Currently, iGaming is illegal in Rhode Island, but its legalization has been a top priority for Senate President Dominick Ruggerio (D-Providence). Ruggerio is the lead sponsor of SB 948, which was approved by the governor last month. The bill would legalize iGaming in the state on Jan. 1, 2024.
Under the proposed bill, online casino slots and table games would be authorized by statute, and Bally's would offer games through the IGT platform, which operates in brick-and-mortar casinos in the state. The Rhode Island Lottery would operate as the chief regulator. This process is similar to online sports betting in the state.
iGaming includes the operation of casino-style games, such as slots and table games, offered via digital platforms through players' own devices.
Rhode Island legalized retail sports betting in May 2018.
iGaming Opposition
The bill faces significant opposition, including from the Rhode Island Lottery. Lottery Director Mark Furcolo called the proposed bill "likely unconstitutional," according to reports from the Providence Journal.
While the Rhode Island Lottery believes there is a legislative path for authorizing iGaming and is supportive of iGaming, it is (our) position that the bill as drafted is likely unconstitutional and must be revised to conform with the authorization under the 2012 and 2016 Voter Referendums related to casino gaming," Furcolo said according to the Providence Journal.
There has also been opposition within the house itself, much of it focusing on iGaming's impact on young people.
Rep. Gregory Costantino (D-Lincoln) voiced concerns last month about the impact on high school students. This demographic is the most vulnerable to gambling addiction and credit card debt, he said. Constantino has called for online gambling to be restricted to players 21 and older. However, as Bally's vice president of government relations has said, online sports betting and iLottery games are available in the state to anyone over 18.
Several other current and former lawmakers have also called for raising the iGaming age. John Tassoni Jr., a former state senator who now heads the Substance Use and Mental Health Leadership Council of Rhode Island has called for Bally's to increase its contribution to programs for gambling addiction treatment. He says extra funds should be used for education and prevention.
Many States Hesitant to Bet on iGaming
Illinois is considering two versions of an Internet Gaming Act while Maine has pushed its online casino legislation to 2024. New York, New Hampshire, and Indiana are among the states that considered iGaming legislation, but that won't add iGaming this year.
In its 2023 State of the States report, the American Gaming Association (AGA) says iGaming grossed $1.48 billion in the first quarter of 2023, which marks a 22.7% increase in year-over-year revenue from 2022.
The amount of tax revenue for each state depends on its own laws. For Rhode Island, the cut would be 41% for the overall iGaming revenue generated by its potential operator, Bally's Corp.