Bally's Atlantic City Sued by Decorated Paralympian on Valet Discrimination Claim
Posted on: January 13, 2023, 10:32h.
Last updated on: January 13, 2023, 12:00h.
Bally's Atlantic City has been named in a lawsuit filed by a decorated Paralympian, who claims he was discriminated against by the casino's valet staff on two separate occasions.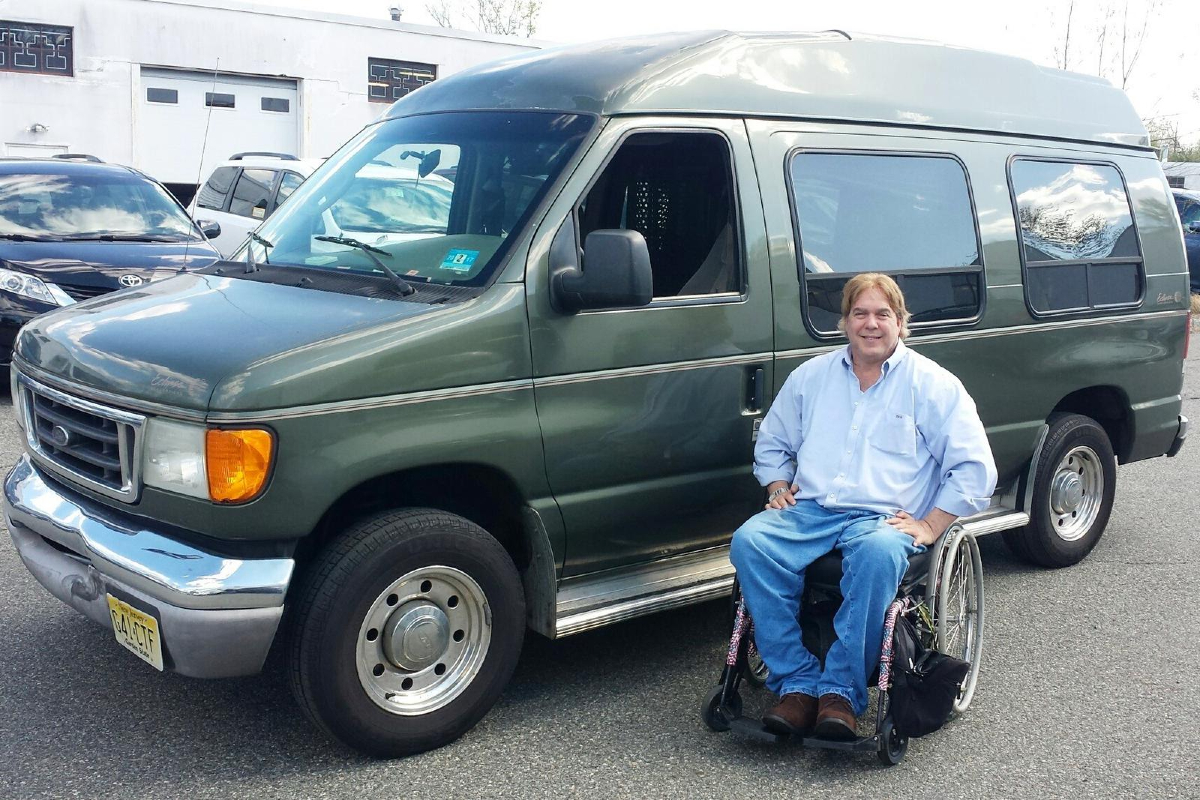 Douglas Heir's life was forever changed on Father's Day in 1978 when he was working as a lifeguard at a New Jersey pool. Heir, 18 at the time, dove into the pool to assist a child seemingly in need but struck his head on the bottom of the pool breaking his neck. The incident left Heir paralyzed from the head down and confined to a wheelchair.
It was later determined that the child Heir tried to save was only joking around and wasn't drowning. Heir didn't let the tragic event permanently disable his life outlook, as he went on to accomplish big things in sports and business.
Heir became one of the world's greatest wheelchair athletes ever. He's won more than 300 Paralympic gold medals, appeared on numerous Team USA squads, and even appeared on a Wheaties cereal box.
Professionally, Heir became an attorney specializing in injury law. He's the president of the National Spinal Cord Injury Association and a motivational speaker. He's also known to fancy a trip to Atlantic City. But his recent visits haven't gone as expected.
Unruly Valet
In his legal complaint with Bally's Atlantic City named as the defendant, attorneys representing Heir allege that the casino was unaccommodating to their client's vehicle. Heir uses a conversion van to accommodate his disability.
Heir claims that the valet team at Bally's refused to park his vehicle during two visits.
The first incident allegedly occurred on July 31 when Heir says he was told that the valet does not park "oversized vehicles." Heir claims he then drove to Caesars Palace next door where the valet had no issue parking the van.
Heir claims he tried to patronize Bally's again during a trip the following month but was once again turned away. A similar encounter ensued. But this time Heir's entourage filmed the incident on their cell phone.
Heir asks the valet to speak with a manager after being told they cannot park the vehicle.
"He's going to tell you the same thing, just like how he told you last time," the valet can allegedly be heard responding in the video.
Heir is seeking compensatory and punitive damages. He told the Press of Atlantic City in a statement provided by his attorneys that he hesitated in bringing the lawsuit against Bally's.
I was nervous about publicly filing this complaint, only because in my past all of the media attention I have received has been about winning gold medals or making some type of achievement, as well as the positive messages that I have always shared to the disabled and general population," Heir explained. "However, I felt I had to come forward to show companies like Bally's that discriminating against people with disabilities is wrong and is against the law."
Bally's GM Mike Monty issued the following statement: 
"We welcome and value all of our customers, including those with disabilities. We do not tolerate discrimination of any kind and are taking these allegations seriously as we seek to gather all the facts."
Accessibility a Legal Requirement
The Americans with Disabilities Act (ADA) is a federal law that requires any business that offers parking to also provide accessible parking for people with disabilities. It's why handicapped spaces are in nearly all public parking lots across the nation.
But when it comes to valet parking, the law becomes a bit complicated. The Northeast ADA Center, a nonprofit that works to educate and empower ADA stakeholders in New York and New Jersey, says on its website that "valet parking causes uncertainty about regulations."
Valet parking does provide excellent accessibility. However, valet parking is not sufficient for accessibility, and that's for two reasons," the Northeast ADA Center said.
"The first is because valet parking isn't necessarily available at all times when a parking facility is open. The second is because a vehicle that is customized for a person with a disability may be difficult for others to use. Facilities that provide valet parking must also provide accessible parking spaces, as well as an accessible passenger loading zone," the center added.