Australia Takes on Interactive Gambling Act, Saying Online Laws Need Clarification
Posted on: September 3, 2015, 03:08h.
Last updated on: September 3, 2015, 03:13h.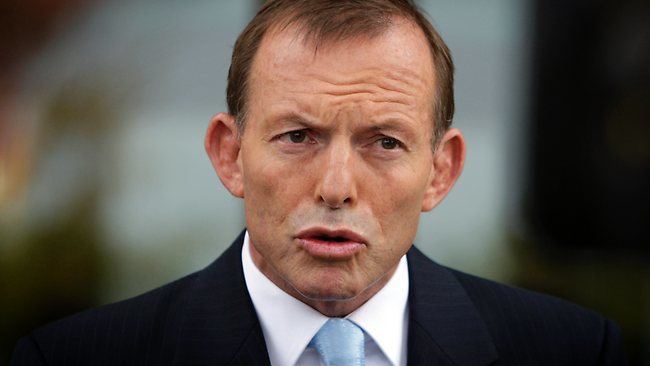 Australia's online gambling market has been governed for the past 14 years by the Interactive Gambling Act, a piece of legislation passed in 2001.
It's a law that has left much about the status of Internet gaming in the country unclear, and one that has seemed increasingly outdated in recent years, a situation that has finally led to calls for a review of the law.
According to reports from Australian media, Social Services Minister Scott Morrison will lead a governmental review of the Interactive Gaming Act, likely with an eye to tighten regulations on the online gambling industry.
That would be in line with a pledge by Prime Minister Tony Abbott, who promised before his election to crack down on Internet betting.
Review to Examine All Aspects of Online Gaming Law
The re-examination is expected to look at a number of different aspects of the gambling industry, from how offshore sites operating illegally in the country impact the industry economically to how regulation can be improved and what should be done about gambling ads on television.
On that last issue, there has been some speculation that the Abbott government might consider an outright ban on those spots during sporting events. Such a move would be strongly opposed by networks that cover sports, of course, such as rugby and Australian rules football, which rely heavily on such advertising, as well as the bookmakers themselves.
However, Morrison has said that it is far too early to speculate on what the review might find, or what recommendations will be made as a result.
"People are reacting to something that hasn't even been announced," Morrison told The Australian. "The government has no preconceived ideas in this area. We undertook to look at it, and we will engage in good faith."
Among those applauding the decision to undertake the review is Nick Xenophon, the independent senator from South Australia. Xenophon has already begun to draft potential amendments to the Interactive Gambling Act that would ban in-play betting, among other changes.
"This review gives us an opportunity to take stock of the explosion of online gambling, including illegal overseas gambling, and the pernicious impact that online betting has had on sporting culture," Xenophon said.
In-Play Betting Regulations Controversial
The issue of in-play betting is one of the prime examples of how the aging online gambling laws of Australia need to be updated to clarify what is allowed in the country. Currently, in-play bets (those made during a game in progress) are allowed, but can only be placed by telephone, not online.
However, companies such as William Hill have tried to get around this in recent months by using a "click to call" system. Their argument is that as long as a call is in progress and a microphone is on while a bet is being confirmed, the phone requirements are met, allowing players to make in-play bets from their smartphones or computers.
The Australian Wagering Council has agreed that laws regarding in-play betting should be modernized. But rather than a ban, they say, there should be no distinction between phone and Internet wagering.
"The IGA should be amended to clarify that in-play wagering on sporting events will continue to be permitted, and on a platform-neutral basis, but restricted to the circumstances in which bet types are authorized by the relevant state/territory regulator and the relevant national sports controlling body," said a spokesperson for the council.
For many operators, however, the biggest issue that must be addressed is the ability of unregulated, offshore websites to operate in Australia.
"The rise of unlicensed offshore betting in Australian racing and sport needs to be addressed," Tabcorp said in a statement. "Unlicensed offshore operators are not regulated to Australian standards and that poses risks to consumers and the integrity of sport and racing."