Atlantic City Once Again Important Talking Point for Democratic Nominee Hillary Clinton
Posted on: July 29, 2016, 08:21h.
Last updated on: July 29, 2016, 08:28h.
Atlantic City is a 17-square-mile beachfront resort town home to less than 40,000 residents, but it's quickly becoming a key talking point in the 2016 presidential election. Exactly one week after Donald Trump accepted the Republican Party's nomination for president, Hillary Clinton did the same with the Democrats.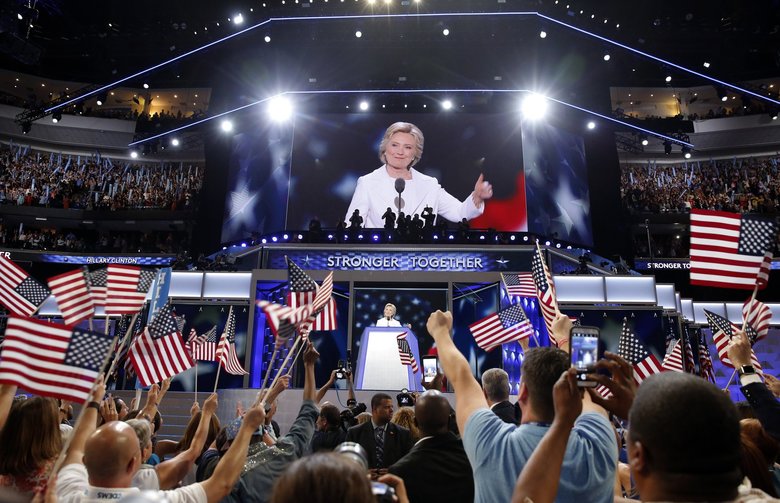 Trump built up his business background during his acceptance. Last night, Clinton tried to tear it down.
"In Atlantic City, 60 miles from here, you'll find contractors and small businesses who lost everything because Donald Trump refused to pay his bills," Clinton told the Democratic National Convention in Philadelphia. "People who did the work and needed the money, and didn't get it, not because he couldn't pay them, but because he wouldn't pay them."
Trump wasted no time in responding to Clinton's assertions.
"Crooked Hillary Clinton mentioned me 22 times in her very long and very boring speech," Trump tweeted. "Many of her statements were lies and fabrications!"
Focused on Atlantic City
It's no secret that Trump's 25-year career running casinos in Atlantic City comes with a bit of tarnish. As Casino.org reported earlier this week, Trump never personally filed for bankruptcy but businesses he owned did four times in the east coast gambling epicenter.
While Clinton and Trump opponents are trying to make the case that filing for bankruptcy is an easy way to avoid paying bills, the GOP candidate said that isn't the case during a debate last August.
"I have used the laws of this country just like the greatest people that you read about every day in business . . . These lenders are not babies. They are killers. These are not the nice sweet little people you think," Trump said.
Clinton disagreed last night.
"That sales pitch he's making to be your president? Put your faith in him, and you'll win big? That's the same sales pitch he made to all those small businesses. Then Trump walked away, and left working people holding the bag."
Heads-Up Showdown
With the primary process officially over and Donald Trump and Hillary Clinton America's final two major party candidates, the 2016 presidential election is now a one-on-one matchup. Though some Bernie Sanders supporters and even disgruntled Republicans might support a third-party candidate, the reality is of course that Trump or Clinton will be the next president of the United States.
Clinton is expected to see a bump in the polls following the DNC.
According to Real Clear Politics (RCP), Trump currently holds a slight edge over Clinton in the national polls. The RCP General Election Average lists Trump at 45.6 to Clinton at 44.7.
The candidates will crisscross the nation over the next two months and try to win over the coveted independent voter. The first presidential debate between the two won't take place until September 26 when Trump and Clinton meet on Long Island at Hofstra University.
The majority of American voters have likely already made up their mind, but they'll have plenty of time to ponder their presidential pick.
Latest Casino Stocks:
Retrieving stocks data...
Retrieving stocks data...
Retrieving stocks data...
Retrieving stocks data...
Retrieving stocks data...