Atlantic City Casinos Desperately Need Guests, But One Boardwalk Property Has 400 Rooms Booked Thanks to Students
Posted on: July 27, 2020, 08:25h.
Last updated on: July 27, 2020, 01:06h.
Atlantic City has become nearly a ghost town because of the COVID-19 pandemic. But one Boardwalk property has managed to book 400 rooms throughout the fall and spring of 2021 by converting their casino into student housing.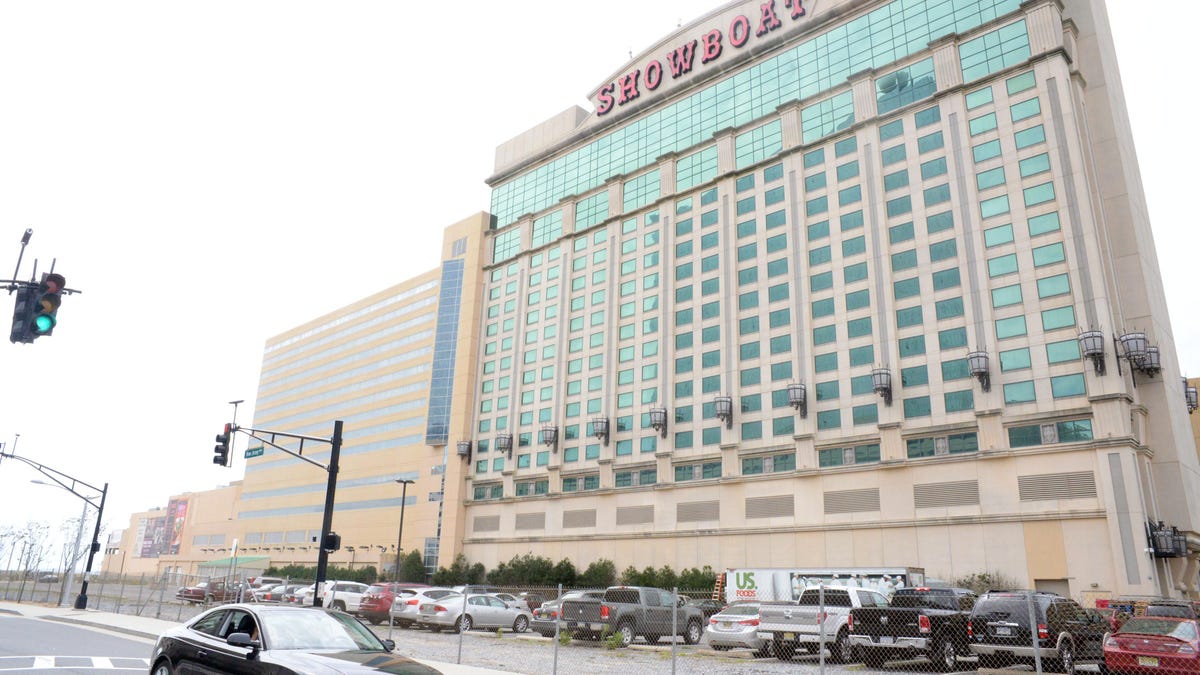 Stockton University and Showboat Atlantic City are finalizing a deal to use the former casino resort for student housing during the fall and spring semesters. The school says it needs additional housing to comply with COVID-19 regulations that reduce the number of students permitted to live in current on-campus dormitories.
Stockton promises to provide housing to all students who request it," said Steven Radwanski, executive director of residential life. "This agreement ensures that we will have sufficient housing based on current demand."
The Stockton campus in Atlantic City is located at Albany and Atlantic avenues, which is roughly two miles south of the Showboat.
The Showboat opened in 1987 with a 60,000-square-foot casino floor and 60-lane bowling alley. The resort underwent a major renovation in 1995 to transform the property into a Mardi Gras theme.
Harrah's Entertainment, which later became Caesars Entertainment, acquired the Showboat in 1998 from Showboat Inc. for $1.15 billion. Though it remained profitable, Caesars shuttered the resort in 2016 to reduce competition with the company's three other Atlantic City casinos — Caesars, Bally's, and Harrah's.
Student Discount 
Stockton is booking 300 single rooms and 100 double rooms at the Showboat. The per-semester rates will respectively be $4,500 and $3,800 per student.
The fall semester is set to commence in early September, with students moving in on Friday, September 4. The semester runs through December 18. That means the $4,500 rate for a single occupancy comes to about $43 per night.
Travelers looking to spend a weekend in Atlantic City who might not wish to hear the ringing slot machines upon entry will need to fork over much more money to stay at the Showboat.
A standard room for a two-night stay for Friday-Sunday in October is going for $164 a night. With taxes and a daily $15 resort fee, the total price comes to $404.69.
Stockton students will access their rooms via a private elevator bank. Students will have 250 dedicated parking spaces and have access to the resort's amenities, plus a fitness center.
A Showboat rep said the students will bring "exciting energy to the north side of the Boardwalk."
Travelers Needed
Atlantic City's nine casinos were forced to close March 16. They began reopening July 2.
For the quarter ending March 31, 2020, the nine casinos reported a hotel occupancy rate of 68.1 percent. That rate was 72.6 percent during the same three-month period in the prior year.
Caesars was booked the most, the Boardwalk casino reporting a 78 percent occupancy rate on an average nightly rate of $111. Borgata commanded the highest rate at $176, with its occupancy rate at 71 percent.
With casinos shuttered, occupancy rates dropped to zero percent in April, May, and June. Revenue and profits naturally plunged as a result.
Similar Guides On This Topic