Atlantic City Casino Revenue Climbs Almost Five Percent in November
Posted on: December 14, 2017, 03:00h.
Last updated on: December 14, 2017, 01:09h.
The seven remaining Atlantic City casinos collectively won $206.4 million in November, which is a 4.6 percent gain on the same month in 2016 when the then-eight gaming floors took in $197.2 million.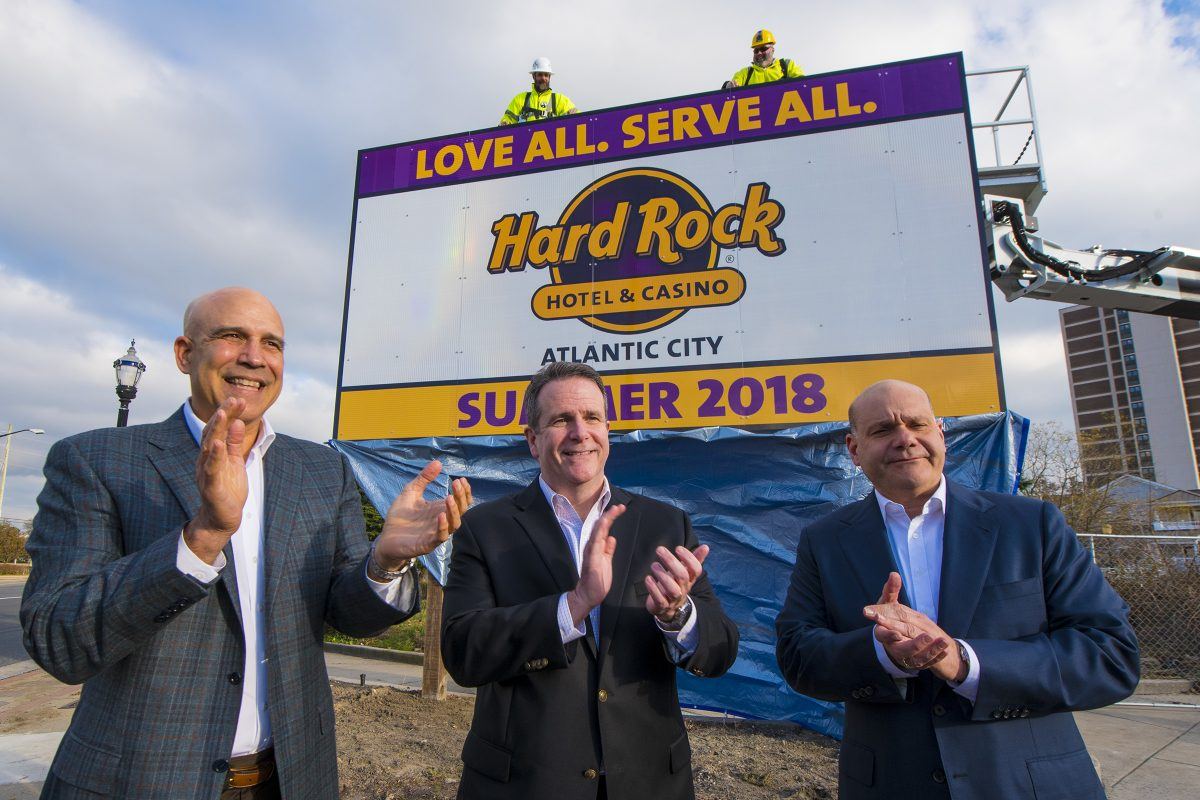 A strong performance at the tables helped fuel land-based wins, as table games jumped 7.6 percent to almost $54 million. And online operations yet again played a significant role, with internet casinos surging 20 percent to $20.6 million.
Year to date, Atlantic City casinos have won $2.45 billion, a 2.4 percent gain on last year. 2017 will mark Atlantic City's second consecutive annual growth. That follows nine years of declines between 2007 and 2015.
The beachfront gambling town still has a ways to go if it wants to return to its glory days. Atlantic City's all-time gaming win high came in 2006 when it netted $5.2 billion. But approaching two full years heading in the right direction, and the revenue report affirms that Atlantic City is emerging from its most difficult financial period since gaming was legalized in 1976.
"This isn't just luck. Business is building," outgoing New Jersey Casino Control Commission (CCC) Chairman Matthew Levinson said last month.
Levinson will be replaced later this month by James Plousis, who has overseen the New Jersey Parole Board for the past seven years. Levinson's father, Atlantic County Executive Dennis Levinson, took blame for his son's ousting, saying his dispute with Governor Chris Christie (R) over the state's PILOT program for Atlantic City casinos prompted the governor to remove Matthew from the CCC.
Winners and Losers
Five of the seven casinos posted gains in November. The biggest percentage winner was Resorts, which saw its win blossom by 19 percent from $12.6 million in November 2016 to $15 million last month.
Borgata once again generated the largest win, with its land-based earnings eclipsing the $60 million mark (+5.3 percent).
The second richest gaming floor was also the month's biggest loser. Harrah's reported $28.4 million in earnings, but that represents a 7.6 percent drop. Bally's also saw wins decline, with the Boardwalk property down about five percent.
If You Build It, Will They Come?
Five casinos in Atlantic City closed between 2014 and 2016, in what many gaming analysts believed to be a "right-sizing" of the market. With casinos now in neighboring states of Pennsylvania, Maryland, New York, and Delaware, the thought is that Atlantic City can no longer support more than a dozen casinos as it once did.
Whether it can support eight or nine casinos will soon be tested.
Hard Rock is planning to reopen the shuttered Trump Taj Mahal sometime next summer as a rock 'n' roll-themed casino resort. And if rumors are true, the closed Revel could also be looking at a 2018 opening.
Combined, the two resorts would bring about 3,400 hotel rooms back online. Before either opens, the US Supreme Court is expected to reveal its verdict on the current federal sports betting ban.
New Jersey made its case earlier this month that the Professional and Amateur Sports Protection Act (PASPA) violates the US Constitution. Should the high court agree, sportsbooks could be coming to Atlantic City in 2018.
Similar Guides On This Topic