As New Hampshire Ushers in Sports Betting, Questions About Allowing Teenagers to Participate Linger
Posted on: January 2, 2020, 09:35h.
Last updated on: January 3, 2020, 09:22h.
On Monday, when Gov. Chris Sununu placed the first bet, New Hampshire became the 14th state to roll out sports betting in the country. However, the Granite State also became just the second state to allow 18-year-olds to place wagers on sporting events.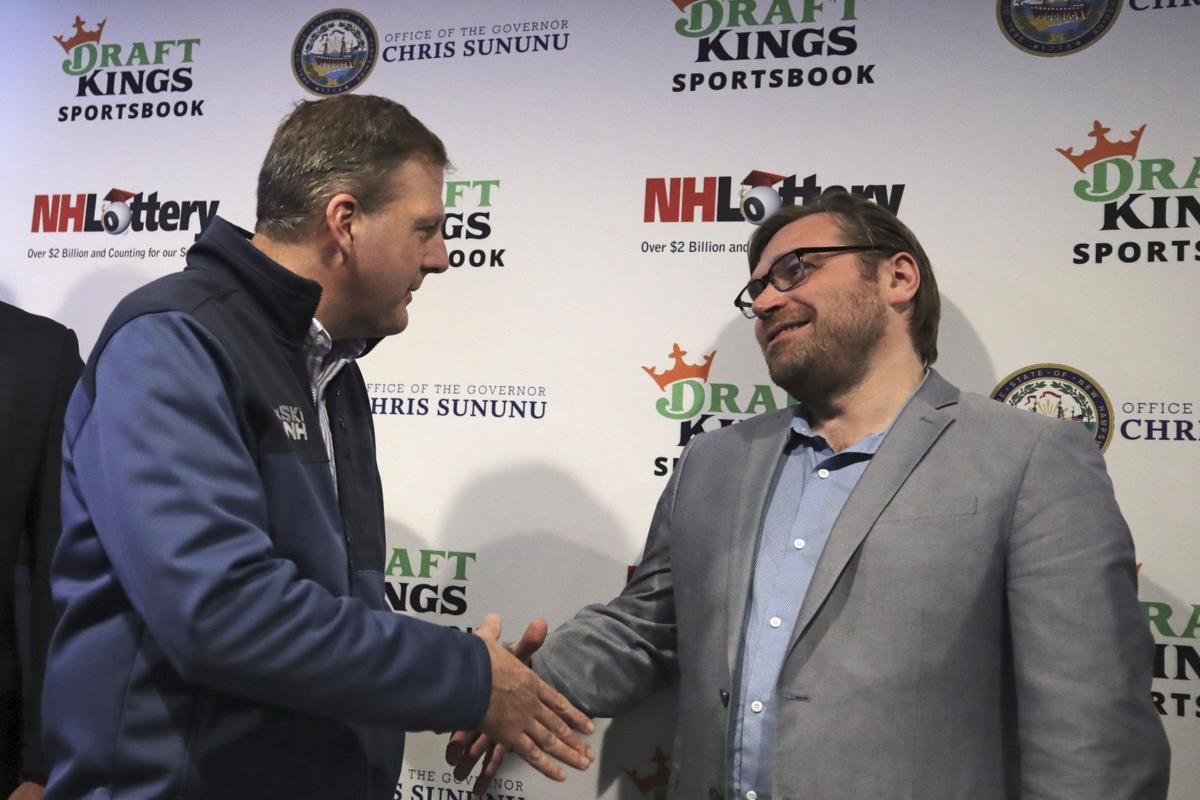 As New Hampshire joined fellow New England state Rhode Island in letting adults under 21 take part, a discussion had started on social media about what it might mean for the burgeoning gaming industry. Some wondered if it could spur federal oversight that could lead to a standardized minimum age, similar to what Congress did with the minimum drinking age more than 35 years ago.
Allowing 18-year-olds to gamble is not new. Most states have set that as the minimum age to bet on horse racing or buy a lottery ticket. In most states where paid fantasy sports are legal, the minimum age to play is 18. Great Britain also allows 18-year-olds to bet on sports as well.
However, some have wondered if allowing teens to play a Class III game, like sports betting, or any kind of gambling could lead to more problem gaming.
Marc Potenza, a Yale University professor of psychiatry who studies behavioral addictions, has spent years studying the impact gambling has on adolescent brains.
While adolescence is only a short period of one's life, it is a time of critical developmental change and growth," Potenza, who also serves as a board member for the National Council on Problem Gaming (NCPG), wrote along with Mary Wilber in a Psychiatry journal article back in October 2006. "There exist high rates of risk-taking behavior during adolescence, including with behaviors like gambling that have addictive potential and carry associated risks."
The World Health Organization defines adolescence as the development period between ages 10 and 19.
Concerns About Impulsiveness
While the NCPG had discussions on the issue, the nonprofit council has not taken a formal stance on whether 18-year-olds should be allowed to bet, Brianne Doura, the council's legislative director, told Casino.org. The NCPG works to make sure there's consistency within each state, but also recognizes the types of games available differ within each state.
That said, Doura said the Council does have apprehensions about teen betting, especially since many adults who seek treatment later in life reveal that their gambling habit started at a young age.
"So, for us, the concern is understanding when the brain matures," Doura said. "We know that impulsivity really plays into gambling disorder and problem gambling. And I don't know about you, but when I think of 18 or any teenager, I think impulsive."
DraftKings won exclusive rights for online and retail sports betting in New Hampshire, and the sports entertainment and technology company also recently became an official sponsor of the council. Doura said DraftKings, which got its start in offering daily fantasy games, is in a unique position to help their customers, especially their younger ones, learn about responsible gaming.
The company's mobile apps and online platforms can help teenagers realize how long they've played and how much they've lost. Those are important for helping people set limits, she added.
"A lot of the technology that we find to be concerning can also be used for a lot of good," she said. "Same with their fantasy products."
Other States to Allow Teen Betting
New Hampshire and Rhode Island won't be the only US states or jurisdictions allowing teenagers to bet on sports. Montana's sports betting law allows 18-year-olds to bet, as does the District of Columbia's sports betting regulations.
Other states considering sports betting, such as Kentucky, are also open to allowing teenagers to play. Kentucky's sports betting bill ties sports betting to horse racing, and the tracks and off-track betting parlors allow 18-year-olds to wager. Others, like Montana, New Hampshire, and DC, are tied to or managed by lotteries, which are also open to those 18 and up.
However, Doura noted not all the states that have tied sports betting to their lotteries have opted for the younger age. Oregon, which went live with sports betting in October, set the age limit at 21, as did Tennessee.