Amaya Online Poker Platform Full Tilt Reaches End of the Road on May 17
Posted on: May 9, 2016, 04:01h.
Last updated on: May 9, 2016, 04:30h.
Full Tilt Poker, once a kingpin of the American online poker scene during the game's Internet heyday, will soon be fading into history.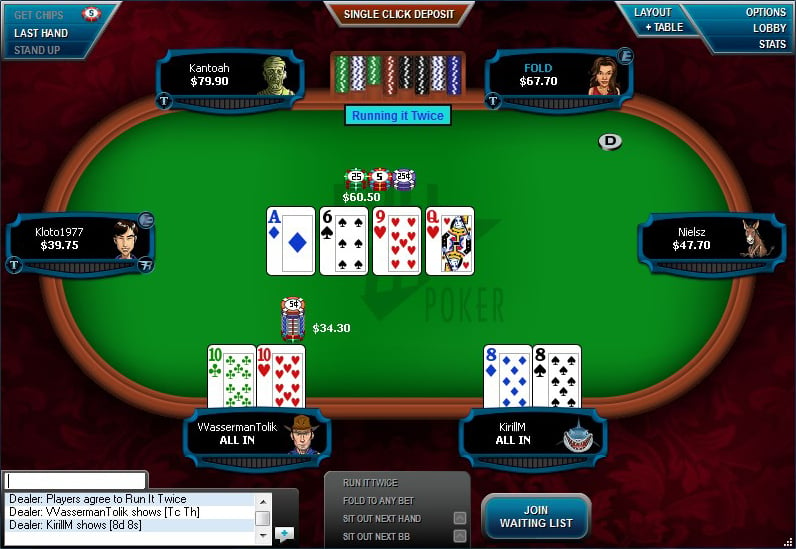 As of Tuesday, May 17, 2016, the Full Tilt poker platform will cease to exist, as site owner Amaya merges its traffic with PokerStars, and retires the controversial poker client for good.
News of the site migration and consolidation was confirmed in a press release this week by Michael Josem, head of public relations at PokerStars and Full Tilt.
"In coming days, Full Tilt players will be emailed direct and personal information on how this will affect them specifically, which depends on a variety of factors including their jurisdiction and the status of their PokerStars account (if any)," Josem said.
"In many cases, Full Tilt players who already hold a PokerStars account will not need to update any information or transfer their account assets (loyalty points, cash balances etc) which will be transferred automatically to their PokerStars account and they can simply log in to their PokerStars account…"
End of an Era
While the Full Tilt brand will continue, it will operate merely as a skin of PokerStars. It's an unremarkable end for a once-mighty and once uber-popular platform. It all came crashing to its knees after the financial mismanagement of its previous owners brought the DOJ to its virtual doors in 2011, which were then summarily slammed shut.
After that, the love affair soured as quickly as an acrimonious divorce.
Full Tilt was rescued from the ashes of Black Friday by the Rational Group in 2012. As part of the purchase deal, it was agreed that Rational would subsequently repay money owed by Full Tilt to its non-US customers.
It was all part of an attempt to curry favor with US authorities, as Rational sought to atone for its own violation of UIGEA. And it was also a savvy move, because the acquisition of Full Tilt meant that no competitor would ever get its hands on the software platform, which at the time, was widely considered the best.
Meanwhile, Rational acquired the massive and all-important email addresses of the site's enormous (if then somewhat fired up) customer base.
You Can't Go Home Again
Initially, Rational relaunched Full Tilt in a similar vein as before, as the "home of high-stakes," with sponsored pros Gus Hansen and Tom Dwan offering continuity with its previous incarnation. But the site never quite recovered from its withdrawal from the tainted US market and its scarred image after poker's Black Friday.
And when Amaya acquired the Rational Group's assets in 2014, the brand was low on its list of priorities. As the once-popular site's traffic dwindled, so did its importance in the eyes of the new Canadian owners. Any attempts to revive the fortunes of this former nosebleed battleground by reinventing it as a site for recreational players failed to make much impact.
Rafi Ashkenazi, chief executive of PokerStars and Full Tilt, said in February that the merging of traffic would make the company "more nimble," allowing for it to focus technology on one platform as opposed to two. He said that would help it "innovate more quickly and enter newly regulating and existing markets swiftly."
There are also expected to be job losses at the company's Dublin, Ireland headquarters.
Meanwhile, now five years past Black Friday, some of the mess created by the original Full Tilt still lingers. The Garden City Group (GCC), the financial claims administrator charged by the Department of Justice with overseeing the repayment process to Full Tilt's American victims, said this week that 1,500 claims, or around half of those yet to be processed, have been denied.
These claims are believed to relate to affiliates of Full Tilt, as well as those who dispute the balance accepted by GCG. Those in the group whose claims have been denied have just ten days to file an appeal, the account administrator said.