FIFA Analysis Estimates Bookmakers Took €136B in Bets on 2018 World Cup
Posted on: August 10, 2018, 03:00h.
Last updated on: August 10, 2018, 03:24h.
The 2018 World Cup wasn't just one of the most exciting editions of the tournament ever, it was also extremely popular among gamblers.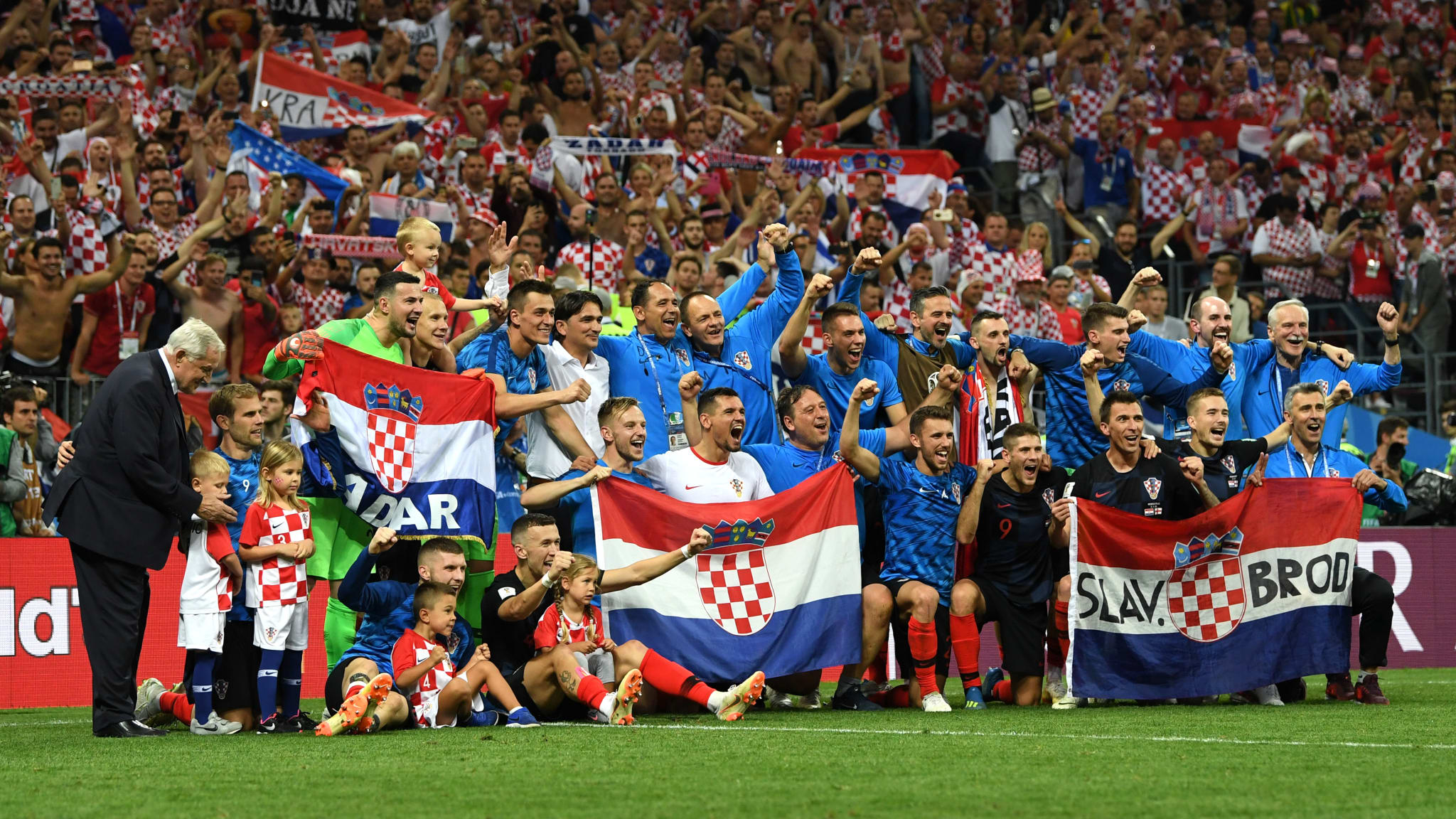 According an analysis done by FIFA alongside its service provider Sportradar, an estimated €136 billion ($155 billion) was bet on the tournament worldwide, all without any evidence of match manipulation.
That declaration comes after an analysis of over 550 betting operators that were monitored using Sportradar's Fraud Detection System, which found no suspicious activity that would suggest match manipulation or betting fraud during the World Cup.
Bettors Flock to Croatian Matches
According to FIFA, the average match during the competition saw a betting turnover of €2.1 billion ($2.4 billion). Predictably, that number rose for the final, which generated an estimated €7.2 ($8.2 billion) billion in betting. The championship match saw France win its second World Cup, defeating Croatia by a 4-2 score.
Croatia's run to the final was good news for bookmakers. In their report, FIFA noted that Croatia had the highest average betting turnover per match. Sportsbooks might also have benefited from the team's knockout stage run where they won three straight games in penalties or extra time: since the most popular betting option considers only the result after 90 minutes, those matches would have resolved as draws.
"Croatia was considered a dark horse contender heading into the World Cup, with odds of 30/1 or higher to win the tournament, while France was listed among the favorites alongside Brazil, Germany, and Spain.
FIFA noted that Sportradar's Fraud Detection System did generate some alerts during the World Cup, but said that these were explained by markets adjusting after the first few matches of the competition.
Bookies Report Record Revenues
In their announcement, FIFA didn't provide any details on how their estimate was reached, nor did they compare it to similar estimates from previous World Cups. However, there's plenty of evidence from betting operators around the world that the event generated record revenues.
For instance, Paddy Power Betfair reported Wednesday that their profits were up in Q2 2018, thanks in large part to a 13 percent increase in revenue that was driven by the World Cup. French regular ARJEL said that bettors wagered €382 million ($436 million) at online bookmakers during the tournament, while more than $3.2 billion was reportedly bet in the UK – more than twice as much as in the 2014 World Cup.
Some claimed that the emphasis on gambling went too far. According to a report by the Guardian, Britian's ITV carried nearly 90 minutes of advertisements for betting during the World Cup, making up about 17 percent of all commercials during the competition.
"One of the only downsides to this brilliant World Cup has been the bombardment of gambling advertising on TV and social media that thousands of children will have been exposed to," Labour Party deputy leader Tom Watson told the Guardian.
Meanwhile, a crackdown on illegal betting by the Chinese government saw social media platform WeChat delete some 50,000 accounts in an attempt to stop users from betting through their service.