2018 Super Bowl Expected to Break Nevada Sportsbooks Record Handle
Posted on: January 29, 2018, 04:00h.
Last updated on: January 29, 2018, 11:43h.
The 2018 Super Bowl between the Philadelphia Eagles and New England Patriots is anticipated to set a new sports betting record handle at Nevada sportsbooks when this Sunday's big game takes place in Minneapolis, Minnesota. The current mark of $138.5 million was set a year ago when the Patriots played the Atlanta Falcons.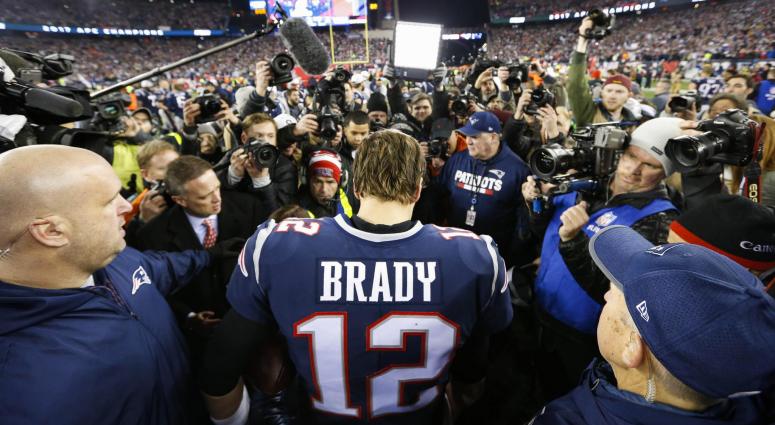 Oddsmakers say there's been plenty of early action, several seven-figure wagers. Most of the Super Bowl money typically comes in the final days and hours before kickoff, but with the Eagles opening as much as a 6.5-point underdog, the longest odds of any Super Bowl team in almost a decade, bettors have been rushing to get their ticket slips printed with the most afforded points.
"We've had swift betting in the first days here," MGM oddsmaker Jay Rood told the Associated Press this week. "It's not abnormal but it has been really swift and strong."
That flurry of activity has pushed the spread to just 4.5 points in New England's favor at the majority of Las Vegas sportsbooks.
Big-Money Wagers
While Rood says the early activity hasn't be "abnormal" at MGM books, William Hill confirmed that the total amount wagered in the first 24 hours after the 2018 Super Bowl was set was up more than 30 percent compared to last year.
William Hill sportsbooks director Nick Bogdanovich said handle throughout the first three rounds of the NFL playoffs was "incredible." And the matchup between the Patriots and Eagles, two major northeastern cities with storied histories and fan bases, has kept sportsbook counters busy.
MGM oddsmakers said they took a multimillion-dollar bet on the Eagles, CG Technology announced it received three moneyline wagers on Philly totaling $700,000, and the South Point Casino accepted a $500,000 bet on the NFC champs.
Caesars says three times as much money has been placed on the Eagles than the Patriots. That could change, however, as bettors looking to take the Patriots wait for their best odds.
Prop Propaganda  
The Westgate SuperBook, along with other Las Vegas casinos, recently released hundreds of prop bets on the 2018 Super Bowl. While some of the unique bets generate plenty of media headlines (Will a player or coach be arrested before kickoff?), the reality is that they attract little attention in Las Vegas.
ESPN gambling writer David Purdum tweeted recently that of the hundreds of Super Bowl props offered last year, only three attracted more than $100,000 in handle. Those three were the result of the coin flip, whether there would be a safety, and whether there would be overtime.
A couple notable props for 2018 include whether NBC announcers Al Michaels and Cris Collinsworth will say "nipplegate" (Yes +300, No -500), and whether halftime performer Justin Timberlake will wear a hat during his show (+350, No -600).