The Biggest Casino Heists In History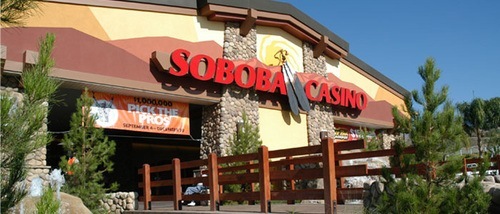 Whether it's trains, banks, or casinos, humans have been fascinated by heists for a long time. A plot featured in countless movies, there is something especially intriguing about using elaborate plans, technology, and even raw force to steal millions from a casino.
And if humans are fascinated enough by the idea of something, we know that inevitably someone will try to mimic real life as they see in the movies.
Below is a list of our top five real-life casino heists (and we encourage you not to try any of this at home).
5) Soboba Casino – 2007 (Las Vegas)
Many heists claim to have been the inspiration for the film Ocean's 11, but the criminal in one failed casino robbery openly admits that the movie inspired him to attempt his own heist. Ronaldo Luda Ramos was an employee of Vegas' Soboba Casino, installing cameras and other security equipment at the venue. As far as inside jobs go, there's probably not a better person to try and pull such a caper off.
After pepper spraying and tying up one fellow employee with duct tape, Ramos binded up two more casino workers after threatening them with what turned out only to be a black BB pistol. Ramos then stuffed $1.5 million in cash into a duffle bag before making an escape with his getaway driver. Both were just arrested days later and Ramos reportedly told a newspaper "Did I top 'Ocean''s 11' or something? I didn''t even know how much I got away with."
4) Ritz Casino – 2004 (London)
In the movies at least, most casino heists end with the criminals going down guns-a-blazing or being busted in a hotel room with mountains of cash on the bed. Rarely (if ever) in the movies do we see the caught criminals being let off scot-free and allowed to keep their takings. However, that's exactly what happened for a trio of Eastern Europeans that took London's famed Ritz Casino for $1.9 million.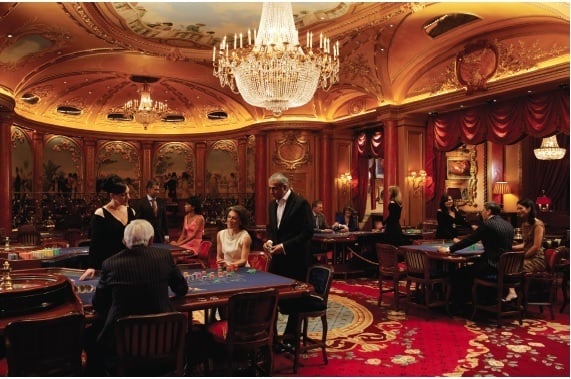 The trio utilized lasers on their cell phones at the casino's roulette tables to determine the speed of the ball, wheel, and the numbers most likely to come up next. The information was relayed back to a computer which allowed the group to analyze the best possible bets given those metrics. While they were initially arrested and their accounts frozen, a judge later ruled that they had done nothing illegal and were able to keep their winnings.
3) Circus Circus – 1993 (Las Vegas)
One thing most don't think about with 'successful' heists is the burden of guilt and pressure to stay hidden the rest of your life. One such example is that of armored car driver Heather Tallchief, who in 1993 drove away with $2.5 million in cash from Vegas' Circus Circus casino.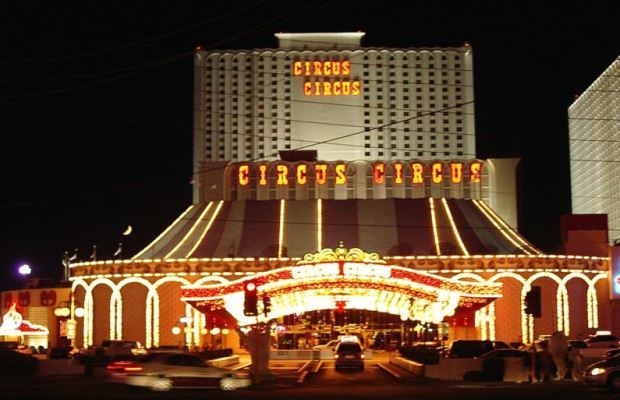 After more than a decade of hiding in Europe and using fake identities, Tallchief turned herself in for the crime in 2006, saying that she thought it was the right thing to do and that she wanted her 10-year old son to have a normal life. Her accomplice in the scheme is still a fugitive at-large.
2) Stardust Casino – 1992 (Las Vegas)
The Stardust was one of the Strip's most legendary casinos, and it was also home to one of Vegas' most legendary heists. One day in 1992, casino cashier Bill Brennan was working normally like he was supposed to, then in the next moment had calmly put $500,000 in cash and chips into his backpack and walked right out the casino doors. No guns, no high-tech devices, nothing.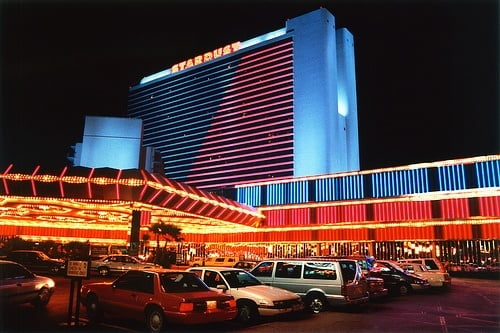 Still one of America's most wanted, Brennan disappeared right after without a trace. Some speculate that the Mob, to which the Stardust allegedly had strong connections, didn't appreciate this act and let Brennan know about it on no uncertain terms.
1) Crown Casino – 2013 (Perth, Australia)
If there's a common trend with most big-time heists, it's that most seem to be inside jobs. This certainly applies for the biggest heist on our list, a whopping $32 million job involving a security-camera-watching casino employee relaying information to a high-roller at the card tables.

The duo was eventually discovered over the course of several high-paying hands, and the staff member was obviously dismissed. Because the casino was able to keep most of the money that had not been transferred out of the casino, the player returned to his home country without legal penalty.