Wynn Resorts Pulls Plug on Paradise Park Lagoon
Wynn Resorts has confirmed a story we were the first to share, that it's pulled the plug on its Wynn Paradise Park lagoon project.
While Wynn started tearing up grass on its golf course several months ago in preparation for the lagoon, it will now redesign and open the 18-hole course again with the assistance of designer Tom Fazio.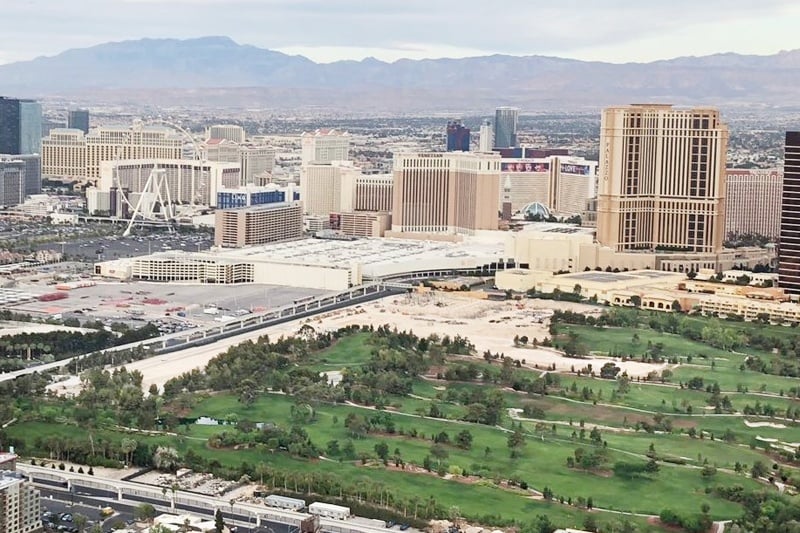 The lagoon project was considered a longshot from day one, a vanity project of disgraced former CEO Steve Wynn.
With Wynn out of the picture as a result of his sexual misconduct scandal, there was no champion of the lagoon project at Wynn Resorts, and it simply didn't pencil out.
The project was supposed to feature not only the 38-acre lagoon (with water skiing, paddle boarding and parasailing), but also bumper cars, a boardwalk, carousel, ziplines, a nightly Carnivale parade (with a dozen 30-foot floats) with fireworks and even an animatronic King Kong.
Yes, that's a lot of whimsy. Then again, it's Las Vegas.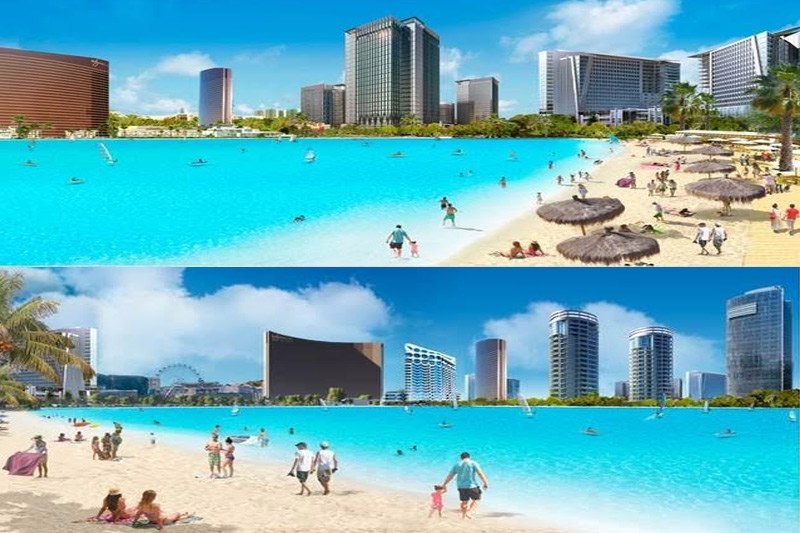 During an earnings call, Wynn Resorts said that since closing the golf course, the company has lost out on $15-20 million in revenue.
The Wynn golf course closed on Dec. 22, 2017.
Here's a look at the Wynn golf course before it looked rode hard and put up wet.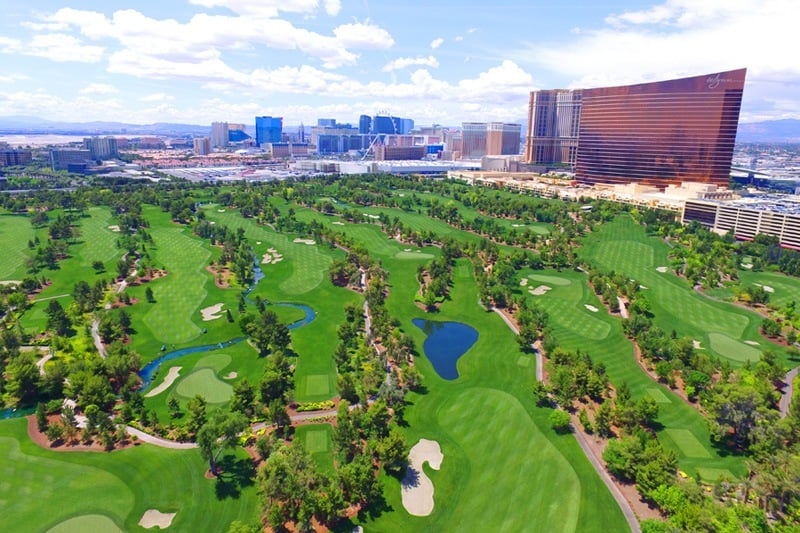 While Wynn Resorts confirmed the lagoon project would be nixed on Nov. 7, 2018, we shared the story during a Channel 8 segment and on Twitter back in October. Because our tipsters are badass, bro.
The Wynn convention center is expected to proceed as planned, but the hotel tower at the canceled Wynn Paradise Park appears to be shelved.
It's unclear what, if anything, will happen with the former Alon site, just across the street from Wynn and Encore. Wynn officials have said they expect it to take two years to design and develop a plan.
Don't be surprised if the current Wynn leadership isn't around to see whatever it's going to be come to fruition. The development of the Alon site won't even start until 2019.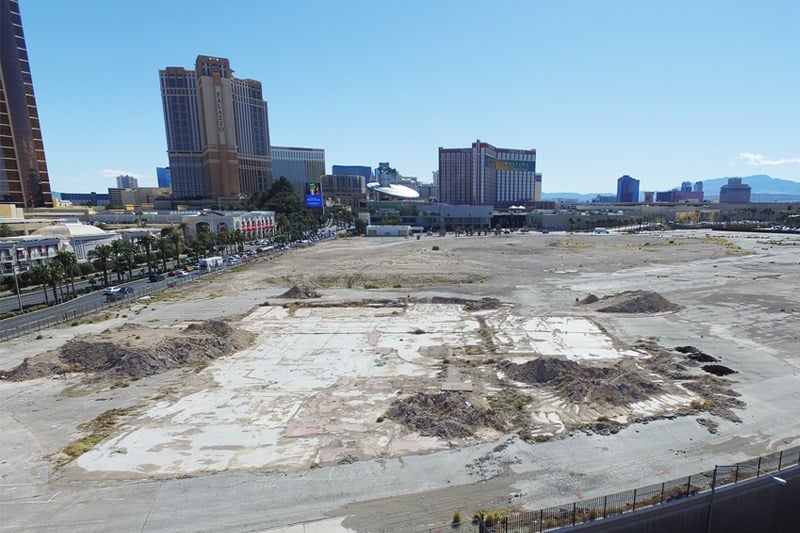 While Wynn Paradise Park seemed overly ambitious and slightly nutty, Las Vegas could use a little more of that at the moment.
It feels like Vegas has traded in audaciousness for prudence, boldness for pragmatism. Prudence and pragmatism might pay some bills, but they don't exactly scream excitement.
Las Vegas could use less corn hole and more giant King Kong, less sure thing and more Hail Mary.
While Wynn Paradise Park won't be happening, it felt like something fresh and fearless, and we feel a tinge of sadness at its demise. Big ideas don't come along every day, and Wynn Paradise Park was just that.