Wynn Las Vegas Offers Master Classes to Help Make You More Awesome
Wynn Las Vegas is offering a line-up of "Master Classes" that give guests inside access to some of the most renowned restaurants in the world, the people who make them so renowned, and more.
It's a chance to learn from masters of their craft in the food and drink realm, as well as getting insider access to the resort's Lake of Dreams show and K9 team. Honestly, they had us at "four-legged members of Wynn's security team."
The season's Master Classes start on Jan. 20, 2021, so there's no time to waste.
Here's the list of sessions and who's teaching what.
Master Dumpling Class with Sandy Shi
Jan. 20, 2022 at Noon
"Master dim sum chef Sandy Shi invites guests to learn the secret to making sublime dumplings at home in this lively interactive class. From wontons and wrappers to fillings and dipping sauces, this in-kitchen experience includes tips on crafting professional Chinese dumplings and precision methods for pan frying them to crispy perfection. A casual dim sum lunch follows the demo. This experience takes place at Wing Lei." Cost: $150.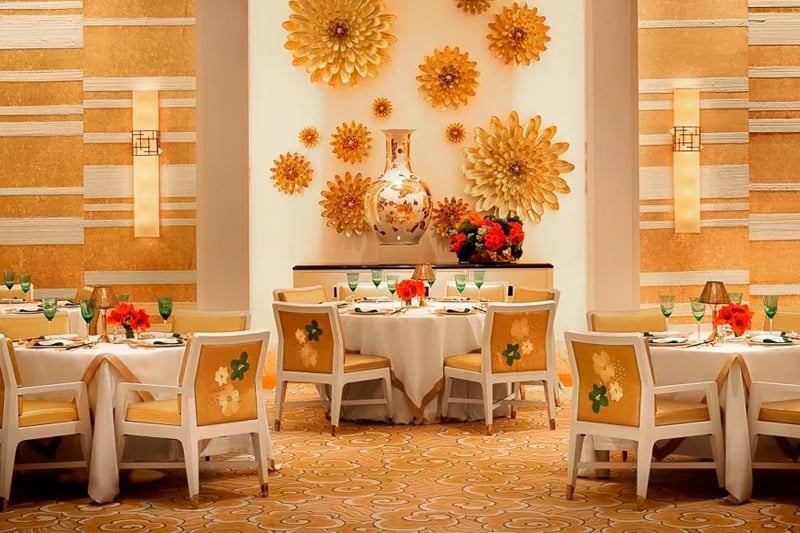 Showstopping Desserts at Home with Michael Outlaw
Jan. 21, 2022 at 2:00 p.m.
"With Valentine's Day a heartbeat away, chef Michael Outlaw, the sultan of sweets at SW Steakhouse and Lakeside, invites guests to this tutorial on creating showstopping desserts at home. Join Outlaw for his step-by-step demo on creating memorable desserts sure to dazzle every dessert lover. This experience takes place at Lakeside." Cost: $150.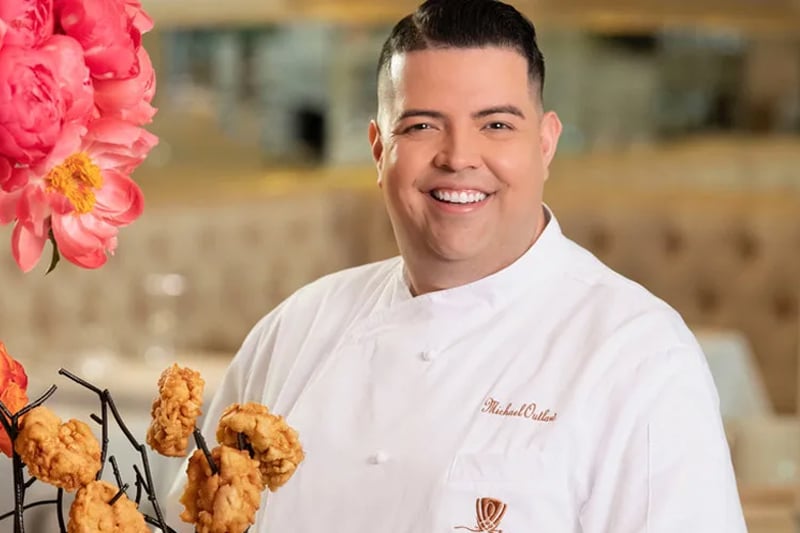 Mastering Chocolate with Patrice Caillot
Feb. 3, 2022 at 2:00 p.m.
"One of Wynn's most popular classes returns with executive pastry chef Patrice Caillot, who invites guests into his kitchen for a crash course on all things chocolate. Participants will learn the basics of making and working with chocolate, including emulsions, tempering, molding, and piping, all while tasting a variety of Wynn's
artisanal chocolates. This Willy Wonka-like experience is limited to just 12 participants and will take place at the Wynn Pastry Shop." Cost: $150.
Champagne Dreams with Brian Weitzman
Feb. 11, 2022 at 3:00 p.m.
"Pop the cork and tour the world's greatest sparkling wine regions, guided by Wynn's executive director of wine, Brian Weitzman. Experience an array of sparkling wines from Champagne and prosecco to cava and more, all matched perfectly to a variety of small bites. This experience is exclusive to guests 21 and over and will take place at Lakeside." Cost: $175.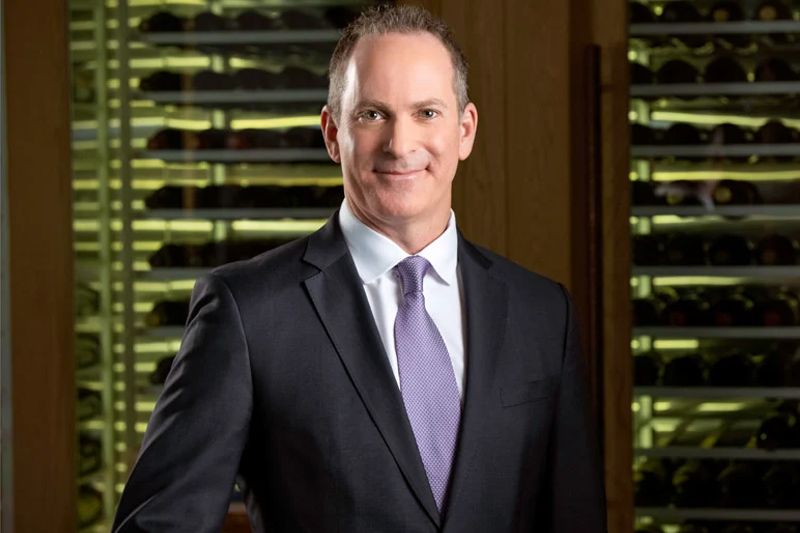 Ultimate Margaritas and More with Mariena Mercer Boarini
Feb. 18 at 3:00 p.m.
"Just in time for National Margarita Day on Feb. 22, Wynn's resort mixologist Mariena Mercer Boarini shares her pro tips for turning up the volume on at-home cocktail entertaining. The class will teach attendees how to master a margarita while enjoying snacks from Casa Playa executive chef Sarah Thompson. This experience is exclusive to guests 21 and over and will take place at Casa Playa." Cost: $150.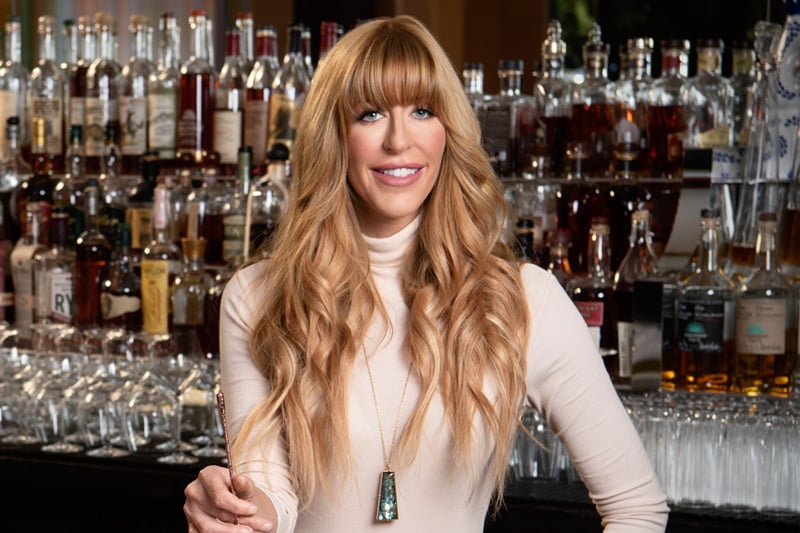 Brunch Entertaining Made Easy with Billy DeMarco
March 3 at Noon
"Savory small plates are the big idea behind La Cave Wine and Food Hideaway. Billy DeMarco, executive chef of La Cave, invites guests to an exclusive culinary demonstration and tasting inspired by his famous tableside butlered brunch. DeMarco will offer a variety of ideas to elevate at home brunch entertaining, with simple tips and techniques for creating delicious small plates that pair exceptionally well with sparkling wine, cocktails, or craft brews. This experience is exclusive to guests 21 and older and will take place at La Cave." Cost: $150.
Mastering Sushi with Min Kim
March 11 at Noon
"Mizumi executive chef Min Kim will be joined by Wynn's master sushi chef Yuji Abinales to share the secrets of recreating Mizumi's elaborate sushi platters at home. Participants will learn the tenets of Japanese cooking which includes balancing flavor, color, and texture; how to source the best ingredients; and techniques for achieving restaurant-caliber sushi rolls at home. This experience will take place at Mizumi." Cost: $175.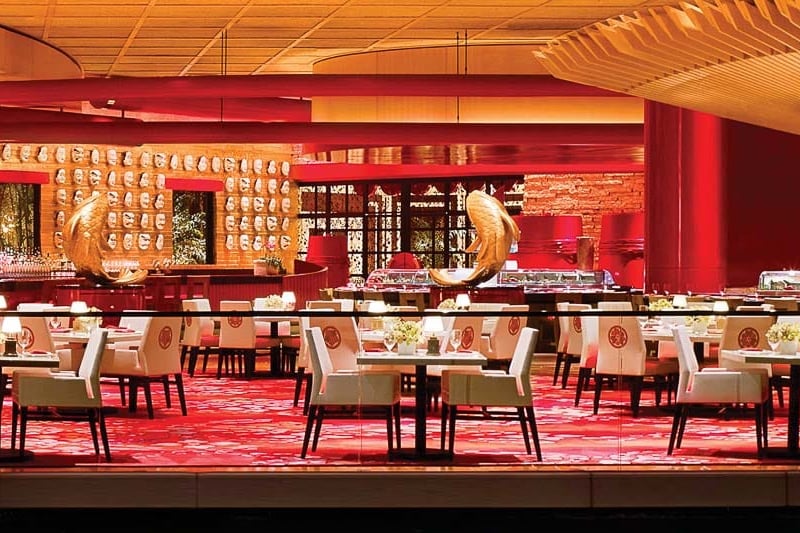 These sessions sound like so much fun, and you might accidentally learn something in the process.
It's a surreal opportunity to not only check out these world-class restaurants, but you also get to rub elbows with some of the resort's best-in-class talent.
These are the culinary and cocktail wizards who set the trends others try to emulate, the best in food and drink that keep Wynn and Encore in a class all their own.
But wait, there's more. There's also a session featuring the resort's Lake of Dreams attraction.
Secrets of the Lake of Dreams with Matt Scherbring
March 24 at 5:00 p.m.
"Rolling emojis, a flying astronaut, a mermaid and a singing frog are all part of Wynn's Lake of Dreams spectacular, which recently underwent a reimagining. For the first time ever, Matt Scherbring, production manager for the show, invites guests on a guided behind-the-scenes tour of how the magic comes to life each night. The experience includes cocktails at Parasol Down." Cost: $150.
They buried the lede on this one: "The experience includes cocktails at Parasol Down." 'Nuff said.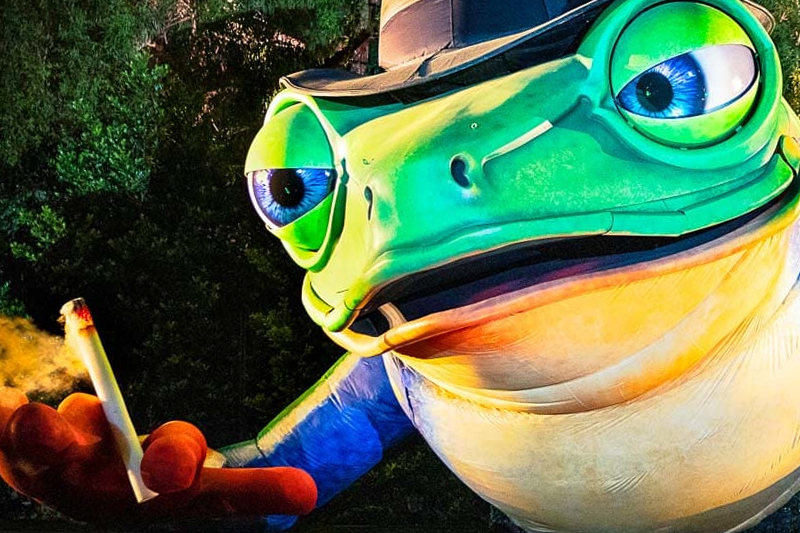 We aren't saying Wynn saved the best for last, but as a dog lover, it's quite possible Wynn saved the best for last.
Behind the Scenes with Wynn's K9 Team
March 31 at 11:00 a.m.
"Wynn's head of K9 operations, Ryan Millbern, takes guests behind-the-scenes with Wynn's elite K9 team that works as a detection unit on the resort grounds. Impeccably bred and imported from Europe, these four-legged members of Wynn's security team are a beloved fixture of the resort. Join Millbern as he leads a tour through the private kennel and reveals a typical day for the 10 dogs that comprise the K9 squad. The experience takes place at the Wynn South Convention area and will include refreshments." Cost: $150.
Wynn's K9 isn't a bunch of stand-offish Belgian Malinoises. From what we can tell they're normal dogs with good sniffers. All due respect, Belgian Malinoises, but you can be intense.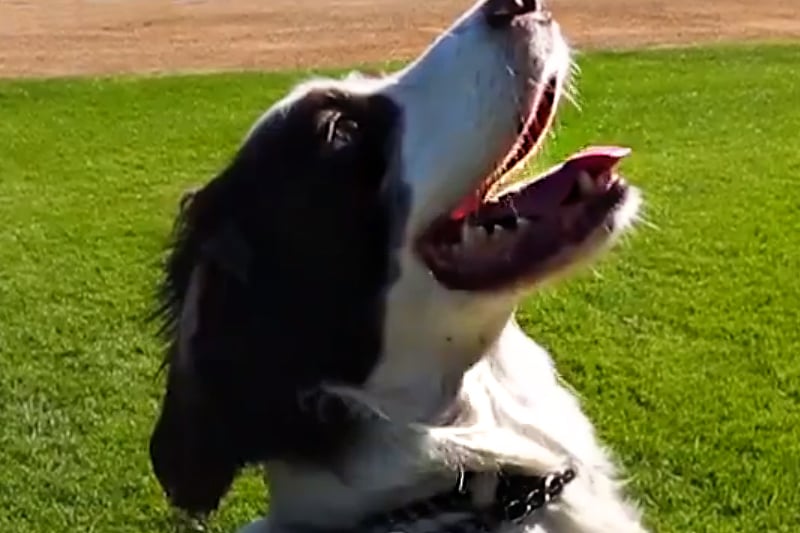 Anyway, these classes sound like a lot of fun and there's no way they don't fill up quickly.
We couldn't find any prices for the upcoming slate of Master Classes, but in the past have run between $75 and $100.
Space is limited and reservations are required. To reserve a space, place call Wynn's concierge at (702) 770-7070 or e-mail them at conciergeservices@wynnlasvegas.com. For more information, visit the "Experiences" section of WynnLasVegas.com.
If you attend the K9 class, we'll be the one trying to adhere to the rules about not petting the highly-trained security dogs, but failing miserably at it.