Wheel of Misfortune is a Quirky Las Vegas Discovery
We're always on the lookout for quirky attractions, offbeat photo ops and things to do in Las Vegas, and the Wheel of Misfortune certainly qualifies.
Back in 2012, a graffiti artist named Aware breached security at an abandoned mining site just outside Las Vegas. He and his crew painted a massive, Wheel of Fortune-style wheel.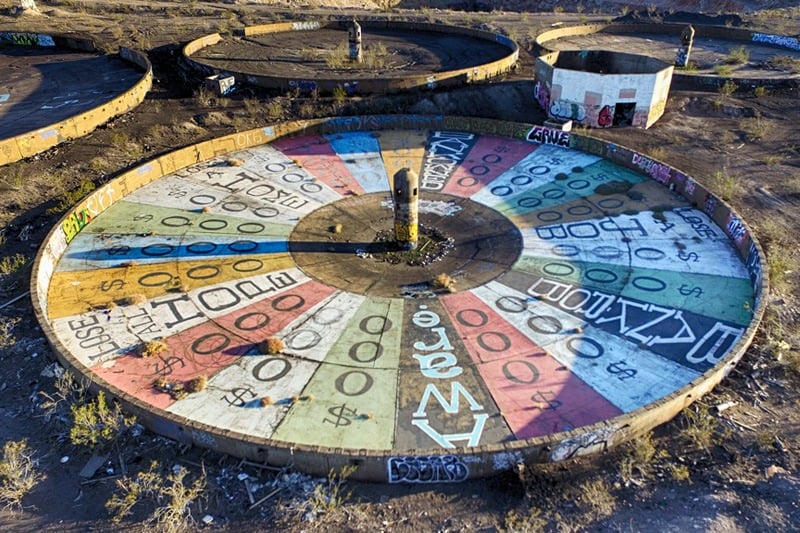 Most of the spaces in the wheel say $000, but others contain such upbeat messages as "Lose a Home," "Lose a Job," "Bank Owned" and "Lose All Hope."
The artist reserved one space for himself. Here's a closer look at this over-sized roadside curiosity.
The Wheel of Misfortune is holding up pretty well considering it's been exposed to the elements for years.
The sheer magnitude of the work is impressive. The Wheel of Misfortune is about 250 feet wide.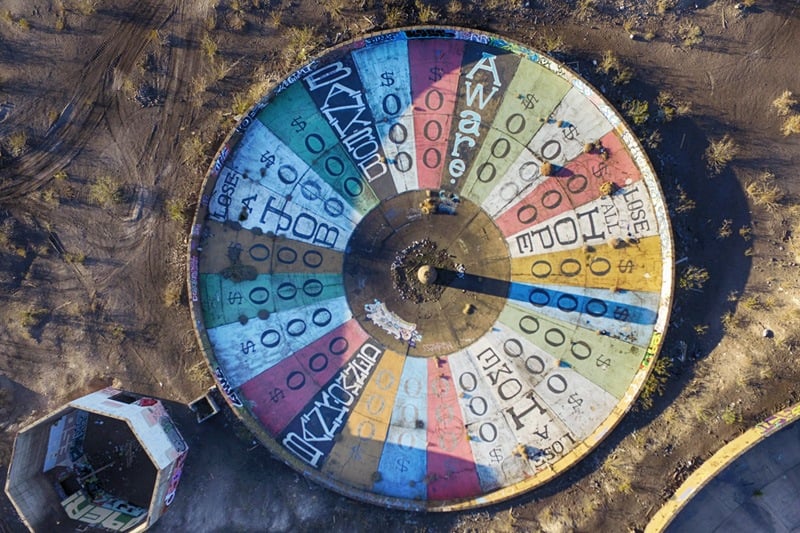 Here's a look at the Wheel of Fortune being painted.
The Wheel of Misfortune was painted inside one of several abandoned "thickener" pits at the Three Kids Mine, operated from 1917 to 1961. The pits were used to "leach a processing pulp" in the production of manganese, whatever that might mean.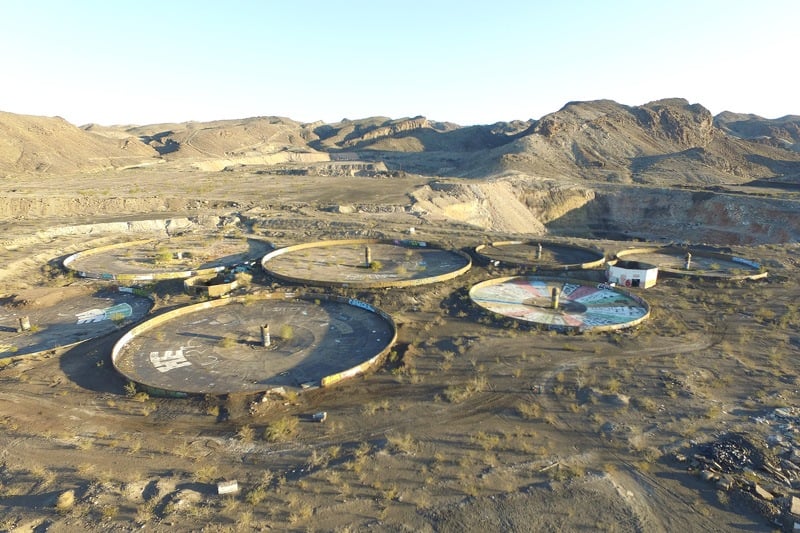 The Wheel of Misfortune is on private property, and the site might be toxic, but that's part of the fun of visiting to check it out.
The Wheel of Fortune is located just behind Laker Plaza and Lake Mead Boat Storage, just a few hundred feet past the entrance to Lake Las Vegas, off of Lake Mead Parkway.
If you're up for an adventure, find Laker Plaza and the River Mountains Bicycle Shop, pictured below.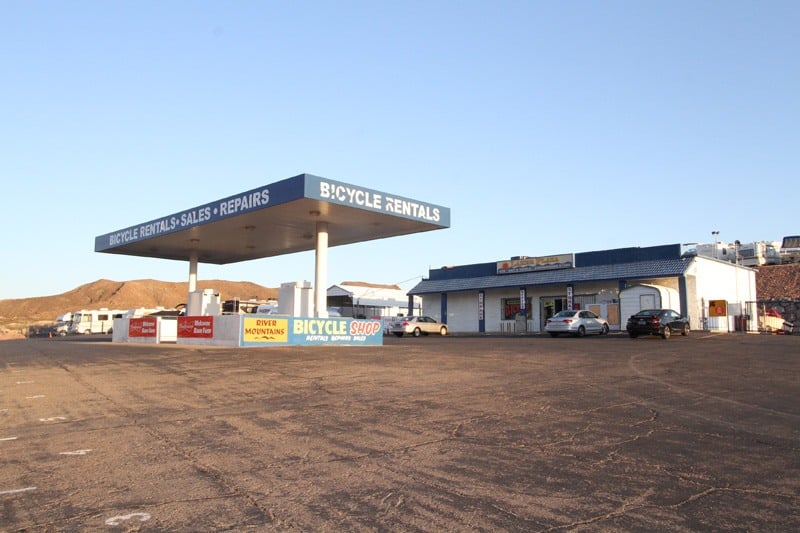 As you exit the store, hang a right and go to the end of the paved parking lot. There, turn right toward the hills. There are no signs, so you're on your own. Also, the path isn't paved, but it's an easy, two-minute stroll to the Wheel of Misfortune.
You can either take photos from a distance or climb the short wall and get into the pit for some selfie action.
Be sure to make some noise, as the pit has a sweet echo effect.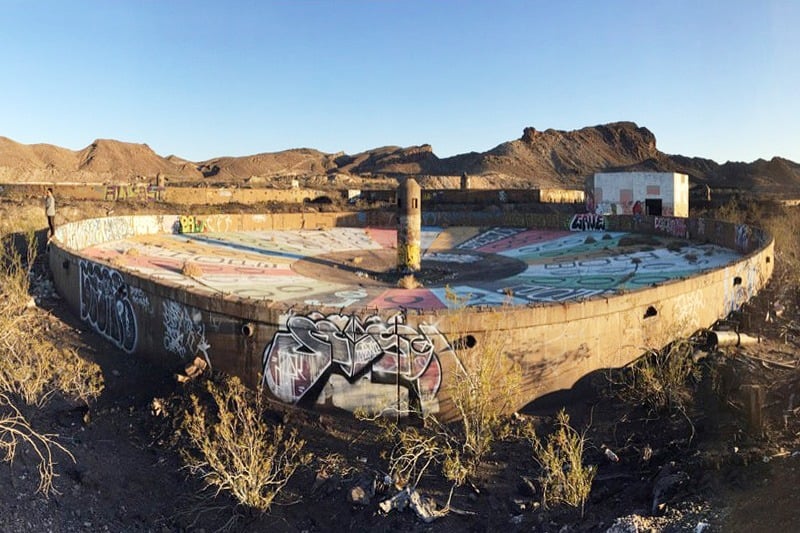 The Wheel of Misfortune may not be there forever, so if you're curious, add it to your list of things to do in Las Vegas.
Of course, we would never encourage trespassing (probably) and don't blame us if you get a brain tumor from traipsing across a field of manganese mining waste. Hey, some people take manganese as a supplement, so for all you know, you could come out of this with not only epic Instagram photos but also stronger bones and more regular menstrual cycles.
Your results may vary, tumorwise.