Vital Vegas Podcast, Ep. 67: Hand Pays, Restaurant Scoop and So Many Seats to Fill
In this installment of the 11th best Las Vegas podcast out there, we've got a slew of exclusives and insider scoop to help get the most from your next Sin City visit.
From thoughts about MGM Resorts severing ties with celebrity chef Todd English due to sexual harassment accusations to rumors about Barry Manilow's return to Las Vegas and the location of the Raider's new training facility, we're driving P.R. departments crazy and couldn't be prouder.

This week's listicle is a recap of all the biggest sports and entertainment venues in town and their capacities. In fact, here's the listicle now!
11 Top Las Vegas Sports and Entertainment Venues and Their Seat Counts
Orleans Arena – 9,500

MGM Grand Garden Arena – 16,800
Mandalay Bay Events Center – 12,000
Thomas & Mack Center – 18,000
T-Mobile Arena – 20,000 (see below)
Colosseum Caesars Palace – 4,300
Axis at Planet Hollywood – 7,000
Park Theater – 5,200
Planned All Net Resort and Arena – 22,000
Planned Sands Concert Venue – 18,500
Planned Las Vegas (Raiders) Stadium – 65,000
The point: With all those seats (nearly 200,000), Las Vegas may be looking at a severe shortage of keisters, or whatever the kids are calling them these days.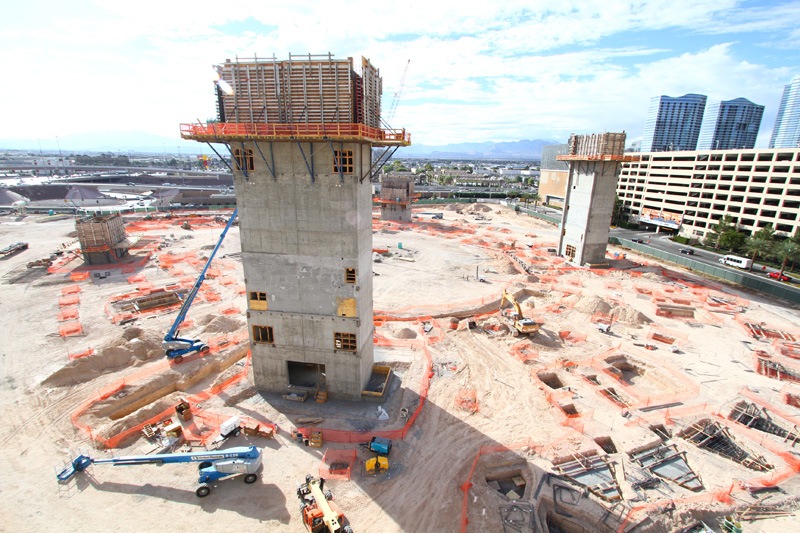 As always, there's a slew of Las Vegas news, perfunctory as it may be: Casino Royale has ended its 15-year $1 beer promotion, Pizza Lotto's calling it quits at El Cortez, Troy Liquor Bar has opened at Golden Nugget, Salute's set to close at Red Rock (we know its replacement) and more.
We've got closings, openings and a metric hell-ton of drunken rambling, so don't miss out on the only Las Vegas podcast you can afford to miss.