Vital Vegas Podcast, Ep. 117: Circa Movers and Shakers, Vegas Gets Weirder and More
You'll be thrilled and mortified to hear we've changed our "every few months" podcasting schedule to "whenever we feel like it," so get ready for our latest cochleafest.
Related: How is there not a Cochleafest? Seriously.
This marks the second episode where we get all up inside Circa, the newest Las Vegas casino that opened Oct. 28, 2020.
This time, we get interviews from a slew of the people responsible for making Circa a reality, including Jeff Victor, Vice President of Operations for the new resort. Victor was instrumental in the return of Vegas Vickie to Circa, and was the former President of Fremont Street Experience. As an added bonus, David Rosborough, who also holds the title of Vice President of Operations, pops in for a quick word about Circa's unique culture.

But wait, there's more. We also have exclusive interviews with all the players involved in Circa's five restaurants.
That's right, we've got the teams behind 8 East, Barry's Downtown Prime, Saginaw's Deli, Victory Burger & Wings and Project BBQ.

Damn right, you'll get our takes on all these new offerings, because we are physically incapable of not opining. Get used to it.
We'll also do a check-in with Ross Mollison, producer of "Absinthe," as the show navigates these challenging times.
Speaking of challenges, we've got the latest on the recent mandates from Governor Steve Sisolak, including venues (including casinos) being restricted to 25% occupancy.
Heads up: For the next three weeks, reservations are required at Las Vegas restaurants. Hey, who needs a vaccine when we've got Open Table?
Naturally, we've got a metric ass-ton of Las Vegas news, including the skinny about the opening of Tailgate Social at Palace Station, Lucky's departure from O'Sheas, Donny Osmond's solo residency at Harrah's, the cancellation of New Year's Eve fireworks on The Strip, Shakira's new light show at Fremont Street Experience and more.
To round out our ode to Circa, our "Listicle of the Week" is "11 Things You Have to Do at Circa," at least six of which involve Vegas Vickie.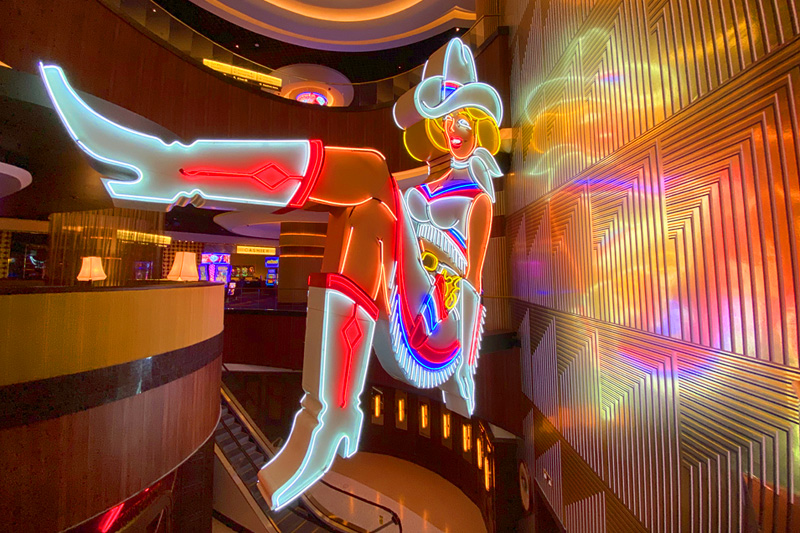 While you don't have to listen to our podcast, we promise if you do, 1) you'll never experience male pattern baldness, 2) an angel will get its wings, 3) guaranteed handpay the next time you visit Las Vegas, even if you don't play a slot machine.
Actual results may vary.
Here's the latest drivel, so have at it.