Vital Vegas Podcast, Ep. 102: Stratification, Inside Hard Rock Skinny and More
Let us satiate your insatiable hunger for Vegas with the only Las Vegas podcast recommended by habitual self-flagellators.
In this episode, we interview the Vice President of Table Games at The Strat, Brian Stanton.
Among other things, Stanton is the driving force behind the casino's new policy embracing photography in the casino, a move we're hoping will catch on, well, everywhere.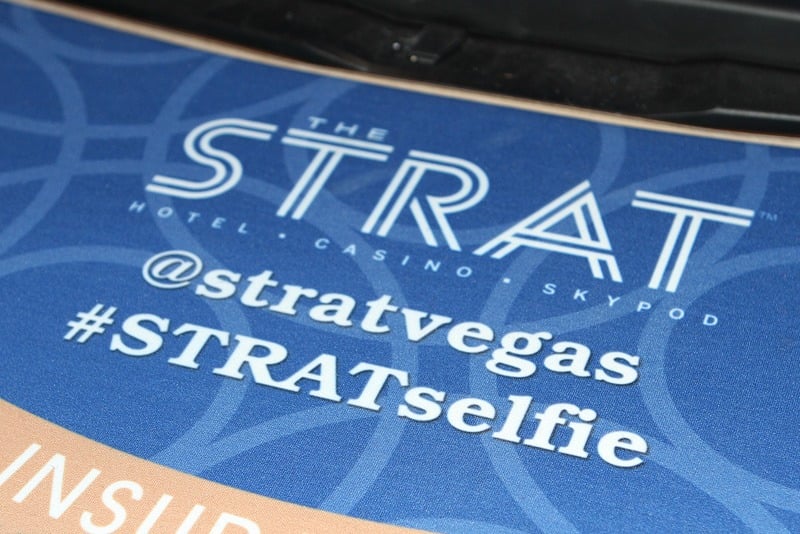 We've also got some inside skinny from Hard Rock. Hard Rock recently announced it will close for eight months in 2020 as it transitions to Virgin Hotels, and we've got some top secret audio which isn't really all that top secret but it sounds a lot sexier when we describe it that way.
We also review Ada's restaurant at Tivoli Village, and share some self-serving media appearances, because we like attention.
The "Listicle of the Week" is "10 Misconceptions About Las Vegas," at least one of which probably should've been "this is a good Las Vegas podcast."
Think the house always wins? (It doesn't.) Or that counting cards is illegal? (It's not.) Or maybe you think casino dealers are rooting for you to lose? (They aren't.) Do you believe penny slots cost the least to play? (Nope.) Do you think prostitution is legal in Las Vegas? (Really, really nope.) Do you hate being asked lots of questions accompanied by parenthetical answers? We've got this!
Take a listen and make your earholes earn their keep, the freeloaders.