Virgin Las Vegas Changes Course, Will Start Charging Resort Fees
It was fun while it lasted, but Virgin Hotels Las Vegas will begin charging resort fees on Jan. 19, 2022.
The off-Strip hotel has been a rare hold-out on resort fees, but it appears the party's over as Virgin joins other resorts in charging this common, but sometimes
controversial, fee.
Virgin's resort fee will be $45 plus tax, according to the hotel.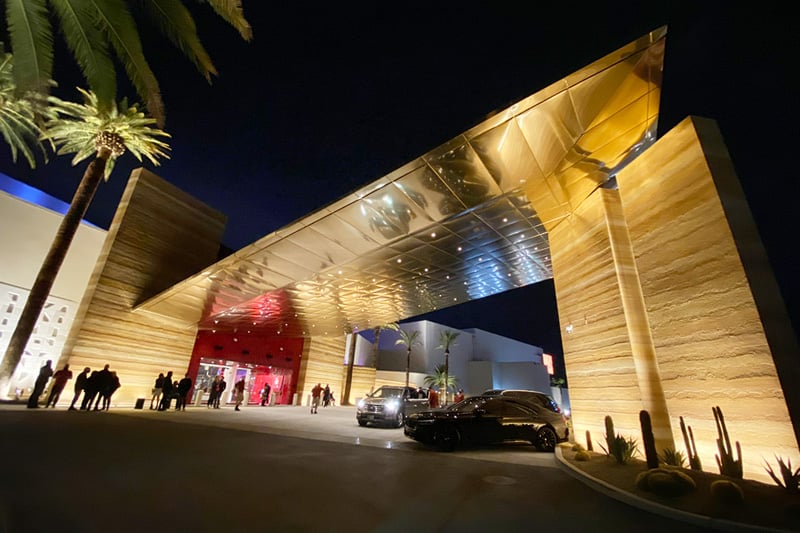 While a bummer, as mentioned, resort fees are fairly universal at the moment.
They help Las Vegas hotels maintain better visibility on third party travel Web sites (lower room rates tend to show up higher in search results), among other things.
For a time, resort fees were considered a "hidden fee" as hotels weren't always up front about these charges. At this point, any traveler who is surprised about resort
fees has been living under a rock.
Recently, hotel giant Marriott was the subject of an investigation in Pennsylvania where the state's attorney general accused the company of shady resort fee policies. A settlement was reached and it's expected Marriott's new policies could result in other hotels being more transparent about resort fees.
Virgin is part of Hilton's Curio brand.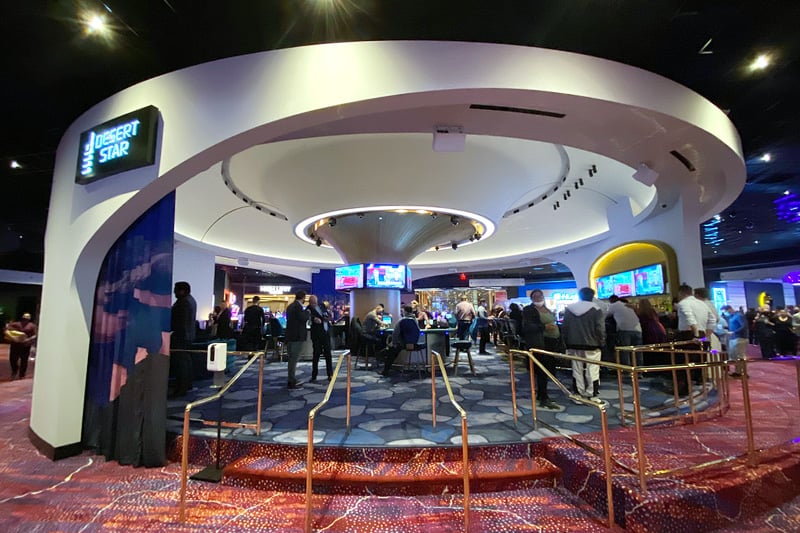 Virgin Hotel opened in March 2021 after a rebrand from Hard Rock, accompanied by a resort-wide renovation. Here's a butt-ton of pics.
When Virgin opened, the "no resort fees" messaging was prominent in the hotel's advertising, a refreshing market differentiator and a "statement" from the quirky brand.
There are only a handful of hotels in Las Vegas without resort fees, including Casino Royale on The Strip, as well as Binion's and Four Queens downtown. There are a few others, but we only really care about the ones with casinos.
On the bright side, parking remains free at Virgin, and even with resort fees, Las Vegas has some of the best hotel values you'll find in any comparable destination.
We like Virgin a lot, although its location continues to be a challenge.
The casino, operated by Mohegan Sun, isn't often packed, but that makes it even more appealing.
Virgin's collection of restaurants is strong, despite its Kassi Beach House instituting a concession fee (CNF charge).
Otherwise, Virgin still boasts a new casino smell and ownership says the hotel has "booked more rooms and events for 2022 than the best year of Hard Rock."
We'll be back soon, despite Virgin having popped its resort fee cherry.