Towering Las Vegas Arena Materializes Virtually Overnight
It seems like only yesterday MGM and AEG broke ground on their new Las Vegas arena, but the impressive structure has quickly become a stunning addition to The Strip.
Here's a look at the most recent progress on the $350 million, 20,000-seat Las Vegas arena located just behind the New York-New York casino.

A closer look at the arena shows the scale and complexity of the structure and also serves to illustrate what awesome photos this blog takes. But mostly the scale and complexity thing.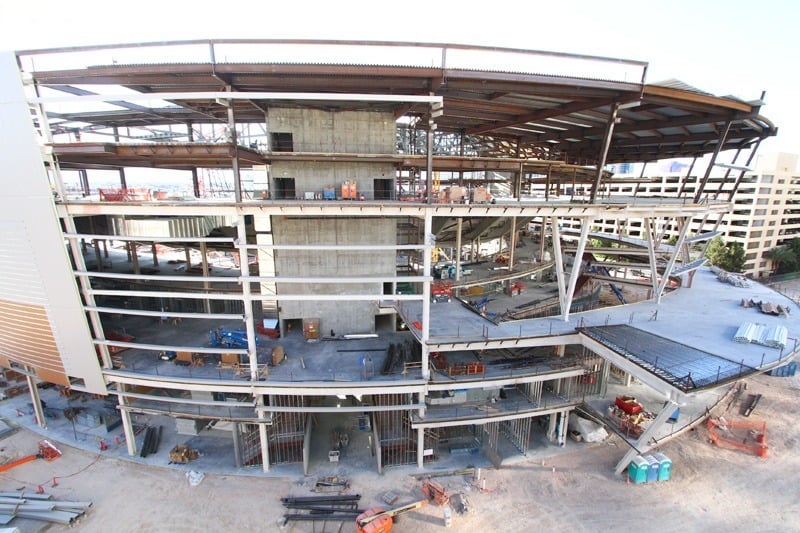 The new arena is expected to host not only big-time concerts but also a professional hockey team.
A top secret meeting recently took place at the Mandarin hotel with the ownership team of Bill Foley and the Maloof brothers (who formerly owned the Sacramento Kings) and NHL officials. As if we all needed further confirmation that plans for a National Hockey League team in Las Vegas are coming to fruition.
If all goes well, the new Las Vegas NHL team will begin play in October of 2016.
For now, we'll just watch as a modern marvel of engineering appears before our eyes.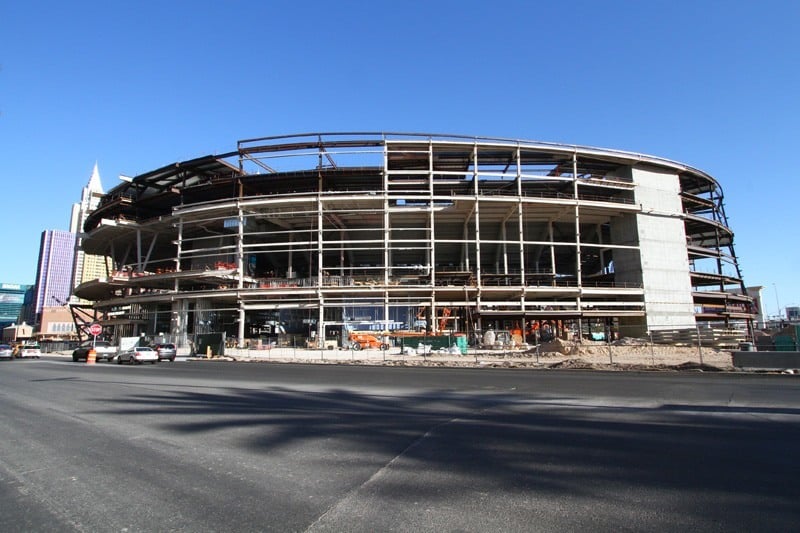 The official Las Vegas arena site says the new venue will "redefine and reshape how the monolithic events of our time are experienced and remembered." It appears the new arena will be equipped with a state-of-the-art hyperbole machine. We're excited to see it happen, anyway.