Today's Vegas Tattoo We Love: Vegas Vickie
We don't really know Jennifer, yet we love Jennifer. Her tattoo, anyway.
Jennifer works at the Neon Museum, so it's perhaps no surprise she has a tattoo depicting a neon sign, Vegas Vickie.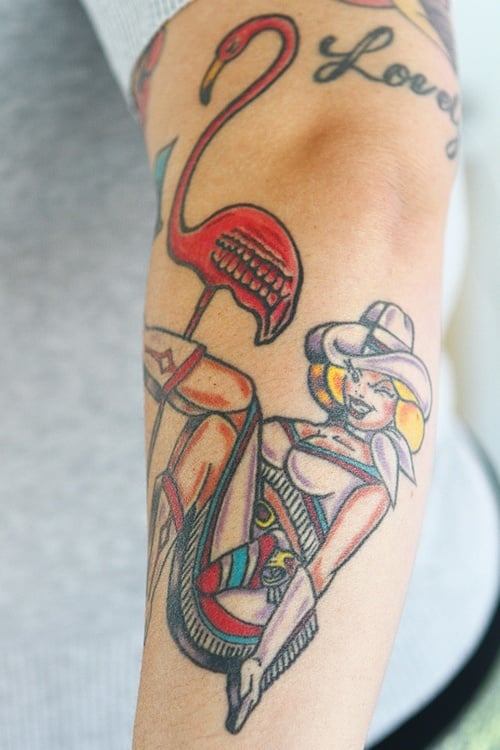 Vegas Vickie (which you also see spelled as Vicki and Vicky) has a storied history. She's been synonymous with "Glitter Gulch" and downtown Las Vegas since she was put up in 1980.
Sorry, guys, Vegas Vickie is taken. She was married to her counterpart, Vegas Vic.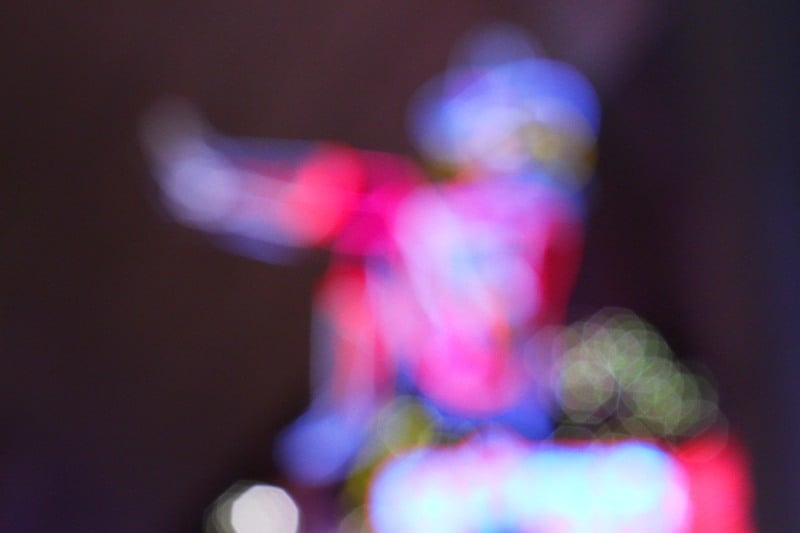 Also, Vegas Vickie is often mistakenly called "Sassy Sally," after the Fremont Street strip joint she used to tower over.
Today, the space formerly occupied by Sassy Sally's is home to Mermaids, a slot joint featuring deep fried Oreos, Twinkies and floors so sticky, you'll think you're in a movie theater.